Cherry Blossom Festivals and Cherry Festivals in 2016 in the U.S., Canada and Britain!
This month's notes: February 2016: Strawberries and blueberries each have a very brief season; don't miss them: See your state's crop availability calendar for more specific dates of upcoming crops. And see our guide to local fruit and vegetable festivals, such as strawberry festivals and blueberry festivals. Organic farms are identified in green! Also make your own ice cream - see How to make ice cream and ice cream making equipment and manuals. Have fun, eat healthier and better tasting, and save money by picking your own locally grown fruit and vegetables, and then using our easy canning and freezing directions
Organic farms
are identified in green! See our guide to local
fruit and vegetable festivals!
. Please tell the farms you found them here - and ask them to update their information!!
Subscribe to our:
Email alerts
;
Follow us on Twitter
Add this page to your favorites!
-
Email this page to a friend, or to yourself
---
2016 Cherry Blossom Festivals and Cherry Events: Where, When and More to Find an Cherry Festival Near You in 2016 !
Looking for a cherry festival in 2016?
Cherry festivals and cherry blossom festivals occur almost everywhere, but it can be hard to find reliable information about where and when. I've listed every known cherry festival below, organized by country and state (or province / region) along with contact information and links to their websites. Please write me, if you know of any to add!
Always click on the links (the blue, underlined name of the each festival) to confirm this year's dates on the website for each festival. If they don't have a website, call the phone number provided, but ALWAYS CONFIRM THIS YEAR'S DATES AND TIMES BY EITHER VIEWING THEIR WEBSITE OR CALLING.
Also, see our pages on easy illustrated directions about
For other fruit and vegetable festivals, see this page!
---
---
California
Pasadena Cherry Blossom Festival - April (see their website for this year's date), 10 am to 6pm. Rose Bowl, Pasadena California. Events calendar. NOTE: Their website says "There are no current plans for a 2015 Cherry Blossom Festival". There is a parade, fashion show, entertainment, history, and cherry tree dedication ceremony. Farmers from the Leona Valley will offer young cherry trees, lilacs, and dried lavender as well as cherry blossom honey. There will also be a pavilion devoted to Asian medicine and wellness practices, a fashion show, and workshops on dollmaking and origami. Visitors can tour a Japanese village complete with garden, participate in a tea ceremony, and learn about koi fish. (UPDATED: January 27, 2015)
Leona Valley Cherry Parade and Festival - It is usually on the first Saturday in June; This year it is June 1, 2013.
8367 Elizabeth Lake Rd, Leona Valley, CA. Phone: 661-270-0771. Email: lviacherryfestival@yahoo.com. Admission is free. Celebrate the beautiful Cherry Trees and Blossoms of Leona Valley at the annual Cherry Parade and Festival. Plenty of food and craft vendors after the parade along with fun family activities like the popular Cherry Festival Pie Eating Contest!! Lots of fun for the whole family. This will be our 40th anniversary. We have over 20 u-pick cherry orchards, most of which are organic (a few are certified organic). (ADDED: May 09, 2013) .
Monterey Park Cherry Blossom Festival - Late April - see their website for this years dates.
Barnes Park, 350 S. McPherrin Avenue, Monterey Park, CA. Admission: Free. Planned and coordinated by community volunteers! See, hear, and taste a bit of the Japanese and Japanese American culture through a first-hand experience of watching traditional Japanese dancing, hearing the resounding beats of the taiko drums, observing the mastery and various skills of martial arts, participating in the ancient art of the tea ceremony, or buying hand-made crafts or food with an Asian flair. Also, games & crafts for children, and numerous cultural displays. PERFORMANCE SCHEDULE DIRECTIONS & PARKING, HISTORY PICTURES PRESS SECTION
San Francisco Cherry Blossom Festival - April - see their website for this years dates.. San Francisco, CA
San Francisco's Cherry Blossom Festival in Japantown provides two weekends of Japanese singing, dancing, martial arts demonstrations, food and a parade!
San Leandro Cherry Festival - late May or June - see their website for this years dates.
San Leandro, CA. 2008 Cherry Festival Information, 2008 Cherry Pie Bake-Off
Cherry Festival - June - see the website for updates
Stewart Park, 9th and Orange Street, Beaumont, California. Admission Thursday: $3.00, Friday, Saturday and Sunday: $5.00; Children 6-11 $2.00; Kids Under 5 FREE! $1 CHERRY FESTIVAL DISCOUNT BY USING THE FREE CHERRY FESTIVAL PARKING AND BUS SHUTTLE!!!
Colorado
Georgia
International Cherry Blossom Festival - March, see their website for this years dates.
Macon, Georgia. Events calendar. Macon has over 300,000 cherry trees. They were donated by William A. Fickling, a local realtor who discovered the first Yoshino cherry tree in his back yard in 1949. He propagated and gave the trees to his neighbors. Macon has been hosting a Cherry Blossom Festival since 1984. The festival includes a hot-air balloon rally, a marathon race, parades and amusement rides.
Conyers Cherry Blossom Festival - March, see their website for this years dates.
Conyers, GA (metro Atlanta area) - Events calendar. The Festival offers three stages of continuous entertainment, over 300 booths consisting of arts and crafts vendors, various children's activities and civic and nonprofit organizations. The hours of the Festival are 10am-5pm daily. Directions: Avoid construction on Hwy 138 by using an alternate route. Click Here for Directions to the Festival Other useful links: Download the 2006 Vendor List; Download the 2006 Festival Guide; 2006 Entertainment Schedule. Admission is free, $5 parking fee. Featuring: Over 400 Booths, 300 Quality Arts & Crafts Vendors, International Food Court, Music, Children's Activities, Performers, Multi-Cultural Activities, Hi-Tech-Simulators, Virtual Reality Games, Cherry Trees and Tee Shirt sales and Eating Contests. This annual event is held at the Georgia International Horse Park. For more information, call 1-800-266-9377.
Hawaii
Cherry Blossom Festival - Honolulu, HI - January to March (many events) see their website for this years dates.
Events calendar This annual festival is one of the longest running ethnic celebrations in the State of Hawaii and takes place in various locations, including shopping malls..
Idaho
Emmett Cherry Festival - Wednesday, June - see their website for this years dates.
Emmett City Park, Emmett, ID. Enjoy Cherry Festival Parade, Great Cherry Bake-off, Cherry Pie Eating Contest, as well as carnival rides, food and entertainment.
Illinois
Washington Cherry Festival - 4 days in early June - see their website for this years dates.
114 Washington Square, Washington, IL 61571. Phone: 309-444-9921. Fax: 309-444-9225.
Michigan
The National Cherry Festival - early July - see their website for this years dates.
Traverse City, MI. Events calendar. Celebrating 80 years with parades, competitive events, fun events, children's events, food, arts and crafts, car and truck show, and air show and new events including a feast of cherries and local wines and a world record attempt to host the world's largest cherry pancake breakfast
Nebraska
Kimmel Orchard & Vineyard Cherry Festival - Cherry Festival, late June - see their website for this years dates.
5995 G Road, Nebraska City, NE 68410. Phone: 402-873-5293. Email: eolson@arbordayfarm.org. We're wild about cherries at Kimmel Orchard & Vineyard, particularly the tart Montmorency variety that makes the best fruit pies. This Saturday, savor the day picking cherries (while they last) and enjoying all things cherry: pie, ice cream, wine and cherrywood-smoked barbecue. Enter the pie eating contest at 2 pm or the pit-spitting contest from 1 to 3 pm. Also, live music and hay rides. Kimmel Orchard is one mile north of Arbor Day Farm.
New Jersey
Essex County Cherry Blossom Festival - April - 11am to 5pm. see their website for this years dates.
Phone: 973-268-3500, ext 4. and (973) 239-2485.The Essex County Park System has a historic cherry tree collection that now holds the largest variety of blossoms in the world. Visit Essex County Branch Brook Park this April to see our stunning display and enjoy the Festival we've planned just for you! Enjoy a family day in the pink Park! A packed schedule of events includes Japanese cultural demonstrations, children's activities, live music, a crafter's marketplace, food, and more. FREE ADMISSION. Most activities take place around the Essex County Cherry Blossom Welcome Center. Formerly called "The Branch Brook Park Annual Cherry Blossom Festival". (UPDATED: March 02, 2010)
New York
Sakura Matsuri (Cherry Blossom Festival) - Saturday, late April - see their website for this years dates.
Brooklyn, NY. Events calendar Held in the Brooklyn Botanic Garden, where there are over 200 trees in bloom, the flowering cherries take center stage during this phenomenal weekend celebrating Japanese culture. Enjoy over 60 events and performances, including traditional music and dance, taiko drumming, ikebana flower arranging, cooking demonstrations, tea ceremonies, craft demonstrations, and workshops for both adults and children. New events include 60s-inspired Japanese pop grooves by famed musical sensations Gaijin a Go-Go, workshops in tofu making and calligraphy art, displays of geta shoes and other arts from Inuyama, and a kimono fashion show. New events especially for kids include book readings, puppet shows, CosPlay, and workshops in Japanese classical dance.
Roosevelt Island - Late April - see their website for this years dates.
For many years people from all over the world have come to Roosevelt Island to enjoy viewing our beautiful Cherry Trees. The recent events in Japan and the Islands compassion for our Japanese community and the Japanese people have polarized us to respond. This year we are dedicating a grove of Cherry Trees to the Japanese people and in conjunction with this dedication we will be co-sponsoring the: 1st Annual Cherry Blossom Festival ON Roosevelt Island Saturday, "CELEBRATION OF HOPE" We are also planning the following events: Traditional Music Performances Demonstrations of Traditional Japanese Culture Dedication of Grove of Cherry Trees "
Pennsylvania
Philadelphia's Subaru Cherry Blossom Festival- late March to April - see their website for this years dates.
Events calendar. This year's two-week Festival - the biggest yet - offers many chances to explore the best of Japanese culture, from traditional customs and delicious cuisine to delicate craft and awe-inspiring performances. It starts with a black-tie gala featuring a traditional sake barrel-breaking ceremony. Next, follows traditional taiko drumming and dance, demonstrations of traditional Japanese crafts and martial arts, and kite-making workshops will all be undertaken with great gusto. The celebration concludes with the "Sushi Spectacular" featuring master sushi chefs from Japan.
Washington, D.C.
National Cherry Blossom Festival - late March to April - see their website for this years dates.
This is the big festival of them all in the U.S. The National Cherry Blossom Festival commemorates the 1912 gift to the city of Washington, DC of 3000 cherry trees from Mayor Yukio Ozaki of Tokyo to enhance relations.
Washington State
Sakura Matsuri Cherry Blossom and Japanese Cultural Festival - see their website for this years dates.
Seattle's Cherry Blossom Festival began when one thousand Cherry trees were sent by the Japanese government. The trees are planted along Lake Washington Boulevard and Seward Park. You can have your own O-hanami (flower viewing) and then join the crowd at the Cherry Blossom & Japanese Cultural Festival. The festival is held in mid April - Seattle Center in downtown Seattle, Washington. There's a lot for you to experience during these 3 Days: watch a Go tournament, visit arts & crafts booths, dine on traditional cuisine and see exhibits and performances. All Events are free and take place at the Center House and Flag Pavilion.
---
British Columbia
Vancouver Cherry Blossom Festival - from the first week in March through mid April every year
Phone: 604-681-9447. Email: info@vcbf.ca. The Cherry Blossom Viewing Picnic As a Spirit of Vancouver initiative, the Vancouver Board of Trade introduces Vancouver to the Japanese tradition of Hanami (blossom viewing with picnic celebration). The Vancouver Cherry Blossom Festival Map (To be published March 2nd in the Vancouver Sun West Coast Life) identifying some of Vancouver's spectacular displays of cherry trees. Check our forecast for weekly updates with regards to peak bloom locations. Following our launch for the month of March you will be able to order a specially created picnic online: a Japanese Bento Box lunch by Hi-To Food/Fisheries or a West-Coast Picnic by Savory Coast. Story Time and Origami Workshop, Self-Guided Blossom Walks, Haiku The Vancouver Public Library hosts a haiku presentation, and a variety of special events including full-length tea-ceremonies (approx 35 min) in the garden's traditional tea house and in the Asian Centre Tea Gallery and a variety of musical performances.
Manitoba
Nova Scotia
Ontario
Saskatchewan
Bruno Cherry Festival

- July 24 - 25, 2010
650 Ursuline Avenue, Bruno, SK S0K 0S0. Phone: (306) 369-4109. Open: Saturday - Country Supper Saturday, July 24th, 2010 at 5:00 pm to 7:00 pm. Our event promises a fun-filled weekend of entertainment, music and great food. And every year we are educating more people about the delightful flavor of the dwarf sour cherry... Directions: Call for directions. Payment: Cash, only. Main Cherry Festival Tent at St. Therese Institute of Faith & Mission located on Main Street in Bruno Also a show and Shine car event (ADDED: July 05, 2010, suggested by a visitor)
---
Alnwick Garden's Cherry Blossom Festival - 24 and 25 April 2010, from 10:00 to 16:00; see their website for dates in other years
Denwick Lane, Alnwick, Northumberland, NE66 1YU, Alnwick, UK. Phone: 01665 511350. Email: info@alnwickgarden.com. Directions: Click here for directions by road, rail and bus. The Alnwick Garden's Cherry Orchard is home to 350 Japanese Taihaku cherry trees, which each spring blossom with large white blooms known for their beauty. Welcome the blossom and the Northumbrian spring at the Cherry Blossom Festival. There'll be giant kites flying, and you can fly the kite you made in Easter holiday workshops. The Garden will be decorated with silk banners and paper lanterns made by visitors, and our Japanese guests will offer workshops origami and calligraphy, as well as an exhibition of Bonsai trees. At 2pm, join an enchanting parade to the Orchard for the symbolic rite of spring. (ADDED: April 16, 2010, Suggested by a visitor)
---
Cherry Blossom Festival at the Cowra Japanese Garden - held in September every year. see their website for this years dates..
The Sakura Matsuri is a major event held annually in Cowra, in which many locals, Australian and International visitors have the opportunity to experience and learn traditional elements of the Japanese culture. This year's Sakura Matsuri incorporates some new and exciting changes designed to attract families and school-aged children. The emphasis is on involvement and education with workshops featuring traditional Japanese crafts such as Origami, Calligraphy, Ikebana and Bonsai held at various times from Wednesday to Friday.

Saturday 30 September is Family Fun Day. For the all-day admission charge of just $15 per family you can enjoy a range of activities designed to entertain every age group. Children will be well catered for with the extremely popular Obstacle Course, Kids Corner plus giveaways from Streets and Coke. For the 'children at heart' there are Sumo Wrestling Tournaments, Karate, Sword Demonstrations, Tea Ceremonies, Origami, Calligraphy, Ikebana, Kite Flying and Bonsai demonstrations.

On Sunday 1 October the festival concludes with a Reconciliation Service and wreath-laying ceremony will be held at the Australian and Japanese War Cemeteries at 9.30. (NO CULTURAL ACTIVITIES ON SUNDAY)

A selection of Japanese food (bento boxes and sushi rolls) is available at the Red Carp Restaurant, open daily 8.30 am to 5.00pm.
---
(English websites)
---
This page was updated on
---

Don't forget the Ball Blue Book!

Home Canning Kits

Features:


* All the tools you need for hot waterbath canning - in one comprehensive set!
* Complete with 21 1/2 qt. enameled waterbath canner
* Also includes canning rack, funnel, jar lifter, jar wrencher, bubble freer, tongs and lid lifter.
* A Kitchen Krafts exclusive collection.

This is the same type of standard canner that my grandmother used to make everything from applesauce to jams and jellies to tomato and spaghetti sauce. This complete kit includes everything you need and lasts for years: the canner, jar rack, jar grabber tongs, lid lifting wand, a plastic funnel, labels, bubble freer. It's much cheaper than buying the items separately. You'll never need anything else except jars & lids (and the jars are reusable)! There is also a simple kit with just the canner and rack, and a pressure canner, if you want to do vegetables (other than tomatoes). To see more canners, of different styles, makes and prices, click here!


Average Customer Review:
Usually ships in 1-2 business days




Lids, Rings, Jars, mixes, pectin, etc.

Need lids, rings and replacement jars? Or pectin to make jam, spaghetti sauce or salsa mix or pickle mixes? Get them all here, and usually at lower prices than your local store!
---
Picking Tips
[General picking tips and a guide to each fruit and vegetable] [How much do I need to pick? (Yields - how much raw makes how much cooked or frozen)] [Selecting the right varieties to pick] [All about apple varieties - which to pick and why!] [Picking tips for Vegetables] [ Strawberry picking tips] [ Blueberries picking tips]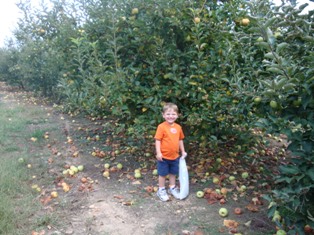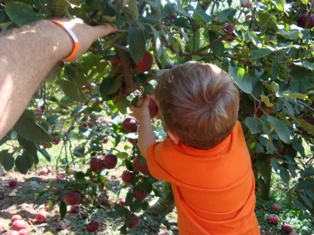 Illustrated Canning, Freezing, Jam Instructions and Recipes
[ All About Home Canning, Freezing and Making Jams, Pickles, Sauces, etc. ] [FAQs - Answers to common questions and problems] [Recommended books about home canning, jam making, drying and preserving!] [Free canning publications to download and print]