Canning Supplies - Great prices, wide selection, fast delivery, reliable service on home food preservation and canning equipment
Ordering Canning Supplies and Related Items
Whether you are canning for your first time or in your 50th year of canning; all the supplies you need are here, and at the best prices you'll find anywhere! Scroll down this page for photos, descriptions, prices and ordering information. Everything can be shipped by a variety of methods, including overnight, if you have a canning emergency! I've found reliable suppliers for the products here, and now at even lower prices - I'll bet you can't beat them anywhere! And I appreciate your business- buying the products here helps support the website!
Canners
Books and guides
Equipment
Accessories and aids
Supplies
Mixes and Pectin
You can read a discussion about why foods should be processed in a canner on this page" "Why do I need a canner?"
For more information, and NO obligation to buy, just click on the links in the Amazon boxes on the left!



#1 - Ball Home Canning Kit

The Complete Home Canning Kit - Around $49

This is the canner and complete kit - everything you need in one package. It is also the same make and model that my family has used for 3 generations - my grandmother made everything from applesauce to jams and jellies to tomato and spaghetti sauce with it!

Further description: Ball Home Canning Basics Kit - Let Ball® show you how simple home canning can be. The Ball® Home Canning Basics Kit will give you all the basic utensils you need to start preserving the bounty of your garden or supermarket.

Ball Home Canning Basics Kit Includes:

21-1/2 qt. enamel water bath canner
Funnel, jar lifter, lid lifter, bubble freer spatula

This Ball Home Canning Basics Kit makes canning so easy and is a great gift for the beginning home canner, it includes everything you need (other than the jars and lids and the Ball Blue Book.)

#2 - Granite Ware Enamel on Steel Canning Kit

9-piece canning kit includes 21-quart canner, canner lid, 7-jar rack, 9-inch colander, lid wrench, funnel, tongs, jar lifter, and magnetic lid lifter

Durable enamel-on-steel construction heats quickly and efficiently

Side loop handles help ensure safe, secure transport; coated stay-cool tool handles

Domed lid with loop handle helps trap in heat for faster boiling

Safe to use on both gas and electric stovetops; hand wash

Note: Like all of these water bath canners; Do not use on glass cooktops (does not have a flat bottom)

#3 - Granite Ware Home Canning Kits

The same as the kit above, but without the jars, jar lids, Ball Blue Book and coupons. Around $20. There is a separate kit of supplies further down the page.

7-jar porcelain-finished steel canning pot with removable wire rack
2 loop side handles for convenient transport
Handled lid for faster heat-up times and heat retention
Dishwasher-safe; Can be used on gas or electric stove tops. Not recommended for glass stove tops
Measures approximately 10 by 14 by 16 inches

The manufacturer does not recommend this canner for glass or ceramic top stoves as it does not have a flat bottom. However, our experience is that these water-bath canners work fine on "most" flat top stoves. See my page about using a glass or ceramic stovetop for canning.

Blake's rating: long lasting, well built. I have two of these!

#4 - Home Canning Kits - Larger

This is the same as the one above, except larger - 33 quarts. This means it holds 9 quart jars instead of 7. About $35

Jumbo Water Bath Canning Package. Features:

33-quart capacity stockpot-style canner, can hold up to 9 quart jars
Black ceramic-on-steel with stain- and odor-resistant surface
High efficiency, quick boiling performance
Rust-proof aluminum rack included
Easy-to-clean, dishwasher-safe

The manufacturer does not recommend the Jumbo Water Bath Canner Package for glass or ceramic top stoves as it does not have a flat bottom. However, our experience is that these canners work fine on "most" flat top stoves. A stove with a large burner size is recommended.

Blake's rating: Same model as the #1, just wider to hold 2 more jars, long lasting, well built


Stainless steel water bath canner

About $84

Made of stainless steel, so it should last a lifetime - it would also make a great pot to cook applesauce. I have one of these.

Heat resistant silicone handles protect your hands and ensure a secure grip. Dual steam vents on the lid prevent fogging so you can see inside. Corrosion resistant rack holds jars of various sizes. 21-quart size. Stainless steel. Hand wash.

Canning Rack System

This multi-use canning rack system turns any very large pot into a canning pot and facilitates many culinary tasks like blanching and sterilizing. Used with a large saucepan or stock pot, the racks lift and hold mason jars for easy insertion and removal of jars. The racks elevate the jars off the bottom of pot to prevent glass breakage. These racks have multiple wires to hold all jar sizes, including small jars which won't tip and fall through the rack when lifted. Also great for blanching, steaming, or boiling corn or lobster.
Includes two stainless steel racks (a small one for 9½ - 10½" diameter pots and a large one for 11 - 12" diameter pots), a set of adjustable stainless steel lifters, instructions and tips.

Be sure to read the reviews (click the Amazon link at left)

Extra tall canning pot

If you have found that the standard canning pots boil over and spill hot water because you have to fill them so full to ensure that quart jars are covered by 1 t 2 inches of water, then here is the solution. This pot is not called a canner, but it works perfectly well as one. The rack from your old canner will fit inside it (I don't use the perforated plate that you see in the photo - it coesn't seat well with the weight of 7 quart jars on it . And because it is 32 quarts in volume rather than 21, the water returns to a boil faster after you put the jars in it. This pot adds to safety and reduces mess. And, of course, you can use this as a steamer pot for seafood and other foods, too!

Canning equipment - everything but the pot
long lasting steel version, including a rack

This seven-piece canning kit provides all the essential tools needed for getting started.

Features

Set includes 2 funnels, magnetic lid wand, jar lifter, canning rack, sterilizing rack and 2 yards of natural cheese cloth
Magnetic lid wand, canning rack, jar lifter and sterilizing rack hand washing recommended. Do not put in dishwasher
Magnetic lid wand has a magnetic tip at the end of a shaft which easily picks up lids from countertops or hot water
Jar lifter easily and safely lift hot jars from a canner.
2 stainless funnels are dishwasher safe

Canning Accessories Kits - everything BUT the pot, flat rack

If you already have a 10 qt or larger pot, and you only made a few jars at a time, this may meet your needs. This is also perfect for canning small jars, like the 4oz, 8 oz and pint jars that can slip through the standard canning racks.

Home Canning Kit contains all the essential canning tools in one simple kit. The Home Canning Kit contains a convenient Lid Lifter, Canning Funnel, Jar Lifter, Jar Wrench, and Kitchen Tongs, plus a rack. These items can also be purchased separately, but the kit's price is less than the separate prices. These are great tools for water bath, steam, or pressure canning.

Blake's rating: Great accessory kit!

More canning accessory kits - with Jar tongs, funnels, bubble free-ers

These kits have the jar tongs and everything else you need, except for the canner and rack.

Canning Accessories by themselves


Jar tongs to lift the jars in and out of the canner (without burning your hands!)

Funnels to fill regular and wide mouth canning jars!

Lid lifter - to pull the lids out of the hot water, again, without burning your hands!

Canning ladle - finally - a ladle designed for canning, with huge capacity, can hang on the inside of a pot, acts as a squeegee

Canning Racks

These Water Bath Canner Rack fits most boiling waterbath canners.

Kitchen Krafts and Victorio rack Features:

Stainless steel, this rack won't rust
Accommodates non-standard jar sizes, smaller jars can't fall through
Holds 14 jelly jars, 14 half-pint, 9 pint or 7 quart jars at one time
Small jelly jars won't fall through
12-1/4 in diameter and 3-3/4 deep (not including handles). Made in USA.
Manufacturer: Kitchen Krafts or Victorio

Victorio rack Features:

Stainless steel rack is 12-1/4-inch in diameter
Holds up to 8-pint or 7-quart jars or 12 half-pint jars

Blake's rating: Excellent replacement racks (sooner or later your rack will fall apart from the boiling water (and no, this one is not made of silicone...)

Miscellaneous Canning Supplies

Looking for funnels, jar tongs, lid lifters and more? See this page for a variety of canning items

Canner for Glass and Ceramic Stoves

If you have a glass or ceramic stovetop, you may have found that it is impossible to find a canner for you stove! Look on this page!

If you want to can low-acid foods such as red meats, sea food, poultry, milk, and all fresh vegetables with the exception of most tomatoes, you will need a pressure canner. These foods fit into the low acid group since they have an acidity, or pH level, of 4.6 or greater. The temperature which must be reached and maintained (for a specified amount of time) to kill the bacteria is 240 F. Pressure canning is the only canning method recommended safe by the U.S.D.A. for low-acid foods such as vegetables, meats, and fish. Ordinary water bath canners can only reach 212 F and cannot to kill the types of bacteria that will grow in low acid foods. This temperature can be reached only by creating steam under pressure as achieved in quality pressure canners.

There are several manufacturers of pressure canners. The two leading ones are Presto and All American (Wisconsin Aluminum). They are more expensive than water bath canners, but they are extremely well built - I bought mine in 1988 and it still looks and works like new!

If you're new to pressure canning, see this page for a complete description of how pressure canners work, why they're better, and step-by-step directions on how to use one!

And if you lost the instruction manual for your canner, click here for free downloads of many canner's instruction manuals!

Presto 01781 23-Quart Pressure Cooker/Canner

This canner is usually about $79. (which is a GREAT price for a pressure canner). There is also a 16 quart version for about $69. Click on the links at left for more info and current pricing.

Features:

17 by 15-1/2 inches; 12-year warranty
Heavy-duty 23-quart aluminum pressure canner and cooker
Comfortably ergonomic, stay-cool black plastic handles
Strong-lock lid with pressure regulator, dial gauge, and overpressure plug
Comes with canning rack to protect jars during canning

Shown at left is the Presto 23 quart pressure canner. Features below and click here for more information or to purchase from Target.
Features:

The easy-to-read dial gauge automatically registers a complete range of processing pressures
Includes cooking/canning rack and complete instruction/recipe book and has a 22-quart liquid capacity
Aluminum construction
Holds seven 1-quart Mason jars

All American Pressure Canner and Cookers - In 3 Sizes

Features:

Exclusive "metal-to-metal" sealing system
Automatic overpressure release and easy-to-read geared steam guage
Professional quality, extra heavy duty cast aluminum
The smallest size holds 19 pint jars and 7 quart jars; the largest holds 32 pint jars or 19 quart jars
One-year warranty
Available in many sizes, from 10.5 quarts, 15.5, 21.5, 25, 30 and 41 quarts; which hold up to an unbelievable 32 pint jars!

Prices range from about $189 to $399; but these are the Rolls Royce's of the home canning world, last a lifetime and can crank out serious volumes!

Canning jars delivered to your doorstep and guaranteed! Any size you need. Click on the links below

Canning jars: quart (32 oz) jars

Canning jars: pint (16 oz) jars

Canning jars: 8 oz jars

Quilted Canning jars: 4 oz glass jars

8 oz canning jars shown below:

Quilted 4 oz jars below:

Canning Hand Tools

Buy quality canning helpers. These provide the home canner with the essential tools needed for safe and efficient home canning.

Anything you could need is here, at discount prices

Some examples:

Home Canning Kits
Canning Jar Lifters
Canning Lid Lifters
Canning Jar Wrenches
Kitchen Tongs
Crinkle Cutters
Canning Lid Sanitizers
Canning Funnels
Stainless Steel Wide Mouth Funnels
Big Mouth Canning Funnel w/ Sieves
Deluxe Stainless Steel Funnel w/ Strainers
Ball Bubble FREER Spatulas
Korona Stainless Steel, 6 Qt. Deep Colanders
Stainless Steel Colanders
9 inch Granite Wear Colander
Vegetable Brushes
Cook's Tools
Jelly Strainer Stand with Jelly Bag
Jelly Strainer Bags
Grip EZ Chopper/Scrapers
Racsk for Water Bath Canners
Strawberry Hullers
Tomato Slicers

Books

Canning books

Canning & Preserving for Dummies
by Karen Ward
Average Customer Review:
Usually ships in 24 hours

Click here for more information, reviews, prices on Amazon.com for Canning and Preserving For Dummies






The Ball Blue Book of Preserving

This is THE book on canning! My grandmother used this book when I was a child. It tells you in simple instructions how to can almost anything; complete with recipes for jam, jellies, pickles, sauces, canning vegetables, meats, etc. If it can be canned, this book likely tells you how! Click on the link below for more information and / or to buy (no obligation to buy). You will see various different cover pages depending upon the publisher, but the Amazon links at left will take you to the correct version.

<![if !vml]><![endif]>

Complete Guide to Home Canning and Preserving

by United States Dept. of Agriculture

Practical, easy-to-follow guide contains virtually everything consumers need to know about home canning: how to select, prepare, and can fruits, vegetables, poultry, red meats and seafoods; how to preserve fruit spreads, fermented foods and pickled vegetables; how to prepare foods for special diets, and much more. Also includes scores of simply written recipes that even beginners can handle (smoked fish, turkey-tamale pie, chicken croquettes, more. It's the second book to get, after the Ball Guide. Click on the link at left for more information and / or to buy (no obligation to buy)

Food Preparation Equipment

Make the job faster and easier with these great tools!


Pea sheller:

Bean "frenchers" and pea shellers

It is tiring and laborious to prepare green beans for canning; there are so many of them and you do them all by hand. But wait there's a new device that makes it easy. Hmmm, actually, these devices have been around since our great-grandfather's day! Here are several different types and makes, some hand fed, some cranked: choose the one that meets your need and budget!

For photos and features of the bean frenchers, click here!

And there's a pea sheller, too; to make shelling peas easier.

Lids and Rings (jars are above)

click here for jars)

Need lids, rings and replacement jars? Or pectin to make jam, spaghetti sauce or salsa mix or pickle mixes? Get them all here, and usually at lower prices than your local store! Click on the images at left for current prices and/or ordering!

Get them all here at the best prices on the internet!


Cleaning supplies to remove rust from rings and jars

A visitor wrote in to tell how she uses Copper Glo (order at ledt) to remove rust from rings and jars:

Comments from a visitor on September 15, 2010: "You mention not using jars that have rust on them. One way to remove rust from jars is with Copper Glo. I get Copper Glo at our local Giant Eagle. I had a jar with rust on it and was getting ready to pitch it when my mom told me about Copper Glo. I was afraid to use it at first because I was afraid it would scratch the jar, but decided it was worth a try. Amazingly, the rust came off and the jar wasn't scratched!"


Rubber seals for the older zinc caps - Know first that home canning experts do not recommend that you use the rubber ring system. The modern flat lid and metal ring system (above) is superior in reliability and safety. If you insist in using the rubber ring system, do not use old rubber rings: they have aged and will probably not seal effectively, especially on an older jar. You can get new rubber canning rings quite inexpensively here.:

Pectin, Pickle Mixes and Sauce/Salsa Mixes

Making Jam? Need Pectin, but the local store is out?

Is your jam too runny? Pectin enables you to turn out perfectly set jam every time. Made from natural apples, there are also low-sugar pectins that allow you to reduce the sugar you add by almost half!

Get them all here at the best prices on the internet!


Pickling Mixes and Pickling Supplies

Pickles

Whether you want dills or sweet pickles; canning them or straight into the refrigerator; there is a mix for every taste and need here!Get them all here, delivered direct to your home, at the best prices on the internet! Get everything you need to make pickles: mixes, salt, brine, etc. here!

Sauce and Salsa Mixes

Get ready season mixes for tomato sauces and salsas here. They make it simple to get it right every time!

(Shown is Ball brand - actual is Mrs. Wages brand)
---
This page was updated on
---

Don't forget the Ball Blue Book!

Home Canning Kits

Features:


* All the tools you need for hot waterbath canning - in one comprehensive set!
* Complete with 21 1/2 qt. enameled waterbath canner
* Also includes canning rack, funnel, jar lifter, jar wrencher, bubble freer, tongs and lid lifter.
* A Kitchen Krafts exclusive collection.

This is the same type of standard canner that my grandmother used to make everything from applesauce to jams and jellies to tomato and spaghetti sauce. This complete kit includes everything you need and lasts for years: the canner, jar rack, jar grabber tongs, lid lifting wand, a plastic funnel, labels, bubble freer. It's much cheaper than buying the items separately. You'll never need anything else except jars & lids (and the jars are reusable)! There is also s simple kit with just the canner and rack, and a pressure canner, if your want to do vegetables (other than tomatoes). To see more canners, of different styles, makes and prices, click here!


Average Customer Review:
Usually ships in 1-2 business days




Lids, Rings, Jars, mixes, pectin, etc.

Need lids, rings and replacement jars? Or pectin to make jam, spaghetti sauce or salsa mix or pickle mixes? Get them all here, and usually at lower prices than your local store!
---
Picking Tips
[General picking tips and a guide to each fruit and vegetable] [How much do I need to pick? (Yields - how much raw makes how much cooked or frozen)] [Selecting the right varieties to pick] [All about apple varieties - which to pick and why!] [Picking tips for Vegetables] [ Strawberry picking tips] [ Blueberries picking tips]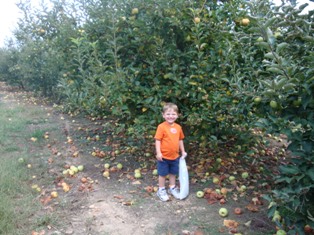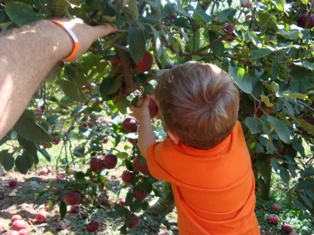 Illustrated Canning, Freezing, Jam Instructions and Recipes
[ All About Home Canning, Freezing and Making Jams, Pickles, Sauces, etc. ] [FAQs - Answers to common questions and problems] [Recommended books about home canning, jam making, drying and preserving!] [Free canning publications to download and print]