Horseradish: How to can your own homemade canned horseradish sauce (complete directions with photos )
This month's notes: October 2022: Stored US apples are still available. See your state's crop availability calendar for more specific dates of upcoming crops.
Valentine's Day - February 14 - See this website for Valentines Day history, facts and top picks for fast, easy, inexpensive gifts for the man, woman or children in your life!
Easter will be April 16, 2017 - if you want to take your children to a free Easter egg hunt - see our companion website to find a local Easter Egg hunt!
And we have home canning, preserving, drying and freezing directions. You can access recipes and other resources from the drop down menus at the top of the page or the site search. If you have any questions or suggestions, feel free to write me! Also make your own ice cream; see How to make ice cream and ice cream making equipment and manuals. Have fun, eat healthier and better tasting, and save money by picking your own locally grown fruit and vegetables, and then using our easy directions
Please tell the farms you found them here - and ask them to update their information! As an Amazon Associate I earn from qualifying purchases.
Subscribe to our:
Email alerts
;
Follow us on Twitter
Add this page to your favorites!
-
Email this page to a friend, or to yourself
---
How to Make Homemade Horseradish Sauce
For refrigerator or freezer storage
(Photos coming soon)
You think making your own horseradish sauce is difficult or expensive? Not at all! You won't believe how much more flavor it has than the store bought horseradish sauces. Perfect for shrimp cocktail, with prime rib or roast beef and Yorkshire pudding!
So, here's how to make horseradish sauce! The directions are complete with instructions in easy steps and completely illustrated.
Prepared this way, the jars have a refrigerator shelf life of about 1 or 2 months. The pungency of fresh horseradish fades within 1 to 2 months, even when refrigerated. For that reason the batch is small. Let's be clear about storage: the USDA says that the prepared sauce should be stored only in the refrigerator or freezer, not at room temperature.
---
Directions for Making Horseradish Sauce
Yield: about 1 pint total, usually canned in 4 four-ounce jars or 2 8-ouce jars
Ingredients and Equipment
3 or 4 horseradish plants (about 2 lbs of roots, minus the tops) to produce about 2 cups (or 3/4 lb) of freshly grated horseradish (see step 1)
1/4 tsp powdered ascorbic acid (Fruit Fresh)
1 cup vinegar (5% acidity) (note: I have successfully substituted lemon juice)
1/2 teaspoons canning or pickling salt (optional - besides flavor, it helps with color and retaining pungency)
Pickled Horseradish Sauce Recipe and Directions
Step 1 - Selecting the horseradish
The most important step! You need horseradish that are FRESH and crisp. Limp, old horseradish will make nasty tasting canned horseradish. Guests will probably throw them at you.. Select firm, crisp horseradish. Remove and discard any soft, diseased, spotted and chewed up horseradish.
How much horseradish and where to get it
You can grow your own, pick your own, or buy them at the grocery store. About 3 or 4 plants with of 1-inch diameter roots makes about 4 four-ounce jars - similar to the ones in the grocery store.
Step 2 - Wash the horseradish
I'm sure you can figure out how to scrub the horseradish in plain cold or lukewarm water using your hands or a vegetable brush. Wash horseradish roots thoroughly to remove as much dirt as feasible.
Step 3 - Trim the ends and cut into smaller pieces
Cut the small roots off and with a vegetable peeler and a sharp knife, peel off brown outer skin.
Step 4 -Grate the horseradish!
I prefer to use a blender, pouring the vinegar or lemon juice in to help liquefy the roots and keep the blender moving it around. But the peeled roots may also be grated in a food processor or cut into small cubes and put through a food grinder. Grating horseradish releases the enzymes that cause the hot flavor. And the finer the grind, the hotter the heat!
Step 5 - Mix in remaining vinegar, salt and ascorbic acid.
I prefer not to use any salt, and for ascorbic acid, I use "Fruit Fresh". Just mix them up (again I do this in the blender). Note that adding the vinegar stops the heat from developing, so if you like very hot horseradish, let the grated horseradish sit in the fridge for about 30 minutes to an hour, before adding the vinegar!
Step 6 - Store the jars in the refrigerator
Just put the lids on and put them in a colder part of your fridge!
Try to use them within 2 months!
You're done!
---
Other Equipment:
From left to right:

Jar lifting tongs to pick up hot jars
Lid lifter - to remove lids from the pot of boiling water (sterilizing )
Lid - disposable - you may only use them once
Ring - holds the lids on the jar until after the jars cool - then you don't need them
Canning jar funnel - to fill the jars
Frequently Asked Questions
Q. Is it safe to can horseradish sauce in a traditional water bath? If so how long do you do process them?
A. No, the USDA's National Center for Home Food Preservation has not found a reliable, safe way to can horseradish, using home canning equipment (which includes both water bath canners and pressure canners). It's fine to prepare it and store it in the refrigerator or freezer!
---
This page was updated on
---
Picking Tips
[General picking tips and a guide to each fruit and vegetable] [How much do I need to pick? (Yields - how much raw makes how much cooked or frozen)] [Selecting the right varieties to pick] [All about apple varieties - which to pick and why!] [Picking tips for Vegetables] [ Strawberry picking tips] [ Blueberries picking tips]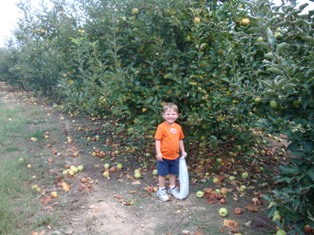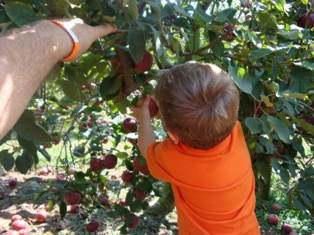 Illustrated Canning, Freezing, Jam Instructions and Recipes
[ All About Home Canning, Freezing and Making Jams, Pickles, Sauces, etc. ] [FAQs - Answers to common questions and problems] [Recommended books about home canning, jam making, drying and preserving!] [Free canning publications to download and print]