Picking tips for Vegetables
This month's notes: July 2022: Stored US apples are still available. See your state's crop availability calendar for more specific dates of upcoming crops.
Valentine's Day - February 14 - See this website for Valentines Day history, facts and top picks for fast, easy, inexpensive gifts for the man, woman or children in your life!
Easter will be April 16, 2017 - if you want to take your children to a free Easter egg hunt - see our companion website to find a local Easter Egg hunt!
And we have home canning, preserving, drying and freezing directions. You can access recipes and other resources from the drop down menus at the top of the page or the site search. If you have any questions or suggestions, feel free to write me! Also make your own ice cream; see How to make ice cream and ice cream making equipment and manuals. Have fun, eat healthier and better tasting, and save money by picking your own locally grown fruit and vegetables, and then using our easy directions
Please tell the farms you found them here - and ask them to update their information! As an Amazon Associate I earn from qualifying purchases.
Subscribe to our:
Email alerts
;
Follow us on Twitter
Add this page to your favorites!
-
Email this page to a friend, or to yourself
---
Eggplants: Nutritional Content, Growing Tips and Recipes for Eggplant!
I've only seen one recipe for dilled eggplant, and I'm doubtful it could be safely canned, maybe with a pressure canner, but for how long, I don't know. I'm sure it could be safely frozen though: see this page for how to freeze eggplant. And this page has a nice summary about how to grow eggplants in your own garden.
Nutritional Value & Health Benefits of Eggplant (a.k.a., Aubergines)
Eggplants have a small amount of nutrients. They are naturally low in calories and unpeeled, they provide some fiber. There is also some folate and potassium. (ref: Univ of Illinois)
Nutrition Facts (1 cup cooked, cubed )
Calories 27.7
Protein .82 gram
Carbohydrates 6.57 grams
Dietary Fiber 2.48 grams
Phosphorus 21.78 mg
Potassium 245.52 mg
Folate 14.26 mcg
Lemon-Dilled Eggplant and Summer Squash
1/4 cup broth
2 cloves garlic, minced
2 medium onions, thinly sliced
3 medium green bell peppers, cored and cut into thin strips
2 cups diced eggplant
4 cups diced yellow summer squash
4 medium tomatoes, chopped and drained
1/4 teaspoon ground black pepper
1/2 teaspoon dried oregano
1/2 teaspoon dried dill
1/4 cup lemon juice
1. Heat broth in a large saucepan. Add garlic and onions, and saute until onions begin to soften, about 3 minutes. Add bell peppers, eggplant, and squash, and sautee for 5 more minutes.
2. Add tomatoes, black pepper, oregano, and dill. Cover and simmer, stirring occasionally, for 15 minutes.
3. Remove cover and continue to simmer until any excess liquid has evaporated, about 15 minutes.
4. Stir in lemon juice and serve at once.
Makes 4 servings
Q. I have a zillion tomatoes on the vine right now....So many in fact that I cannot keep up with the canning of them. Is it possible to freeze the tomatoes whole and then later, when canning season starts to wind down, thaw them and then can them in a boiling water bath or pressure canner (depending on what I am making)?
A. Yes. In theory, you should blanch them first, but in practice, if they will only be in the freezer for a few months, I just use a 60 second blanch followed by ice cold water to slip the skins off, squeeze out excess water, then freeze them in a ziploc bag.
---
This page was updated on
---
Picking Tips
[General picking tips and a guide to each fruit and vegetable] [How much do I need to pick? (Yields - how much raw makes how much cooked or frozen)] [Selecting the right varieties to pick] [All about apple varieties - which to pick and why!] [Picking tips for Vegetables] [ Strawberry picking tips] [ Blueberries picking tips]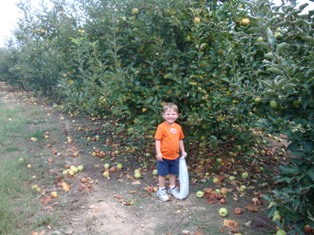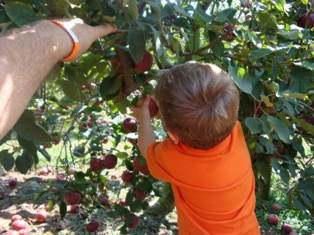 Illustrated Canning, Freezing, Jam Instructions and Recipes
[ All About Home Canning, Freezing and Making Jams, Pickles, Sauces, etc. ] [FAQs - Answers to common questions and problems] [Recommended books about home canning, jam making, drying and preserving!] [Free canning publications to download and print]