How to make Branston pickle - made easy, and illustrated!
This month's notes: October 2022: Stored US apples are still available. See your state's crop availability calendar for more specific dates of upcoming crops.
Valentine's Day - February 14 - See this website for Valentines Day history, facts and top picks for fast, easy, inexpensive gifts for the man, woman or children in your life!
Easter will be April 16, 2017 - if you want to take your children to a free Easter egg hunt - see our companion website to find a local Easter Egg hunt!
And we have home canning, preserving, drying and freezing directions. You can access recipes and other resources from the drop down menus at the top of the page or the site search. If you have any questions or suggestions, feel free to write me! Also make your own ice cream; see How to make ice cream and ice cream making equipment and manuals. Have fun, eat healthier and better tasting, and save money by picking your own locally grown fruit and vegetables, and then using our easy directions
Please tell the farms you found them here - and ask them to update their information! As an Amazon Associate I earn from qualifying purchases.
Subscribe to our:
Email alerts
;
Follow us on Twitter
Add this page to your favorites!
-
Email this page to a friend, or to yourself
---
Making Homemade Branston Pickle Relish
Making and canning your own Branston-style pickle relish is one of the easiest things you can do with your extra cucumbers! Here's how to do it, in easy steps and completely illustrated. This method is so easy, ANYONE can do this! It's a great thing to do with your kids! This must be stored in the refrigerator, as it has not been lab tested for storage safety outside of the fridge.
For those unfamiliar, Branston Pickle is a spiced vegetable mixture, not like any American relish. It is dark brown in color, sweet, sour and savory. It is traditionally served with "ploughman's" lunches and cheese sandwiches. Some also use it in cooking, typically added to curries, stews and Welsh rarebit.
Note: More photos are coming

Ingredients
Yield: About 3 pints
3/4 cup malt vinegar (apple cider vinegar will do if you can't get malt)
1 medium carrot, chopped into 1/8 inch cubes
1 cup rutabaga (called a Swede in the UK and Australia), chopped into 1/8 inch cubes. You can use turnips, if you can find rutabagas.
2 cloves garlic, minced (about 2 teaspoons)
6 dates, pitted and cut into 1/8 inch cubes
3 cauliflower florets, finely chopped
1 medium yellow onion, finely chopped
1 medium apple, finely chopped
1 medium zucchini, finely chopped
5 sweet gherkins, finely chopped
1 tablespoon Worcestershire sauce
1/4 cup chopped dried apricots
1/4 cup chopped prunes
1/4 cup raisins
1/2 pound dark brown sugar
1 teaspoon salt
1 tablespoon corn starch (aka corn flour)
1/4 cup lemon juice,
caramel coloring (optional)
Equipment
1 large pot; teflon lined, glass or ceramic.
Large spoons and ladles
Half pint or pint jars.
Lids and rings
Directions - How to Make Pickle Relish
Step 1 - Wash and Chop
Wash and chop the vegetables an dried fruits! You can use a food processor!
Step 2 - Combine and bring to a low boil
Combine ALL of the ingredients, except for 1/4 cup of the malt vinegar, the caramel coloring and cornstarch in a large pot. Heat over low heat; this is a slow process. You may want to use a crock pot (i.e., a slow cooker) on low or medium heat. The mixture should become very thick and viscous as it cooks down, but you can add a little water from time to time to maintain the consistency you desire.
Step 3 - Simmer
Simmer for about 1.5 to 2 hours or until the the rutabaga/swede/turnips are slightly softened.
Step 4 - Add the cornstarch, caramel, remaining vinegar
In a small bowl mix the cornstarch with 1/4 malt vinegar and mix to a paste, then add it to the pot. Add the caramel coloring and mix well. Stir and cook for 5 more minutes then remove from the heat and allow to cool to room temperature.
Step 5 - Let flavor develop in the fridge
After it has cooled to room temperature, put in glass jars and store in the fridge to let the flavor develop; that should take 2 to 4 weeks.
Other Equipment:

From left to right:

Jar lifting tongs
to pick up hot jars
Lid lifter
- to remove lids from the pot
of boiling water (sterilizing )
Lid
- disposable - you may only
use them once
Ring
- holds the lids on the jar until after
the jars cool - then you don't need them
Canning jar funnel
- to fill the jars
---
This page was updated on
---
Picking Tips
[General picking tips and a guide to each fruit and vegetable] [How much do I need to pick? (Yields - how much raw makes how much cooked or frozen)] [Selecting the right varieties to pick] [All about apple varieties - which to pick and why!] [Picking tips for Vegetables] [ Strawberry picking tips] [ Blueberries picking tips]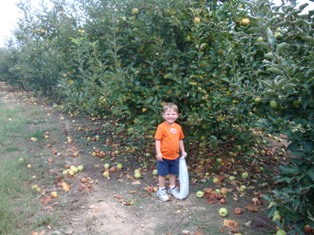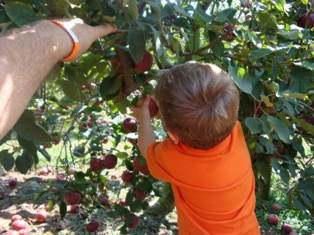 Illustrated Canning, Freezing, Jam Instructions and Recipes
[ All About Home Canning, Freezing and Making Jams, Pickles, Sauces, etc. ] [FAQs - Answers to common questions and problems] [Recommended books about home canning, jam making, drying and preserving!] [Free canning publications to download and print]