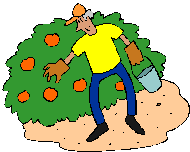 Apple U-Pick Orchards in Baltimore area of Maryland in 2023, by county
Below are the U-Pick orchards and farms for apples that we know of in this area. Not all areas of any state, nor even every state, have apples orchards that are open to the public. If you know of any others, please tell us using the add a farm form!
Baltimore County
Weber's Cider Mill Farm -apples, blackberries, peaches
2526 Proctor Lane, Parkville, MD. Phone: 410-668-4488. Email:

[email protected]

. Open: See their website for crop availability and hours. Apple picking on Saturdays and Sundays from 10 am to 5 pm, until the supply runs out (usually at the end of September). Directions: Click here for a map and directions. Also has "make your own scarecrow".The annual Weber Cider Mill Farm Johnny Appleseed Festival is on Saturdays and Sundays from 11 am to 5 pm, with crafts, pit beef, children's games and live bluegrass. Kids' Weekend September 25 and 26 from noon to 4 features hayrides ($1), a large hay maze ($2) and free performances by the Singing Scarecrow from 1 to 2:30 each day. More Fall activities on weekends during October.
Typical harvest dates:
Strawberries Mid-May thru Mid-June
Blueberries Late June thru Mid-July
Blackberries Mid-July thru Mid-August
Peaches Mid-July thru Late August
Apples September thru Early November
Carroll County
Baugher's Orchard - apples, nectarines, plums, peas, pumpkins
1015 Baugher Road, Westminster, MD 21158. Phone: 410-857-0111. Alternate Phone: 410-848-5541. Email:

[email protected]

. Open: seasonal PYO, Early Summer picking hours are: 8 am to 6 pm, 7 days a week , June to December at orchard market. Directions: about three miles west of Westminster, Maryland on Route 140. Directions and map page. We also have a complete selection of picked fruits and veggies, our own baked goods and hand dipped ice cream. We press our own cider. Apple butter, fruit baskets, jelly & apple gift baskets (seasonal). Click here for our Facebook page
Comments from a visitor on June 17, 2010: "Ts is the best place ever! My family and I have always gone there to pick pumpkins, however in the last year we have started taking advantage of all the other produce they have to offer. I had 4 boys with me (ages 6-8) and we spent nearly 4 hours picking 12 lbs of cherries (ladders were provided and moved for us) 5 lbs of strawberries and 56 pea pods (cause the boys just wanted to try fresh peas). There are tractor rides out to all the picking areas and boxes to use. We have also picked apples and peaches there as well. Bring a hat, and though they provide water out in the fields bring you own water bottle. If you ask for directions-not to far from the farm is the family restaraunt that has wonderful local fare but save room for the pie! "
Comments from a visitor on September 19, 2009: "Picked apples today at Baughers Orchard and had a blast! Though there were a lot of people there, we had no trouble finding parking and then took a tractor ride to the orchard. There are at least three different play sets for young kids (elementary and younger) on the grounds, a petting zoo with a sink and soap for washing up after visiting the animals, and a country store with baked goods and ice cream. And the pick-your-own apples are very reasonably priced. A great place to take the whole family! "
Frederick County
Gaver Tree Farm And Pumpkin Patch, LLC - corn maze, pumpkins, pumpkin patch-pick in the field, pick your own apples, pumpkin patch- already gathered from the field, straw or hay bale maze, child-sized haybale maze, tractor-pulled hay rides, wagon rides, snacks and refreshment stand, restrooms, picnic area, face painting, petting zoo, farm animals, birthday parties, school tours
5501 Detrick Road, Mt. Airy, MD 21774. Phone: 301-865-3515. Email:

[email protected]

. Open: 10 am to 6 pm for fall and 9 am to 5 pm Christmas season. Fall Fun Festival with corn maze open September 20 to October 31, 2008 Open for tree cutting from Thanksgiving Friday until Christmas eve. Directions: Frederick Co, Maryland-From I-70 take exit 62 at New Market to Route 75 North briefly to Route 144, Old National Pike East for 1 mile to left on Detrick Road at Farm. And for a map to our farm, click here. Crops are usually available in September, October, December. Payment: Cash, Check, Visa/MasterCard, Discover. Pick your own pumpkins and apples, Farm Market, farm fresh food stands including our famous and incredibly delicious apple cider donuts and cider slushies, AND the annual Fall Fun Fest! The Fall Fun Fest is the farm feature with over 65 attractions: corn maze, farm animals, jumping pillows, pedal karts, games, mini mazes, playgrounds, giant slides, photo props and so much more! Hayrides to pick your own are FREE!
Free hayrides to PYO apples: TICKETS are NOT required for hayrides or to pick your own. Pay for your apple bag prior to apple picking. Pay for pumpkins and sunflowers after picking in the Farm Market.
Pumpkin Patch
The pumpkin patch is open from 10 am Ė 6 pm every day with over 12 acres of beautiful pumpkins! See the Hayride Schedule below! Pumpkins

IN 2022

are $.65 per pound over 5 pounds, $3.50 each 2-5 pounds and $2.00 each under 2 pounds.
Apple Orchard
Pick Your Own Apples are available on weekends in September and October. Pre-picked apples are available in the Farm Market daily.
Pick your own apples at Gaver Farm! Pick apples from the farmís beautifully trellised apple trees- grown so you can easily pick without the use of ladders. Varieties available include Blondee, Buckeye, Ultra Gold, Crimson Crisp, Empire, Cameo and Fuji (bolded varieties are what we are picking NOW). The Orchard is OPEN on fall Saturdays and Sundays from 10 am to 6 pm.
Purchase a peck (in 2022, $25) or half bushel (in 2022, $40) bag in the Farm Market, Admission Barn or Apple Orchard entrance. You may only enter the orchard if you have purchased a bag, limit 4 people per bag. Kids under 2 are not included in 4 person limit. Up to 2 additional pickers are permitted per bag (in 2022, $2 per person) at the entrance to the Apple Orchard.
Thanksgiving Farms - pick your own apples; mums and asters, Pumpkins, and, at Christmas time poinsettias and cyclamens.
1619 Buckeystown Pike, Adamstown, MD. Phone: 301-662-1291. Directions: Take Interstate 270 to Route 85 south (Buckeystown Pike) and go seven miles to the farm on the left. Open daily 9 to 5 through Dec. 24; reopens about March 1. Apple picking is expected to run September 20 through October on 1 1/2 acres of semi-dwarf trees featuring Golden Delicious, Red Delicious and Rome apples. Also limited supplies of pick-your-own fall vegetables (tomatoes, collards, kale, cabbage and unusual varieties). Sample different varieties of apples on the weekends, and educational activities take place on October weekends. Picnic tables. are provided.
Harford County
Hickory Hill Farm - apples, gift shop, concessions or refreshment stand, porta-potties, picnic area
3123 Copenhaver Road, Street, MD 21154. Phone: (410) 838-2820. Email:

[email protected]

. Open: Fridays, Saturdays and Sundays starting Sunday November 20, 2022 until sold out; hours are Friday, Saturday, Sunday: 9 am to 5 pm for full service, curbside pickup, and delivery. Directions: Click here for a map and directions. Payment: Cash, Debit cards, Visa, MasterCard, Discover, AmEx, ApplePay, Debit cards. Click here for our Facebook page. (ADDED: September 10, 2022)
Lohr's Orchard - apples, peaches, pumpkins, pumpkin patch, hay rides, cider
3212 Snake Lane, Churchville, MD 21028. Phone: 410-836-2783. Email:

[email protected]

. Open: see their website. Directions: click here for a map and directions. Updates: click here for picking updates. pick your own and farm stand. ​STRAWBERRIES Mid May pick your own and pre picked. TART CHERRIES June 10th to the 15th pick your own and pre picked. PEACHES July 1st for sale at the retail stand. Pick your own, weather permitting, two weekends beginning of freestone season. APPLES Mid July through close of season. APPLE CIDER Starts approximately Sept 15-17th through end of season. PUMPKINS Start the last weekend of Sept and run through October as well as weekend hayrides to the patch and apple Orchard. ANd already-picked TOMATOES. SWEET CORN. ASSORTED VEGGIES, Starting with strawberry season and running through close of store. For our U-Pick (pick-your-own) customers, we will have a special wagon providing a scenic 5-minute ride into our beautiful orchard to the patches ($5/person prepaid minimum purchase). Harvest will be plentiful, so come back several times with your friends and neighbors. (UPDATED: June 15, 2020 JBS)
Comments from a visitor on September 12, 2008: "I love the farm! Great for the family."
Shaw Orchards - apples, blackberries, raspberries, pumpkins, Other fruit or veg, U-pick and already picked, farm market
5594 Norrisville Road, White Hall, MD 21161. Phone: 410-692-2429. Alternate Phone: 717-993-2974. Email:

[email protected]

. Open: Pick your own Strawberries season runs from mid May - Early June. Monday thru Friday 8 to 6 (8 to 5 in November) Pick-your-own apples are Saturdays only. Pick your own pumpkin is Friday & Saturdays; Saturday 8 to 5 and closed Sunday Pick-Your-own Strawberries in Late May, early June. Pick-your-own Sweet cherries in June/July. Pick-your-own Blueberries June through August. Pick-your-own apples on Saturdays in September and October. Directions: From Baltimore, I 83 North to exit 36. East on 439 to Bond Road. Left on Bond and stay straight for 6 miles to Pa. Route 24. Right (South) on Route 24 (Barrens Road South) for about 2 miles. Market on the Right at the Mason-Dixon-Line.. Payment: Cash, Check, Visa, MasterCard, Discover. We provide a weekly e-mail service called the RipeLine with up to the minute seasonal information. Sign up by going to Shaw Orchards and click on Ripeline at the lower right of home page. Shaw Orchards Facebook page. (ADDED: May 19, 2009, JBS) 11)
Apple picking tips:
Apples ripen from the outside of the tree towards the center, so the apples out the outside of the tree will ripen first. Once they are picked, they stop ripening. Picking apples directly from a tree is easy. Roll the apple upwards off the branch and give a little twist; don't pull straight away from the tree. If two apples are joined together at the top, both will come away at the same time. Don't shake the trees or branches. If the apple you are trying to pick drops, (or others on the tree) go ahead and pick it up. They're perfectly fine! But do wash them before you eat them! More info: How to tell when apples are ripe
Once picked, don't throw the apples into the baskets, place them in gently, or they will bruise and go bad more quickly.
Don't wash apples until just before using to prevent spoilage.
For an explanation of why apple slices turn brown and how to stop it, see this page!
Keep apples cool after picking to increase shelf life. A cool basement is ideal, but the fruit/vegetable drawer of a refrigerator will work, too. A refrigerator is fine for small quantities of apples. Boxed apples need to be kept in a cool, dark spot where they won't freeze. Freezing ruptures all of an apple's cells, turning it into one large bruise overnight. The usual solution is to store apples in a root cellar. But root cellars often have potatoes in them: apples and potatoes should never be stored in the same room because, as they age, potatoes release an otherwise ethylene gas, which makes apples spoil faster. If you can keep the gas away from your apples, they will keep just fine. Just don't store them right next to potatoes.
Prevent contact between apples stored for the winter by wrapping them individually in sheets of newspaper. The easiest way to do this is to unfold a section of newspaper all the way and tear it into quarters. Then stack the wrapped apples . See more here: How to store apples at home
Apples don't improve or "ripen" after being picked - this is an urban myth - see this page for the truth - with references!
Which apple variety is best?
There are tens of thousands of varieties of apples, developed over centuries. They vary in sugar, acoidity, flavors, storing, crispness and many other attributes. See our guides to apple varieties:
Canning apples - fully illustrated, with step-by-step instructions
Recipes, illustrated with step by step instructions
Using fresh apples and miscellaneous