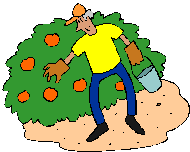 Tulip U-Pick Orchards in Northern Italy in 2023, by county
Below are the U-Pick orchards and farms for tulips that we know of in this area. Not all areas of any state, nor even every state, have tulips orchards that are open to the public. If you know of any others, please tell us using the add a farm form!
Northern Italy
Tulipani-Italiani Pick Your Own Tulips - pick your own flowers (tulips only), tulips,
Viale Della Repubblica 113, 20010 Cornaredo, Italia. Phone: 339 122 7321. Open: (re-opened in 2021), daily from 09.00-19.00, from mid-March to mid-April, depending on the availability of its tulips. Apertura: tutti i giorni dalle 09.00 alle 19.00, da metÓ marzo a metÓ aprile, a seconda della disponibilitÓ dei suoi tulipani. Si paga all'entrata un biglietto di tre euro con cui i visitatori possono raccogliere due tulipani╗ spiegano. Nel giardino incantato sono presenti ben 250 mila tulipani di 180 specie. Located in the Prenestino-Labicano area of east Rome. To enter the tulip park, you purchase an entrance voucher online on their website. The voucher includes 3 tulips that you pick yourself. You can pick as many more as you want at an extra cost.
News stories say this is the first Italian tulip field, one-hectare (2.5 acre), planted by a Dutch couple (Edwin Koeman and Nitsuje Wolaniosto) to recreate the tradition in the Netherlands where you can pick your own tulips. They planted 250000 tulips of 183 different varieties and opened on March 28 and will remain open for three or four weeks, depending on the tulips. There are red, purple and yellow tulips. The current cost is 3 euros for two tulips. Click here for a link to our Facebook page. (UPDATED: March 16, 2021 JBS) (ADDED: April 3, 2017, JBS)
Tulip Picking Tips, and Information
Farms that offer U-pick or pick-your-own tulips are becoming more common. Tulips follow daffodils. So once you see daffodils blooming in your area, expect the tulips about one month later
Once picked, quickly get the stems into water
Get them out of the hot sun after picking to increase shelf life. Cool shade is best.
Re-cut stems while underwater - once you get home. Making a fresh cut, while the cut end is submerged helps the stem to take up water and avoid a vapor lock.