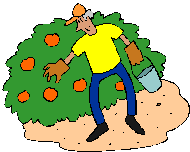 Tulip U-Pick Orchards in Northern Rhode Island in 2023, by county
Below are the U-Pick orchards and farms for tulips that we know of in this area. Not all areas of any state, nor even every state, have tulips orchards that are open to the public. If you know of any others, please tell us using the add a farm form!
Providence County
Wicked Tulips Flower Farm - U-Pick Tulips
90 Brown Ave, Johnston, RI 2919. Phone: 401-400 2806. Email:

[email protected]

. Open: The u-pick field is open 6 days a week; Opening and closing times differ from April to May. Click here for a map and directions.
Wicked Tulips Flower Farm Facebook page. . . We are closed Mondays. Please check the home page for updates; APRIL: Tuesday - Sunday 10am to 6pm; MAY: Tuesday and Thursday 10am to 6pm, Wednesday and Friday 10am to 7:30pm, Saturday amd Sunday 9am to 6pm. No need to bring scissors but do BYOB-bring your own bucket for the ride home. We provide buckets for picking. Simply grasp the stem as close to the ground as possible and pull straight up. This ensures a long stem. If you pull further up, the stem could snap leaving you with a short tulip or worse just the flower. Don't worry if the bulb comes out of the ground with it. You can snap it off at our self serve wrapping station and leave it in a bucket for us to use as our planting stock. Try not to leave your flowers in the sun for too long especially mid-day. Keep them in a bucket of water for the drive home to ensure freshness. We have a water source at the farm. (ADDED: April 3, 2017, JBS)
Tulip Picking Tips, and Information
Farms that offer U-pick or pick-your-own tulips are becoming more common. Tulips follow daffodils. So once you see daffodils blooming in your area, expect the tulips about one month later
Once picked, quickly get the stems into water
Get them out of the hot sun after picking to increase shelf life. Cool shade is best.
Re-cut stems while underwater - once you get home. Making a fresh cut, while the cut end is submerged helps the stem to take up water and avoid a vapor lock.