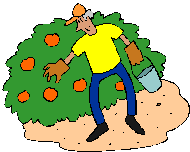 Tulip U-Pick Orchards in Southwest NJ in 2023, by county
Below are the U-Pick orchards and farms for tulips that we know of in this area. Not all areas of any state, nor even every state, have tulips orchards that are open to the public. If you know of any others, please tell us using the add a farm form!
Remember to always check with the farm's own website or Facebook page before you go - or call or email them if they don't have a website or Facebook page. Conditions at the farms and crops can change literally overnight, so if you want to avoid a wasted trip out there - check with the farm directly before you go! If I cannot reach them, I DON'T GO!
PLEASE report closed farms, broken links and incorrect info using the "Report Corrections" form below.
Burlington County
Johnson's Farm - apples, blueberries, corn (sweet), peaches, pumpkins, strawberries, tulips, gift shop, concessions or refreshment stand, restrooms, picnic area, petting zoo, birthday parties, school tours
133 Church Road, Medford, NJ 08055. Phone: 609-654-8643. Email: farmerjohnson@johnsonsfarm.com. Open: Estimated to begin in Mid-April., Monday - Wednesday 8 am to 7 pm Thursday 8 am to 8 pm Friday and Saturday 8 am to 9 pm Sunday 8 am to 8 pm During Christmas Week December 26 to 30 we will be OPEN 10am to 9pm Daily. Click here for current open hours, days and dates. Directions: Route 70 to Hartford Road 1 mile on Left side, next to Lenape High School.Click here for a map and directions. Payment: Cash, Debit cards, Visa, MasterCard, Discover, AmEx. Click here for our Facebook page.

We have planted Acres of Tulips for you to enjoy this Spring. Our Spring Hayride will take you for a ride around the farm to see what is growing and blooming. There will be a tulip field for walking and photos and a separate field for flower picking. Tulips are $2.00 per flower.

Our entire farm, including hayrides is handicap accessible.
All children must be accompanied by an adult!

We also have a roadside market / farm stand with Strawberries; sweet corn; peaches; nectarines; sweet cherries; apples; pumpkins; cantaloupes; popcorn; peanuts We also have Farm-baked pies; pot pies; sandwiches; salads; dips; ice cream; Italian ice; donuts; cookies; candy; quiches; soups;

A visitor writes on June 08, 2020: "We went strawberry picking June 7. The berries were sweet and juicy and they have the place well organized for social distancing"
Blake writes on July 2, 2019: "My parents live just around the corner from Johnson's and stop in here every week; sometimes to pick, sometimes to the farm market. There's always something to do atthe farm!
Blake writes on July 22, 2013: "Just picked there today: they had blueberries, peaches and corn to pick; excellent quality, neatly trimmed fields, but prices were very high: $2.49/lb for blueberries, $1.79/lb for peaches and corn was 48 cents/ear. My kids loved playing in the excellent playground, and water play area (both for a fee), and summer hayrides to the fields (also for a fee), and a small animal viewing/feeding area (also for a fee) "
Blake writes on December 04, 2012: "I went to this farm as a child, many years ago. They're still popular almost all year round!"
Comments from a visitor on October 11, 2010: "As of Oct. 11, 2011, they are out of u-pick apples!! Shame, it's a great farm. Didn't want to go early for apples & be stuck with a spoiled pumpkin. By the way, the only farm I've been to where the pumpkins are not just thrown in a field! Pick them off their vines!! We drive from out of state every year because it's a wonderful farm!!"

Tulip Picking Tips, and Information
Farms that offer U-pick or pick-your-own tulips are becoming more common. Tulips follow daffodils. So once you see daffodils blooming in your area, expect the tulips about one month later
Once picked, quickly get the stems into water
Get them out of the hot sun after picking to increase shelf life. Cool shade is best.
Re-cut stems while underwater - once you get home. Making a fresh cut, while the cut end is submerged helps the stem to take up water and avoid a vapor lock.