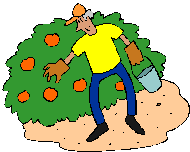 Tulip U-Pick Orchards in Triangle area of North Carolina in 2023, by county
Below are the U-Pick orchards and farms for tulips that we know of in this area. Not all areas of any state, nor even every state, have tulips orchards that are open to the public. If you know of any others, please tell us using the add a farm form!
Remember to always check with the farm's own website or Facebook page before you go - or call or email them if they don't have a website or Facebook page. Conditions at the farms and crops can change literally overnight, so if you want to avoid a wasted trip out there - check with the farm directly before you go! If I cannot reach them, I DON'T GO!
PLEASE report closed farms, broken links and incorrect info using the "Report Corrections" form below.
Orange County
Eno River Farm - blueberries, strawberries, blackberries, pumpkins, Christmas trees, tulips,
2127 St. Marys Road, Hillsborough, NC 27278. Phone: (919)245-8775. Email: info@enoriverfarm.com. Open: Monday-Thursday 9 am to 6 pm Friday-Sunday 9 am to 7 pm . Directions: farm entrance can be found on the corner of Lawrence and St. Mary's, on the top of the hill. You will be greeted by the beautiful scenery of rolling hills, farmed with abundant blueberries, strawberries, blackberries and tulips. From Mid-March to Mid-June, the SPRING season boasts Pick-Your-Own strawberries and blueberries, a vibrant greenhouse selection of ornamental plants, vegetable plugs, and annuals, and an overflowing produce stand with our very own vegetables, honeys, and jams! FALL- from Early September to the end of October- brings with it homegrown mums, pumpkins, and hayrides- both haunted and a little less heart-racing! The last season of the year, WINTER, which stretches from Mid-November to Christmas Eve brings the Holidays to the farm- hot chocolate, poinsettias, and Christmas trees
Tulip Picking Tips, and Information
Farms that offer U-pick or pick-your-own tulips are becoming more common. Tulips follow daffodils. So once you see daffodils blooming in your area, expect the tulips about one month later
Once picked, quickly get the stems into water
Get them out of the hot sun after picking to increase shelf life. Cool shade is best.
Re-cut stems while underwater - once you get home. Making a fresh cut, while the cut end is submerged helps the stem to take up water and avoid a vapor lock.