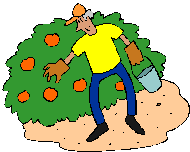 Sunflower U-Pick Orchards in Boston and surrounding counties in Massachusetts in 2023, by county
Below are the U-Pick orchards and farms for sunflowers that we know of in this area. Not all areas of any state, nor even every state, have sunflowers orchards that are open to the public. If you know of any others, please tell us using the add a farm form!
Essex County
Turkey Hill Farm - Blueberries, blackberries and raspberries., sunflowers, Christmas trees
380 Middle Road, Haverhill, MA . Phone: 978-372-9474. Email: turkeyhillfarm@hotmail.com. Open: 8am until 6pm; Blueberries and Raspberries in July and August; Sunflowers from mid July to early September; Christmas trees for you to choose & cut in November & December. Directions: From Route 495 take Exit 52, go 1 mile East on Route 110 East to Middle Road which is on the right. This is a beautiful hilltop farm growing Blueberries & Raspberries for you to pick in July & August. We also grow . Click here for a map and directions.
Turkey Hill Farm Facebook page. . . . Christmas trees for you to choose and cut in November & December. Facebook page. (UPDATED: June 17, 2022, JBS)
Sunflower Picking Tips, and Information
Sunflowers are a mid-to late summer crop. They need warm soil and full sun. In most areas, expect sungflowers to be available starting in June, and sometimes continuing into August. It really depends on when the farmer plants them, the variety and local weather conditions. Farms that offer U-pick or pick-your-own sunflowers are becoming more common.
Once picked, quickly get the stems into water
Get them out of the hot sun after picking to increase shelf life. Cool shade is best.
Re-cut stems while underwater - once you get home. Making a fresh cut, while the cut end is submerged helps the stem to take up water and avoid a vapor lock.