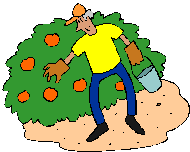 Flower U-Pick Orchards in Boise and Southwestern Idaho in 2023, by county
Below are the U-Pick orchards and farms for flowers that we know of in this area. Not all areas of any state, nor even every state, have flowers orchards that are open to the public. If you know of any others, please tell us using the add a farm form!
Canyon County
Cherry Hill Farms - Minimizes chemical and pesticide use, apples, apricots, nectarines, peaches, beans, pie or tart cherries, corn (sweet), cucumbers, hot peppers, sweet peppers, carving pumpkins, pie pumpkins, summer squash, paste or Roma tomatoes, tomatoes, other vegetables, Other vegetables, sunflowers, zinnias, flowers, herbs or spices, events at your location (call for info)
15228 Chicken Dinner Rd, Caldwell, ID 83605. Phone: (385) 375-7477. Email: chfsocialmedias@gmail.com. Open: From the end of July to the end of October. Directions: Go to the crossroads of Chicken Dinner Road and Apricot Road Follow the signs to the fruit stand. . Click here for a map and directions. Payment: Cash, Check, Debit cards, Visa, MasterCard, Discover, AmEx.
Cherry Hill Farms Facebook page. . Picking updates: Click here for picking updates. We minimize use of pesticides and other chemicals. (UPDATED: June 06, 2022) (ADDED: September 12, 2020)
Owyhee County
Mansisidor Family Farms - sunflowers, pumpkins, gift shop, concessions or refreshment stand
3644 Market Rd, Homedale, ID 83628. Phone: 208-695-3380. Email: mansisidorfamilyfarms@gmail.com. Open: Seasonal Friday 11am to 7pm Saturday 11am to 7pm Sunday 11am to 7pm. Directions: Approximately 3 miles south of Homedale off Highway 95 to E. Market Road and follow the signs. . Click here for a map and directions. Payment: Cash, Debit cards, Visa, MasterCard.
Mansisidor Family Farms Facebook page. . Pumpkin Patch, Corn Maze and Sunflowers are open beginning the Second to last Friday and closing the Last Sunday of October. Christmas at The Barn beginning Black Friday in November through December 20th. Enjoy shopping from a Variety of Local quality artisan and crafted goods while sipping spiced apple cider, tea, or coffee!.
Flower Picking Tips, and Information
Farms that offer U-pick or pick-your-own flowers are becoming more common.
Once picked, quickly get the stems into water
Get them out of the hot sun after picking to increase shelf life. Cool shade is best.
Re-cut stems while underwater - once you get home. Making a fresh cut, while the cut end is submerged helps the stem to take up water and avoid a vapor lock.