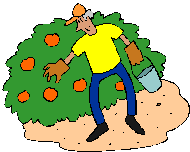 Flower U-Pick Orchards in Eastern Connecticut in 2023, by county
Below are the U-Pick orchards and farms for flowers that we know of in this area. Not all areas of any state, nor even every state, have flowers orchards that are open to the public. If you know of any others, please tell us using the add a farm form!
New London County
Terra Firma Farm (CSA) - Flowers, strawberries, beans, and sugar snap peas
330 Al Harvey Road, Stonington, CT 6378. Phone: 860-535-8171. Email: info@terrafirmafarm.org. Click here for a map and directions.
Terra Firma Farm (CSA) Facebook page. . This is a "CSA", which means you must join ($400 per year in 2007) to be able to pick - you may be able to visit the animals for an admission fee. They harvest most of what's contained within a share, members are encouraged to get their hands dirty, with a variety of "u-pick" items. are just some of the examples of u-pick items that they offer. Terra Firma Farm was created to establish a working farm and educational academy for the communities of Southeastern Connecticut. Terra Firma Farm Facebook page. We hope to provide a unique opportunity for educational, personal, and physical development in order to enrich classroom curriculum, enhance awareness, foster an informed compassion, and evoke the desire to become an agent of change in our troubled and chaotic society. The farm includes Dexter cows; laying hens & their roosters; goats & their kids; a breeding pair of turkeys; miniature donkeys and Tamworth pigs. Aside from the animals we have vegetable, community and children's gardens; and exceptional year-round educational programs. Whether participating in educational programs or volunteer farm days, or simply stopping by, everyone is welcome to take part in the life of Terra Firma Farm and learn the importance of the local agriculture & community.
Windham County
Assawaga Farm - herbs, flowers, farmstand
626 Providence Pike, Putnam, CT 6260. Phone: (347) 693-3492. Email: assawagafarm@gmail.com. Open: They are planning a pick-your-own herb and flower area starting summer 2022. Click here for a map and directions. . Alternate phone: (203) 997-7536. . is a small, diversified vegetable farm specializing in Japanese varieties of vegetables and herbs.
Horse Listeners Orchard - apples, beets, blackberries, blueberries, cucumbers, eggplant, flowers, olallieberries, onions, peaches, plums, pumpkins, raspberries (red), raspberries (Autumn, red), summer squash, winter squash, tomatoes, other vegetables, Fresh eggs
317 Bebbington Rd, Ashford, CT 6278. Phone: (860) 429-5336. Email: matthewcouzens@sbcglobal.net. Open: during store hours. Directions: . Click here for a map and directions. Payment: Cash, Debit cards.
Horse Listeners Orchard Facebook page. . There are plenty of fun times at the Orchard with free train rides, free apple cider donuts, and fresh hot apple cider to quench your thirst after pickin your own apples. Please call to make an appointment for your group to enjoy a walk around the orchard and have lunch overlooking the pond at our picnic tables. (UPDATED: June 22, 2016, JBS)
Comments from a visitor on September 12, 2010: "We LOVE this orchard! Picking apples, blueberries, peaches, visiting the horses, pony rides, hay rides, etc."
Palazzi Orchard - pumpkins, apples, Peaches, vegetables, flowers, raspberries and grapes, hayrides
1393 North Road, East Killingly, CT 6243. Phone: (860) 774-4363. Open: 7 days all Fall, daily 9:30am to 5:30pm. Click here for a map and directions. 40">Palazzi Orchard Bring your family to one of Connecticut's highest hills. Spectacular four state view. 20 varieties of PYO apples. Free weekend hayrides. Peaches in August.
Flower Picking Tips, and Information
Farms that offer U-pick or pick-your-own flowers are becoming more common.
Once picked, quickly get the stems into water
Get them out of the hot sun after picking to increase shelf life. Cool shade is best.
Re-cut stems while underwater - once you get home. Making a fresh cut, while the cut end is submerged helps the stem to take up water and avoid a vapor lock.