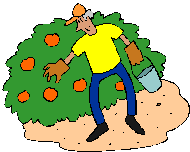 Looking for Find Replacment Parts for Canning Equipment, Mills, Grinders, Blenders, Juicers, Etc. in 2023? Scroll down this page and follow the links. And if you bring home some fruit or vegetables and want to can, freeze, make jam, salsa or pickles, see this page for simple, reliable, illustrated canning, freezing or preserving directions. There are plenty of other related resources, click on the resources dropdown above. If you are having a hard time finding canning lids, I've used these, and they're a great price & ship in 2 days.
If you have questions or feedback, please let me know! There are affiliate links on this page. Read our disclosure policy to learn more.
Find Replacment Parts for Canning Equipment, Mills, Grinders, Blenders, Juicers, Etc.
Ordering Replacement Parts for Pressure Canners, Grinders, Gaskets, etc.
If you have canners, grinders or other canning equipment that has a missing or broken part, this page will help you find it.
If you are looking for manuals for pressure canner, click here for free downloads of many pressure canner's instruction manuals!
Select your brand:
If you are looking for other brands replacement parts, please write me and I will try to help!
For other supplies:
Strainers, pit removers, seed-skin-stem removers, jelly strainers, etc. All types, makes and prices (from $19 to $350)
Steam Juicers
Home Canning Miscellaneous Parts and Supplies -  jar lifters, funnels, jar tongs, replacement parts for canners, canning racks, strawberry hullers, cherry pitters and more? Great prices, wide selection, fast delivery, reliable service
And just for fun, the history of the canning jar
You can read a discussion about why foods should be processed in a canner on this page" "Why do I need a canner?"
For more information, and NO obligation to buy, just click on the links in the boxes on the left!
Illustrated Canning, Freezing, Jam Instructions and Recipes
[ Easy Home Canning Directions] [FAQs - Answers to common questions and problems] [Recommended books about home canning, jam making, drying and preserving!] [Free canning publications to download and print]