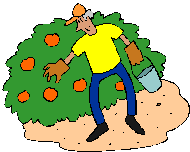 Looking for Presto Pressure Canners Master List of Model Numbers and Replacement Parts in 2022? Scroll down this page and follow the links. And if you bring home some fruit or vegetables and want to can, freeze, make jam, salsa or pickles, see this page for simple, reliable, illustrated canning, freezing or preserving directions. There are plenty of other related resources, click on the resources dropdown above. If you are having a hard time finding canning lids, I've used these, and they're a great price & ship in 2 days.
If you have questions or feedback, please let me know! There are affiliate links on this page. Read our disclosure policy to learn more.
Presto Pressure Canners Master List of Model Numbers and Replacement Parts
Presto Pressure Canners Master List of Replacement Parts
If you have a Presto pressure canners or cooker and are looking for replacement parts for missing or broken parts, this page will help you find it.
If you are looking for manuals for pressure canner, click here for free downloads of Presto and other pressure canner's instruction manuals! We also have a page about pressure canner annual maintenance tips and a pressure canner buyers guide.
For all other pressure canners, see this page.
Presto Pressure Canner Replacement Parts
To find the model number of your Presto pressure canner look for:
a number stamped onto the side of the cooker or canner or
a number etched into the bottom or just underneath the handle.
or a label that will be attached to the top of the cover.
Note: the number 409a may also be stamped on the bottom of the pot, but this is a UL certification number, not a model number
Master List of Replacement Parts for Presto Pressure Canners
Find your model number in the table below. Then click on the part number link!
If you don't see a match for your part here; write me, and I'll help you find it!
. ‡ If replacing the original handles, you will need to purchase both the cover and body handles.
See this page for Old National No 7 pressure canner parts .
Any maintenance required for your PrestoⓇ appliance, other than replacing the parts on this page and normal household care and cleaning, should be performed by Presto's Factory Service Department. Please call their Consumer Service Department at 1-800-877-0441 to discuss the needed maintenance. If unable to resolve the matter, you will be advised to send your PrestoⓇ appliance in for repair to:

PRESTO FACTORY SERVICE DEPARTMENT
Canton Sales and Storage Company
555 Matthews Drive
Canton, MS 39046-0529

For parts or other questions regarding your PrestoⓇ appliance, you should write, call or email to:

CONSUMER SERVICE DEPARTMENT
National Presto Industries, Inc.
3925 North Hastings Way
Eau Claire, WI 54703-2209

Voice Phone: 800-877-0441
Fax Phone: 1-715-839-2242
Other Brands
If you are looking for other brands replacement parts, please write me and I will try to help!
---
For other supplies:
Strainers, pit removers, seed-skin-stem removers, jelly strainers, etc. All types, makes and prices (from $19 to $350)
Steam Juicers
Home Canning Miscellaneous Parts and Supplies - jar lifters, funnels, jar tongs, replacement parts for canners, canning racks, strawberry hullers, cherry pitters and more? Great prices, wide selection, fast delivery, reliable service
And just for fun, the history of the canning jar
You can read a discussion about why foods should be processed in a canner on this page" "Why do I need a canner?"
For more information, and NO obligation to buy, just click on the links in the boxes on the left!
---
Illustrated Canning, Freezing, Jam Instructions and Recipes
[ Easy Home Canning Directions] [FAQs - Answers to common questions and problems] [Recommended books about home canning, jam making, drying and preserving!] [Free canning publications to download and print]