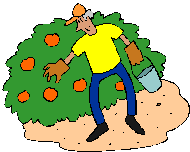 Click here to translate this page to any language.
Looking for a local, pick-your-own farm in Northwest New South Wales, Australia,? Farms are open and safe! Scroll down this page and you will see the U-Pick farms in Northwest New South Wales, Australia,, sorted by county. Those that offer organic or sustainably grown produce are identified by the words "organic" and/or "sustainable" in Green, next to their name (see "What does Organic mean?"). The U-pick crops they offer follow the name of the farm. To search the page for a specific crop, use Ctrl-F (or on an ipad or Mac, use their "search on this page" function) If they have a website, the name will be in blue and underlined; click on it and it will open their website. If you find anything outdated or inaccurate, see the customer and farmer menus (as appropriate) at the top menu bar to submit updates and corrections and help me keep each current!
New! Pricing information - We now have a pricing guide to help you know what the typical prices are for each crop. Let me know when you see price changes! In 2022, you can save money by picking your own and canning your own, but brace yourself for steep price increases, which are affecting EVERYTHING! For quality, taste, nutrition and value, you still can't beat most PYO farms. If need need large quantities for canning, ask if they have "seconds"
If you are having a hard time finding canning lids, I've used these, and they're a great price & ship in 2 days.
New! Road tripping and camping is a great way to have a fun, safe and inexpensive family trip. The national and state parks and monuments are open, and campgrounds usually cost between $10 and $40 per night. September to November is the best camping weather. See our new website Road Tripping and Camping.com for tips, tricks, guides, checklists and info about parks, monuments and other places to visit.
Remember to always check with the farm's own website or Facebook page before you go - or call or email them if they don't have a website or Facebook page. Conditions at the farms and crops can change literally overnight, so if you want to avoid a wasted trip out there - check with the farm directly before you go! And if you know of any farms I missed and want to add a farm, please let me know! I'm making updates for this year as fast as I can - if you find anything out-of-date, wrong or not working - please let me know! This website is supported by purchases you make through the links to products on Amazon. As an Amazon Associate I earn from qualifying purchases. This allows me to continue to maintain the website and make improvements!
What's in season in August 2022, and other timely information:
Notes for August 2022:Spring is here! Strawberries and other berries are coming in! See your area's crop availability calendar for more specific dates of upcoming crops. And see our guide to local fruit and vegetable festivals, such as tomato, corn, and more!
You may noticed the new appearance to the website! Simpler, cleaner and mobile-friendly! I'm rolling it out, page by page over the next 2 months. Everything is still here; such as home canning and freezing directions. You can access it from the drop down menus at the top of the page or the site search. If you have any questions or suggestions, feel free to write me!
Northwest New South Wales, Australia, U-Pick Farms and Orchards in 2022, by county
Click on the resources drop-down above, if you need a county map. If you know of any other PYO farms I've missed, please write me via the Suggest a farm form (or if you own the farm, use the Add My Farm form).
Australia Harvest Calendar / Typical Crop Ripening Dates for Australia
If you want to start your own food business in Australia, at home or otherwise, see this page.
Keep in mind that the wildfires have devastated many farms and orchards. That, along with COVID, means many farms may not be open this year, or have restrictions. Give them your support!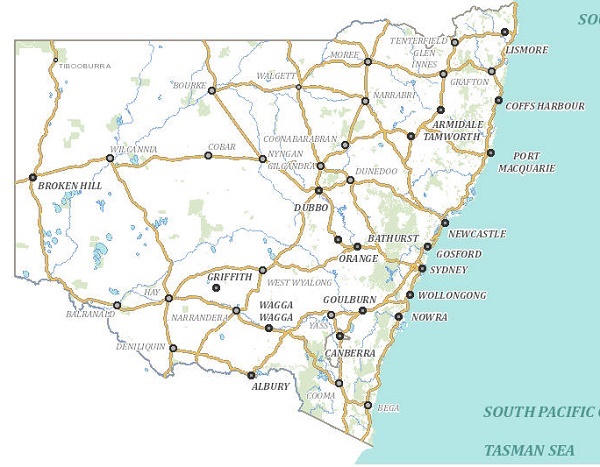 Northwest
Hillside Orchard and Craft Centre - cherries,
The Escort Way, Borenore, near Orange, 6365 2247. Early December -early Jan, cherries, $3.50-$5 (you can also buy picked berries or stone fruit).
Huntley Berry Farm - strawberries, raspberries, currants, youngberries, brambleberries and other berries
Huntley Road, Huntley, NSW, 2800. Phone: (02) 6365 5282. Alternate phone: 0427 252 308. Email:

[email protected]

. Open: Monday to Friday : 9am to 4pm for picking when berries available and for jam sales all year; Weekends: 10am - 4pm from October - April ONLY. Directions: near Orange airport. Huntley Berry Farm is an OCTEC-owned and operated Australian Disability Enterprise, as well as a significant contributor to Orange's reputation for high quality locally grown produce. The farm has long been known for its large variety of berries, which visitors can pick themselves between November and May each year. And now the farm has many other experiences to offer following recent development of its facilities. It's a great place for a picnic or children's birthday party, sitting under the shade of magnificent trees, with extensive grass areas for games and the farm's free ranging chooks foraging nearby. Your picnic fare can be supplemented with berry ice blocks from the shop which also has a wide range of gourmet jams, fruit syrups and vinegars available for sale. Nov-May, strawberries raspberries, currants, youngberries, brambleberries and other berries feijoas. Click here for a link to our Facebook page. (UPDATED: May 15, 2019, JBS)
Koolkuna Berries - Spring and autumn raspberries, strawberries, English gooseberries, currants, blueberries, brambleberries and jostaberries.
Nowendoc Road, Niangala, 6769 2221. Late Nov-May. $10-$15.
Menah Orchard - peaches, apricots, nectarines, plums, olives, pecans, almonds, apples, quinces and pears
Lot 9, Gulgong Road, Mudgee, 6372 1059. December to March, $2.50-$3.50.
Norland Fig Orchard - figs
Bradley Road, Borenore, 6365 2225. Pickers allowed in near the end of the fig season. Call from mid-April to verify picking dates; about $4.50.
Ricardoes Tomatoes and U-Pick Strawberry Farm - strawberries, tomatoes
221 Blackmans Point Road, Port Macquarie, NSW. Phone: 02 6585 0663. Email:

[email protected]

. Open: 7 Days A Week, Farm Gate Sales from 7am to 5pm Mon-Fri, and 8am to 5pm Sat-Sun; the Big Red Cafe from 9am to 3pm; December to February. Directions: Ricardoes Tomatoes & Strawberries is located just ten minutes north of Port Macquarie on the Mid North Coast of NSW; just 10 minutes north of Port Macquarie. Ricardoes offers two acres of state-of-the-art computerised technology controlled greenhouses. Ricardoes produce is high quality and hydroponically grown tomatoes and strawberries free of insects and disease. See, touch, and taste up to 8 different types of tomato at this environmentally friendly farm and pick luscious strawberries from more than 30,000 plants. The Sarks brothers (who own the farm) work hard to offer the best quality fruit and you really will be tasting tomatoes and strawberries the way nature intended. Call in to Ricardoes Tomatoes & Strawberries and experience the pleasure of picking your own plump, luscious strawberries. Ricardoes boast 5 varieties of hydroponic strawberries, with over 30,000 plants growing in their greenhouse, and that is in addition to the 8 varieties of tomatoes they grow. Click here for a link to our Facebook page.
UPDATE for 2021: The farm is hurting from the lockdowns, so if yuou are able; get out there . They've been making all the unpicked strawberries into strawberry jam see this news story about the Sark's strawberry jam.
(UPDATED: October 5, 2020 JBS)

The listings are frequently updated, but often they don't tell us current prices, so the prices unless you see this year's update date.
---
New South Wales and Australian Capital Territory (ACT)
In addition to listings of U Pick farms, I hope the following pages are helpful to you!
Picking Tips!
Simple instructions:
Canning and Freezing
---