Where in Wisconsin to find pick your own farms and orchards for fruit, vegetables, pumpkins and canning & freezing instructions!
This month's notes: April 2014: Spring is just around the corner. Strawberries are here in Florida, Texas and California, next in late March and April for much of the South, then in May for most of the country and June in cooler northern areas. See how easy it is to make strawberry jam or strawberry-rhubarb jam!
Organic farms
are identified in green! See our guide to local
fruit and vegetable festivals!
. Please tell the farms you found them here - and ask them to update their information!!
Subscribe to our: Email alerts; Follow us on Twitter Add this page to your favorites! - Email this page to a friend, or to yourself
---
---
Click on your area:
Organized by area: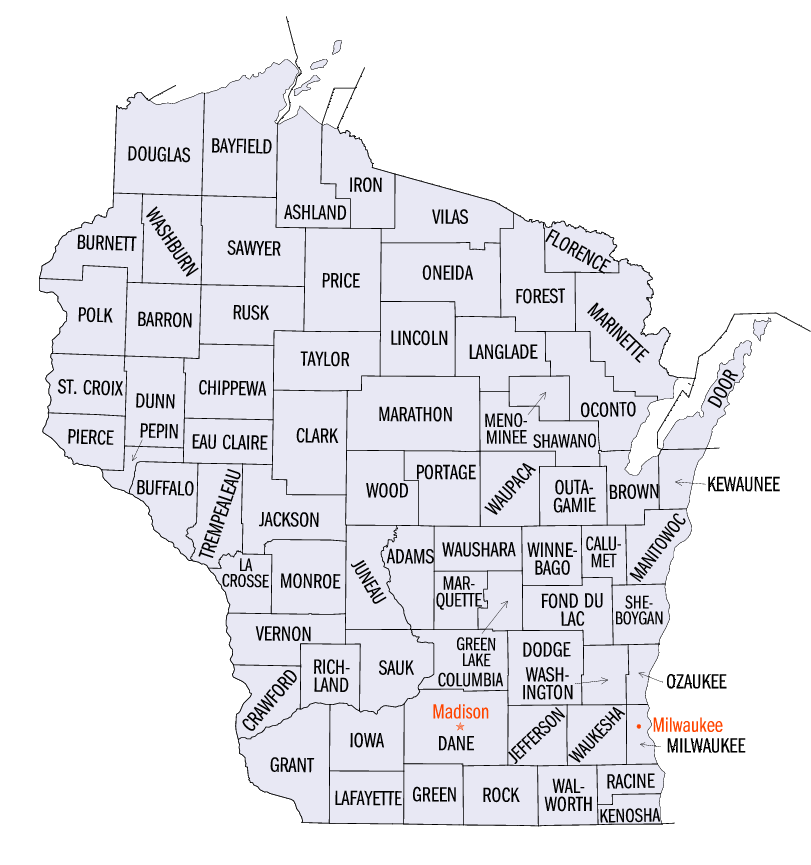 Here are links to Wisconsin's pick-your-own (PYO, U-pick, pick-it-yourself) farms and orchards. I'm always looking for suggestions of more farms and events to add and feedback about any you have visited, so if you encounter any, just click on the preceding link, as appropriate! And if you have a farm and want to add it or correct the information, please click on the link to "add my farm".
Remember to ALWAYS either email, call or click the link to the farm's own website (if they have one) on the morning before you go, to confirm hours, conditions and availability of the specific crops you want!!
And if you want simple instructions how to make jam, how to make applesauce, or how to make apple butter all illustrated in simple steps, just click here.
And if you are looking for farmer's markets in Wisconsin see this page! You can search for food and agricultural products and services from Wisconsin. Businesses listed in the directory must grow, produce or manufacture products in the state of Wisconsin.
Harvest Dates in Southern Wisconsin
Crop
Average Harvest Dates
Asparagus
April
Beans, snap
July 4 - September 8
Beans, lima
August 20 - October. 10
Beets
June 24 - Frost3
Broccoli
June 21 - September 8
Cabbage
June 21 - September 8
Carrots
June 25 - August 10
Cauliflower
June 4 - August 14
Cucumbers
August 1 - Frost
Eggplant
August 10 - Frost
Kohlrabi
June 4 - September 10
Lettuce, leaf
May 25 - Frost
Lettuce, head, romaine
June 24 - Frost
Muskmelon
Aug. 8 - Frost
Onions, storage
July 4 - August 13
Onions, sweet Spanish
July 24 - August 28
Peas, snap
June 4 - July 20
Peas, snow
June 24
Peppers, green
July 19 - Frost
Peppers, jalapeno
Aug. 4 - September 15
Potatoes, red
June 24 - October. 8
Pumpkins
August 18 - Frost
Spinach
May 15 - June 1
Squash, summer
July 4 - Frost
Squash, winter
August 18 - Frost
Sweet corn
June 30 - September 15
Tomatoes
July 25 - Frost
Turnip Greens
May 20 - Frost
Watermelon
August 3 - Frost
1Dates are for southern Wisconsin. Add 7-14 days for northern locations
---
This page was updated on
---
Picking Tips
[General picking tips and a guide to each fruit and vegetable] [How much do I need to pick? (Yields - how much raw makes how much cooked or frozen)] [Selecting the right varieties to pick] [All about apple varieties - which to pick and why!] [Picking tips for Vegetables] [ Strawberry picking tips] [ Blueberries picking tips]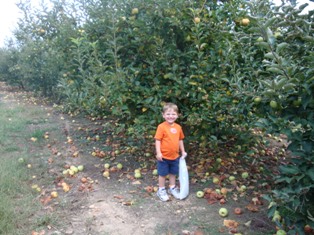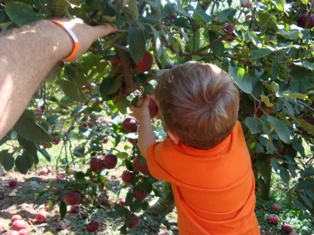 Illustrated Canning, Freezing, Jam Instructions and Recipes
[ All About Home Canning, Freezing and Making Jams, Pickles, Sauces, etc. ] [FAQs - Answers to common questions and problems] [Recommended books about home canning, jam making, drying and preserving!] [Free canning publications to download and print]