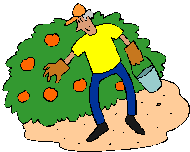 Looking for a local, pick-your-own farm in Northeast New Jersey? Scroll down this page and you will see the U-Pick farms in Northeast New Jersey, sorted by county. Those that offer organic or sustainably grown produce are identified by the words "organic" and/or "sustainable" in Green, next to their name (see "What does Organic mean?"). The U-pick crops they offer follow the name of the farm. To search the page for a specific crop, use Ctrl-F (or on an ipad or Mac, use their "search on this page" function) If they have a website, the name will be in blue and underlined; click on it and it will open their website. Beware of copycat websites (such as the one that starts with "pickit" and the one that ends with ".farms"; they do not update their information, they just steal it from us once in a great while (they are plagiarists operating in Russia and China), so theirs are usually out-of-date -and often copied incorrectly! I put dates to indicate when we last received an update from each farm, and I make updates daily (each farm as their info changes). See the customer and farmer menus at the top menu bar to submit updates and corrections and help me keep each current!
And if you know of any I missed and want to add them or correct the information, please let me know!
For information about safely viewing the solar eclipse and where to get the approved glasses, see this page. Or here to learn about the scam counterfeit solar eclipse glasses.
What's in season in August 2017, and other timely information:
Notes for August 2017: Blueberries and peaches are going still in northern and cooler areas, but are mostly finished in the Deep South. Blackberries, figs, and raspberries are in season now. Tomatoes are going strong, although the crop is way diminished in rainy areas like the southeast. Strawberries are finished, except in the far north, and if the farm planted Day Neutral varieties. Early apples, like Gala, are about to start!
Children's Consignment Sales occur in both the Spring and Fall See our companion website to find a local community or church kid's consignment sale!
Next year, don't miss an Easter Egg Hunt for your children: See our companion website to find a local Easter Egg hunt!
We also have home canning, preserving, drying and freezing directions. You can access recipes and other resources from the drop down menus at the top of the page or the site search. If you have any questions or suggestions, feel free to write me! It is easy to make your own ice cream, even gelato, or low fat or low sugar ice cream - see this page. Also note, there are many copycat website listing U-pick farms now. They have all copied their information form here and usually do not ever update. Since 2002, I've been updating the information every day but Christmas; so if you see anything wrong, please write me!
Northeast New Jersey U-Pick Farms and Orchards, by county
Click on the resources drop-down above, if you need a county map
Passaic County
Farmview Stand - strawberries, pumpkins.
945 Black Oak Ridge Road, Wayne, NJ, 07440. Phone: 973-839-1212. Open: Pick your own strawberries from our strawberry patches mid-late May through mid-late June. Strawberry season may vary due to weather. To ensure they are in season, call or check out our produce availability page. No public restrooms but they do have picnic tables and animals to look at (no petting or feeding allowed). You may pick your own strawberries from our strawberry patches mid-late May through mid-late June. Strawberry season may vary due to weather. To ensure they are in season, call 973-839-1212 or check out our produce availability page. Sign up for our e-mail mailing list to receive updates of what is in season. Farms View offers pick-your-own pumpkins in the fall. Enjoy a hayride to the pumpkin field where they are grown to pick your own pumpkin. If you prefer, you may also select your pumpkins from our yard at the side of the store. Big Mac pumpkins weighing up to 200 lbs are also available. (UPDATED: April 29, 2015, JBS) (UPDATED: May 26, 2014, from their website) (ADDED: July 17, 2008)
A visitor writes: "They take credit cards and host many school pumpkin picking events in the fall. They grow their own corn, lettuce, tomatoes, watermelon, cantaloupe, green beans and squash. They also offer fresh mozzarella, fruit, flowers and jams. Hours vary by season but in spring and summer open 7 days a week. I like it a lot as it is close and their corn, lettuce and fresh basil are fantastic!"
Full Moon Farm

- tomatoes
1195 Washington Valley Rd, Bridgewater, NJ 08807. Phone: (908) 658-3380.
A visitor writes: "He only takes cash, it is a farm stand and green house, crops are organic, and he does sell eggs. The farmer may only be specializing in tomatoes this year. But he is reasonable, and very hospitable. If you ask about other farms and such, he'll give you the answers you need. Last year he had tomatoes (the best around I may add!), squash, pumpkins, onions, red potatoes, plums, honey, peppers, hot peppers, home made hot sauce and jams! He uses reused cardboard boxes adn paper bags, never plastic! He grows all things organic and has been there for many years. It is a farm and he picks the goods. He always carries the boxes and bags to your car...very courteous, from the OLD school. "
Hillsboro Farm - pumpkins, summer squash, and prepicked produce
219 Hillsborough Road, Hillsborough, NJ 08844. Phone: 908-500-0803. Email: devann51@yahoo.com. Directions: From Route 206 in Belle Meade, turn onto Hillsborough Road, 1 mile to farm stand, on left. And for a map to our farm, Click here. Open: July, August, September, October. July through September, open daily from 10 am to 6 pm. October, weekends only from 10 am to 6 pm. Payment: Cash, only. Summer Specials: Roadside Market featuring fresh picked seasonal vegetables. Multiple varieties of sweet corn, tomatoes, squash, hot and sweet peppers, cucumbers, eggplant, melons and peaches. Autumn Specials: Broom Corn, Indian Corn, Gourds, exotic varieties of squash, hay, straw, cornstalks, and chrysanthemums. Apples and cider from local orchard available for purchase. (UPDATED: April 29, 2015, JBS)
Pariso Farm - beans, corn (sweet), cucumbers, eggplant, pumpkins, summer squash, tomatoes, farm animals
404 Skillman Road, Skillman, NJ 08558. Phone: 609-466-0947. Email: parisofarm@gmail.com. Open: PYO will be availble during all open hours of The Farm. Click here for current open hours, days and dates. Picking updates: Click here for picking updates. Directions: From North: Route 206 south, turn right at light onto Route 601 south. Continue for a few miles and turn right into Skillman Road (US Post Office on corner). From the South: Route 206 north. Turn left at light onto Route 518. Continue for a few miles and turn right at light onto Route 601 north. Turn left onto Skillman Road. (US Post Office on corner). From the West: Route 518 east. Turn left at light onto Hollow Road. Go over road level track crossing, and carry on for a mile. Turn left onto Camp Meeting Avenue. We are the third drive on the left after passing Fairview Road. From the East: Route 518 west. Turn right at light onto Route 601 north. Turn left onto Skillman Road. (US Post Office on corner). Go over the railroad bridge (single lane) and we are the second drive on the right. Payment: Cash, only. Click here for our Facebook page. We anticipate opening mid-June. However, please check the website or phone for an exact date. (ADDED: March 21, 2015)
Ripple Hill Farm - Apples
181 Mountain Rd., Basking Ridge, NJ. Phone: (908) 647-1300. Email: ripplehillfarm@gmail.com. Open: September to October, Sundays only, from 12 pm- 4pm. Directions: Rt. 78, exit 33, south on Martinsville Rd. (about 1.25 miles) turn right onto Mountain Rd. (about 1 mile) farm on right. Our apple varieties are McIntosh, McCouns, Gala, Jonalicious, Mitsu, Laura Red, Empire, Golden Delicious, Red Delicious, Winesap, & Granny Smith. We also have already harvested Peaches available each week by e-mail ordering/ pick up. For details contact us via e-mail. Payment: cash, check, WIC & Senior Vouchers accepted. Click here for a link to our Facebook page. Starting in early September, we open to the public for pick-your-own apples as well as a farmstand with fresh, picked-that-morning produce of whatever the farmer has available on Sundays from 12-4pm. See the Apple section below for more details on picking your own. As the peach trees are very delicate, we are unable to offer pick-your-own peaches at this time, although fresh peaches are picked by the farmer every Sunday morning to give you the best tasting fruit available. (UPDATED: May 12, 2015, JBS)(ADDED: April 30, 2015, JBS)
Snyder's Farm - blueberries, broccoli, cucumbers, eggplant, melons, peppers, pumpkins, summer squash, strawberries, tomatoes, other vegetables, Fresh eggs, concessions / refreshment stand, porta-potties, picnic area, face painting, inflatables/bounce house, trike track, pony rides, petting zoo, birthday parties, group reservations
586 South Middlebush Road, Somerset, NJ 08873. Phone: 732-496-0441. Fax: 732-297-1835. Email: info@snyders-farm.com. Open: Please see our website for current hours. Directions: Click here for a map and directions. Payment: Cash, only. Our blueberries and strawberries are pesticide free Check out our website for updates on our annual fall festival During our fall festival we offer a ATM machine for your convenience. Click here for a link to our Facebook page. (ADDED: February 18, 2015)
Sunhaven Farms - Strawberries; sweet peas (June); peppers; green beans; eggplant; tomatoes; plum tomatoes (August); broccoli; cauliflower; garden mums (Sept.)
1018 Orchard Drive, Hillsborough, NJ. Phone: (908) 369-6504. Email: anne_marie_fierst@yahoo.com. Directions: New Center Road to Orchard Drive. (UPDATED: May 26, 2014, from their website)
Comments from a visitor on June 17, 2007: "We went to Sunhaven farms on Friday, and picked strawberries. The strawberries were really good! She had flowers to buy and hothouse tomatoes."
Taida Orchids Inc. - flowers, U-pick and already picked
459 Foothill Road, Bridgewater, NJ 08807. Phone: 908-595-0055. Fax: 908-595-0016. Email: taidaorchidsusa@yahoo.com. Open: Monday to Saturday from 8 am to 4:30 pm. Directions: Click here for a map and directions. Payment: Cash, Check, Debit cards, Visa/MasterCard, Discover, AmEx. (ADDED: March 17, 2011)
Union County
---
---
Local Honey Sources:
Morris County
Alstede Farms - Honey (retail), Clover honey, Wildflower honey, Comb honey, Honey from hives on the farm, Fresh eggs, concessions / refreshment stand, restrooms, picnic area, Inflatables/bounce house, pony rides, farm animals, birthday parties, weddings and wedding parties, school tours, events at your location (call for info)
1 Alstede Farms Lane, Chester, NJ 07930. Phone: 908-879-7189. Email: info@alstedefarms.com. Open: Hours vary according to the season and day; Please call for more information 908 am to 879 am to 7189 or go to our website AlstedeFarms;com. Click here for current open hours, days and dates. Honey updates: Click here for updates. Directions: Click here for a map and directions. Payment: Cash, Check, Debit cards, Visa/MasterCard, Discover, AmEx, WIC Vouchers, SFMNP Vouchers. Click here for our Facebook page. We are also a CSA, which stands for Community Supported Agriculture. The basic idea of CSA farming is a cooperative relationship between the farmer and his customers. Based on an annual commitment to one another, community members provide a pre-season payment to purchase a share of the harvest . The member then receives a weekly box of a wide variety of fresh vegetables and fruit through the growing season, harvested at the peak of ripeness and flavor. We also have Bear Butter, a combination of honey and peanut butter!. (UPDATED: May 23, 2016) (ADDED: March 06, 2013)
Hamilton Farms Greenhouses and Farm Market - Honey (retail), Raw honeys, Turkeys, Fresh eggs
130 Old Denville Road, Boonton Township, NJ 07005. Phone: 973-334-6428. Email: info@hamiltonfarms.com. Open: Monday thru Saturday 9am to 6pm and Sunday 9am to 5pm November hours are Monday thru Sunday 9am to 5pm. Directions: Click here for a map and directions. Payment: Cash, Debit cards, Visa/MasterCard, Discover. Click here for our Facebook page. Wooden train, ship and bus play structures for year round play when patronizing our facility. Farm Fresh free range Turkeys available by special order for Thanksgiving and Christmas. (UPDATED: March 27, 2015)
Stony Hill Farm Market & Gardens - Honey (retail), snacks and refreshment stand, restrooms, picnic area, farm animals, school tours
15 North Road 8 Route 24, Chester, NJ 07930. Phone: 908-879-2908. Alternate Phone: 908-879-2696. Fax: 908-879-5876. Email: stonyhillgardens@gmail.com. Open: 7 days a week from 9 am to 6 from May to December check our website for off season times that is our farm market Greenhouse location 9 am to 6 all year around excluding Christmas, new years, Easter. Directions: Click here for a map and directions. Payment: Cash, Check, Debit cards, Visa/MasterCard, Discover, AmEx, WIC Vouchers, SFMNP Vouchers. (UPDATED: October 13, 2009)
---
Maple Syrup Farms and Sugarworks:
Morris County
Alstede Farms - Fancy maple syrup, Medium maple syrup, Dark amber maple syrup, Honey from hives on the farm, Fresh eggs, concessions / refreshment stand, restrooms, picnic area, Inflatables/bounce house, pony rides, farm animals, birthday parties, weddings and wedding parties, school tours, events at your location (call for info)
1 Alstede Farms Lane, Chester, NJ 07930. Phone: 908-879-7189. Email: info@alstedefarms.com. Open: Hours vary according to the season and day; Please call for more information 908 am to 879 am to 7189 or go to our website AlstedeFarms;com. Click here for current open hours, days and dates. Venue updates: Click here for updates. Directions: Click here for a map and directions. Payment: Cash, Check, Debit cards, Visa/MasterCard, Discover, AmEx, WIC Vouchers, SFMNP Vouchers. . . http://alstedefarms.com/highlands-harvest-csa/what-is-highlands-harvest-csa-club/ A CSA stands for Community Supported Agriculture. The basic idea of CSA farming is a cooperative relationship between the farmer and his customers. Based on an annual commitment to one another, community members provide a pre-season payment to purchase a share of the harvest . The member then receives a weekly box of a wide variety of fresh vegetables and fruit through the growing season, harvested at the peak of ripeness and flavor. The Farm Store also carries homemade ice cream (seasonal flavors); homemade fudge; our own apple cider and award-winning apple cider donuts; homebaked pies; homebaked bread; jams, jellies & preserves; biscuit and pancake mixes; local wine; local poultry and pot pies (Griggstown)and more!. (UPDATED: May 23, 2016) (ADDED: March 06, 2013)
---
Meats, Milk and Eggs:
Morris County
---
Horse Rides and More:
Bergen County
Rohsler's Allendale Nursery & Florist - Boarding stables, Horse riding lessons, equipment & instruction,
100 Franklin Turnpike, Allendale, NJ 07401. Phone: 201-327-3156. Alternate Phone: 201-327-3172. Email: info@rohslers.com. Open: Monday to Saturday, from 8:30 am to 6 pm; Sunday, from 9:00 am to 5 pm. Click here for current open hours, days and dates. Directions: Click here for a map and directions. Hayrides available to the public Saturdays and Sundays from 11 am to 4:30 pm through October 26, 2014, including Columbus Day; group rides available, call for reservations;. Payment: Cash, Check, Debit cards, Visa/MasterCard, Discover, AmEx. Click here for our Facebook page. (ADDED: September 30, 2014)
Morris County
Alstede Farms - Lunches offered, snacks, refreshments and/or concessions, Wedding facilities, Beautiful rural setting, Within an easy drive to an Interstate road, School tours, children welcome, Pets welcome, handicap accessible, meeting room available, Honey from hives on the farm, Fresh eggs, concessions / refreshment stand, restrooms, picnic area, Inflatables/bounce house, pony rides, farm animals, birthday parties, weddings and wedding parties, school tours, events at your location (call for info)
1 Alstede Farms Lane, Chester, NJ 07930. Phone: 908-879-7189. Email: info@alstedefarms.com. Open: Hours vary according to the season and day; Please call for more information 908 am to 879 am to 7189 or go to our website AlstedeFarms;com. Click here for current open hours, days and dates. Activity updates: Click here for updates. Directions: Click here for a map and directions. Payment: Cash, Check, Debit cards, Visa/MasterCard, Discover, AmEx, WIC Vouchers, SFMNP Vouchers. Click here for our Facebook page. http://alstedefarms.com/highlands-harvest-csa/what-is-highlands-harvest-csa-club/ A CSA stands for Community Supported Agriculture. The basic idea of CSA farming is a cooperative relationship between the farmer and his customers. Based on an annual commitment to one another, community members provide a pre-season payment to purchase a share of the harvest . The member then receives a weekly box of a wide variety of fresh vegetables and fruit through the growing season, harvested at the peak of ripeness and flavor. Our Family Fun Activities also include Pony Rides, Hay Wagon Rides, Hay Pyramid and Corn Kingdom (a covered Sandbox with corn kernals.). (UPDATED: May 23, 2016) (ADDED: March 06, 2013)
---
Farm Venues for Weddings, Events, Activities, Parties and Meetings:
Morris County
Alstede Farms - Wedding Ceremony, Wedding Reception, Wedding Rehearsal Dinner, Banquets / Dinners, Birthday parties, Business meetings, Business outings, Corporate events, Conferences, Filming or photo shoots, Classes, lectures or Speakers, School and educational groups, Daycare and preschool groups, Other Private Parties, Catering available, You may bring your own food, Tables and chairs are Provided , Bring your own linens and table silverware, BYO alcohol, B&B nearby, Apple Orchard, Peach/Nectarine, Apricot, etc. Orchard, Vegetables, or bush fruit, Corn maze, Pumpkin patch, dairy cows, sheep, goats, horses, chickens, pigs, other animals, Beautiful rural setting, Microphone, Sound System, Free Onsite Lot parking lot, Within an easy drive to an Interstate road, children welcome, Pets welcome, meeting room available, Honey from hives on the farm, Fresh eggs, concessions / refreshment stand, restrooms, picnic area, Inflatables/bounce house, pony rides, farm animals, birthday parties, weddings and wedding parties, school tours, events at your location (call for info)
1 Alstede Farms Lane, Chester, NJ 07930. Phone: 908-879-7189. Email: info@alstedefarms.com. Open: Hours vary according to the season and day; Please call for more information 908 am to 879 am to 7189 or go to our website AlstedeFarms;com. Click here for current open hours, days and dates. Venue updates: Click here for updates. Directions: Click here for a map and directions. Payment: Cash, Check, Debit cards, Visa/MasterCard, Discover, AmEx, WIC Vouchers, SFMNP Vouchers. Click here for our Facebook page. http://alstedefarms.com/highlands-harvest-csa/what-is-highlands-harvest-csa-club/ A CSA stands for Community Supported Agriculture. The basic idea of CSA farming is a cooperative relationship between the farmer and his customers. Based on an annual commitment to one another, community members provide a pre-season payment to purchase a share of the harvest . The member then receives a weekly box of a wide variety of fresh vegetables and fruit through the growing season, harvested at the peak of ripeness and flavor. (UPDATED: May 23, 2016) (ADDED: March 06, 2013)

Brookhollow's Barnyard

- Birthday parties, School and educational groups, Other Private Parties, Catering available, You may bring your own food, Tables and chairs are Provided , Bring your own linens and table silverware, Pumpkin patch, sheep, goats, horses, chickens, pigs, llamas/alpacas, other animals, Beautiful rural setting, Free Onsite Lot parking lot, children welcome, No pets please, No smoking allowed, porta-potties, picnic area (bring your own food), face painting, petting zoo, farm animals, birthday parties, school tours
425 Powerville Road (pumpkins And Trees) 301 Rockaway Valley Road (Petting Farm and rides), Boonton Township, NJ 07005. Phone: 201 400 4505. Email: tina@brookhollowsbarnyard.com. Open: Tuesday through Sunday 10 to 5. Directions: Click here for a map and directions. Payment: Cash, Visa/MasterCard, AmEx. New this year to Brookhollow: Zombie paintball hayride open 6PM to 10PM Friday and Saturday nights in October!. (UPDATED: October 01, 2015)
Ort Farms - Birthday parties, Business meetings, Filming or photo shoots, School and educational groups, Tables and chairs are Provided, Vegetables, or bush fruit, Corn maze, Pumpkin patch, steers/cattle, sheep, goats, horses, pigs, other animals, Beautiful rural setting, Mountain views, Fresh eggs, concessions / refreshment stand, porta-potties, picnic area, pony rides, petting zoo, farm animals, school tours
25 Bartley Road, Long Valley , NJ 07853. Phone: 908-876-3351. Email: nicole@ortfarmsnj.com. Open: Mid March - December 31st Open Everyday 9 am to 7 pm. Directions: Click here for a map and directions. Payment: Cash, Check, Debit cards, Visa/MasterCard, Discover. Click here for our Facebook page. (ADDED: August 17, 2011)
---
Winery, Brewery and Distillery Tours and Tastings:
---