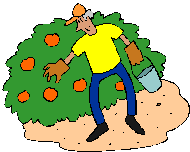 Apple U-Pick Orchards in Delaware in 2023, by county
Below are the U-Pick orchards and farms for apples that we know of in this area. Not all areas of any state, nor even every state, have apples orchards that are open to the public. If you know of any others, please tell us using the add a farm form!
Remember to always check with the farm's own website or Facebook page before you go - or call or email them if they don't have a website or Facebook page. Conditions at the farms and crops can change literally overnight, so if you want to avoid a wasted trip out there - check with the farm directly before you go! If I cannot reach them, I DON'T GO!
PLEASE report closed farms, broken links and incorrect info using the "Report Corrections" form below.
Kent County
Fifer Orchards - strawberries, blueberries, apples, flowers, pumpkins, Pick-your-own apples, pumpkin patch-pick in the field, pumpkin patch- already gathered from the field, corn maze, straw or hay bale maze, child-sized haybale maze, tractor-pulled hay rides, wagon rides, Honey from hives on the farm, Cider mill fresh apple cider made on the premises, and prepicked produce, gift shop, snacks and refreshment stand, restrooms, picnic area, petting zoo, birthday parties, school tours
1919 Allabands Mill Road, Wyoming, DE 19934. Phone: 302-697-2141. Email: fiferorchards@gmail.com. Open: The U-Pick strawberry patch will open in early May (around the 7th) Monday to Saturday (closed on Sundays). Directions: . Click here for a map and directions. Payment: Cash, Check, Visa, MasterCard.
Fifer Orchards Facebook page. . ; blueberries start June 22 from 10am to 4pm Monday through Saturday. Crops are usually available in April, May, June, July, August, September, October, November, December. Facebook page. They also have plenty of pre-picked Fifer strawberries inside Fifer's Farm Store for those that don't want to venture into the patch. The farm's Farm Kitchen building sells lunch and dessert items such as cider donuts, strawberry ice cream, apple cider slushies and homemade strawberry shortcakes.There will also be bulk discounts on pre-picked strawberries by the flat during the peak harvest season. Strawberry flats are a great value for those wanting to freeze strawberries or make jam. Peach Festival held first Saturday in August, draws several thousand people (free peach ice cream given away on this day). Our strawberry festival will be on Saturday, in May from 10 am to 4 pm; see this page for more information. They also have special events on weekends that often include live music, farm animal exhibits, educational presenters, tractor train rides, cooking demonstrations, face painting, food trucks and more.

Reeds Produce

- Uses natural growing practices, apples, broad beans, broccoli, cucumbers, melons, onions, peas, peppers, pumpkins, summer squash, tomatoes, Other fruit or veg,
Seven Hickories Road, Cheswold, DE 19963. Phone: 302-736-6417. Open: 7 Days A Week Monday to Sunday 8 am to 6 pm. Click here for a map and directions. Payment: Cash, only. . Crops are usually available in June, July, August, September, October, November, December. Usually late June to December. We use natural practices, but are not yet certified Organic. we also have Gourds And Indian Corn. Please leave money in coffee can on stand.
New Castle County
Thousand Acre Farm - apples, farm market, farm weddings
260 South Reedy Point Road, Middletown, DE 19709. Phone: 302-893-3510. Email: thousandacrefarm@gmail.com. Open: Starting after Labor Day, the orchard will be open for Pick Your Own Apples. Directions: Located on the waterfront on Thousand Acre Marsh near Port Penn, D Our new, quaint Cider Barn consists of two unique levels: The downstairs waterfront Cider Room and the upstairs Sunset Suite. Click here for a map and directions.
Thousand Acre Farm Facebook page. . Facebook page. Late August/Early September: Jonamac, GalaMid-September: Honeycrisp, Crimson CrispLate September: Golden DeliciousEarly October: ShizukaMid-late October: Goldrush, Pink Lady, Fuji.Tax Free Venue Saving You Thousands!s, an exquisite and rustic location for your Wedding, Barn Party. Large Tent Available For Outdoor Events. . The Cider Room is the perfect space for the groom and groomsmen to prepare and celebrate before the festivities begin. The upstairs Sunset Suite offers couples a luxurious rustic retreat to add onto their wedding package or to stay anytime!
Sussex County
Parsons Farms Produce - strawberries, blueberries, peaches, apples, pumpkins
30381 Armory Rd, Dagsboro, DE 19939. Phone: (302) 732-3336. Email: info@parsonsfarmsproduce.com. Open: see their website for hours, strawberries start in May. Directions: Located in Dagsboro, Delaware; Parsons Farms Produce is a family owned market that prides itself in providing quality produce. Click here for a map and directions.
Parsons Farms Produce Facebook page. . With the "Freshest Produce in Delaware," we offer a unique experience for the whole family with a variety of seasonal u-picks and the famous Goat Mountain. . You Pick Strawberry Patch Will Reopen in May, You Pick Blueberries Will Reopen Mid June; You Pick Peaches Will Reopen July. You Pick Apples Will Reopen August. You Pick Pumpkins Will Reopen September. They have a new high tunnel greenhouse for a U-Pick tomato experience. The high tunnel has many benefits, some of which are: higher and earlier yields, improved fruit quality, and a reduction or elimination of pesticide and fungicide applications. We hope to open U-Pick tomatoes Memorial Day weekend. Facebook page. There is a Country Store with fresh jams, jellies, pickled produce, an Ice Cream Shop. The Ice Cream Shop is new to Parsons Farms and serves Hershey's Ice Cream. Stop by with the family for a cool treat! Enjoy outstanding quality cuts of our grass fed, grain finished beef - skip the supermarket and by the freshest meats from Parsons Farms.
TS Smith & Sons - apples, cherries, figs, nectarines, peaches, pumpkins, strawberries, Turkeys (organic, not-hormone-fed), Honey from hives on the farm, Fresh eggs, gift shop, concessions \\/ refreshment stand, restrooms, picnic area, face painting, inflatables or bounce houses, pony rides, petting zoo
8887 Redden Rd, Bridgeville, DE 19933. Phone: (302)337-8271. Email: tssmithandsons@gmail.com. Open: May and June 2014: Strawberries and Cherries July and August 2013: Peaches and Nectarines September and October: Pumpkins and Apples. Directions: We are conveniently located on US 13 and DE 40 (the Redden Road) in Bridgeville, Delaware. For those coming from the east or west, use DE 404/18 or DE 16 to reach us on US 13. Our farm market is on the southbound side. Look for the red roof on our historic market; it is an old apple packing house! Our seasonal market and you pick stand is on the northbound side of US 13 and DE 40. Call us for directions!. Click here for a map and directions. Payment: Cash, only.
TS Smith & Sons Facebook page. . Alternate Phone: (302)236-3675. . Be sure to verify and see if we are at a farmer's market near you. Ask for us at your favorite area restaurant; chances are, if they are using local produce they are using TS Smith and Sons'!.
Apple Picking Tips, Recipes and Information
Apples ripen from the outside of the tree towards the center, so the apples out the outside of the tree will ripen first. Once they are picked, they stop ripening. Picking apples directly from a tree is easy. Roll the apple upwards off the branch and give a little twist; don't pull straight away from the tree. If two apples are joined together at the top, both will come away at the same time. Don't shake the trees or branches. If the apple you are trying to pick drops, (or others on the tree) go ahead and pick it up. They're perfectly fine! But do wash them before you eat them! More info: How to tell when apples are ripe
Once picked, don't throw the apples into the baskets, place them in gently, or they will bruise and go bad more quickly.
Don't wash apples until just before using to prevent spoilage.
For an explanation of why apple slices turn brown and how to stop it, see this page!
Keep apples cool after picking to increase shelf life. A cool basement is ideal, but the fruit/vegetable drawer of a refrigerator will work, too. A refrigerator is fine for small quantities of apples. Boxed apples need to be kept in a cool, dark spot where they won't freeze. Freezing ruptures all of an apple's cells, turning it into one large bruise overnight. The usual solution is to store apples in a root cellar. But root cellars often have potatoes in them: apples and potatoes should never be stored in the same room because, as they age, potatoes release an otherwise ethylene gas, which makes apples spoil faster. If you can keep the gas away from your apples, they will keep just fine. Just don't store them right next to potatoes.
Prevent contact between apples stored for the winter by wrapping them individually in sheets of newspaper. The easiest way to do this is to unfold a section of newspaper all the way and tear it into quarters. Then stack the wrapped apples . See more here: How to store apples at home
Apples don't improve or "ripen" after being picked - this is an urban myth - see this page for the truth - with references!
Which apple variety is best?
There are tens of thousands of varieties of apples, developed over centuries. They vary in sugar, acoidity, flavors, storing, crispness and many other attributes. See our guides to apple varieties:
Canning apples - fully illustrated, with step-by-step instructions
Recipes, illustrated with step by step instructions
Using fresh apples and miscellaneous