This month's notes: May 2013: The cool weather has delayed blooms and slowed growth by a couple of weeks, but don't miss strawberries: they started in most Southern areas in late April, and in late May up north. Click here for strawberry facts and picking tips, and this page for easy strawberry jam making directions. Blueberries will come in June in most areas. Of course, Florida, southern Texas, and other very warm areas are already picking both crops! See this page for hundreds of easy canning and freezing instructions/recipes, canning equipment guide! Also make your own ice cream - see How to make ice cream and ice cream making equipment and manuals. Then see each state's crop availability calendar for more specific dates of upcoming crops. Organic farms are identified in green! See our guide to local fruit and vegetable festivals!. Please tell the farms you found them here - and ask them to update their information!!
Subscribe to our: Email alerts; Follow us on Twitter or via RSS:

Add this page to your favorites! - Email this page to a friend, or to yourself
---
How to Freeze Potatoes - Easily! With Step-by-step Photos, Recipe, Directions, Ingredients and Costs
How to Freeze Potatoes
Click here for a PDF print version (coming soon)
Your potato harvest is huge. You've filled the root cellar or basement, but you still have more left. No what? Is there room in the freezer? Here's how to do it, complete instructions in easy steps and completely illustrated. And it is much easier than you think!
Directions for Freezing Potatoes
Potatoes
Cool, drain
Seal and freeze.
Ingredients and Equipment
potatoes (see step 1)
A sharp, large serrated knife
A large pot of boiling water
Freezer bags
Recipe and Directions
Step 1 - Choose and wash your potatoes
Select smooth new potatoes directly from the garden. Peel or scrape and wash.
Step 2 - Blanch the potatoes
Water blanch for 3 to 5 minutes, depending on the size.
Blanching (scalding vegetables in boiling water or steam for a short time) is a must for almost all vegetables to be frozen. It stops enzyme actions which can cause loss of flavor, color and texture. Blanching cleanses the surface of dirt and organisms, brightens the color and helps retard loss of vitamins. It also wilts or softens vegetables and makes them easier to pack.

Blanching time is crucial and varies with the vegetable and size. Underblanching stimulates the activity of enzymes and is worse than no blanching. Overblanching causes loss of flavor, color, vitamins and minerals. Use one gallon water per pound of prepared vegetables. Put the vegetable in a blanching basket and lower into vigorously boiling water. Place a lid on the blancher. The water should return to boiling within 1 minute, or you are using too much vegetable for the amount of boiling water. Start counting blanching time as soon as the water returns to a boil. Keep heat high for the time given in the directions for the vegetable you are freezing.
Step 4 - Cool
Let in ice water for 5 to 10 minutes, then drain..
Step 5 - Pack
Pack into containers, leaving 1/2-inch headspace. You can pack it containers, like Ziploc bags or plastic containers, exclude as much air as you can, and freeze it!
Step 6 - Freeze
Seal and freeze.
... or to start making tasty treats.
Freezing keeps potatoes safe to eat almost indefinitely, but the recommended maximum storage time of 12 months is best for taste and quality. The quality of the frozen potatoes is maintained best in a very cold freezer (deep freezer), and one that keeps them frozen completely with no thaw cycles. Excluding any air from inside the bags which leads to freezer burn, by using vacuum-sealed bags, is also important to maintaining quality
---
This page was updated on
---

Don't forget the Ball Blue Book!

Home Canning Kits

Features:


* All the tools you need for hot waterbath canning - in one comprehensive set!
* Complete with 21 1/2 qt. enameled waterbath canner
* Also includes canning rack, funnel, jar lifter, jar wrencher, bubble freer, tongs and lid lifter.
* A Kitchen Krafts exclusive collection.

This is the same type of standard canner that my grandmother used to make everything from applesauce to jams and jellies to tomato and spaghetti sauce. This complete kit includes everything you need and lasts for years: the canner, jar rack, jar grabber tongs, lid lifting wand, a plastic funnel, labels, bubble freer. It's much cheaper than buying the items separately. You'll never need anything else except jars & lids (and the jars are reusable)! There is also s simple kit with just the canner and rack, and a pressure canner, if your want to do vegetables (other than tomatoes). To see more canners, of different styles, makes and prices, click here!


Average Customer Review:
Usually ships in 1-2 business days




Lids, Rings, Jars, mixes, pectin, etc.

Need lids, rings and replacement jars? Or pectin to make jam, spaghetti sauce or salsa mix or pickle mixes? Get them all here, and usually at lower prices than your local store!
---
Picking Tips
[General picking tips and a guide to each fruit and vegetable] [How much do I need to pick? (Yields - how much raw makes how much cooked or frozen)] [Selecting the right varieties to pick] [All about apple varieties - which to pick and why!] [Picking tips for Vegetables] [ Strawberry picking tips] [ Blueberries picking tips]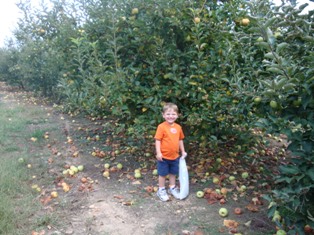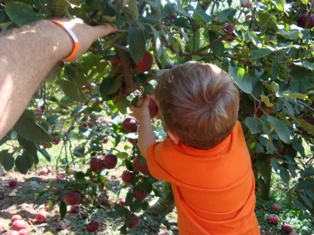 Illustrated Canning, Freezing, Jam Instructions and Recipes
[ All About Home Canning, Freezing and Making Jams, Pickles, Sauces, etc. ] [FAQs - Answers to common questions and problems] [Recommended books about home canning, jam making, drying and preserving!] [Free canning publications to download and print]