Where in Delaware to find pick your own farms and orchards for fruit, vegetables, pumpkins and canning & freezing instructions!
This month's notes: December 2014: Apples are still available! Frosts and freezes have begun, so don't wait . Corn mazes and hayrides are still going in most places through the first week of November. Make your own homemade ice cream including low fat, low sugar and other flavors)) Have fun, eat healthier and better tasting, and save money by picking your own locally grown fruit and vegetables, and then using our easy canning and freezing directions!
Organic farms
are identified in green! See our guide to local
fruit and vegetable festivals!
. Please tell the farms you found them here - and ask them to update their information!!
Subscribe to our:
Email alerts
;
Follow us on Twitter.
Add this page to your favorites!
-
Email this page to a friend, or to yourself
---
I'm always looking for suggestions of more farms and events to add and feedback about any you have visited, so if you encounter any, just click on the preceding link, as appropriate! And if you have a farm and want to add it or correct the information, please click on the link to "add my farm".
---
Remember: ALWAYS call (or follow the link to the farm's own website, if the name is a blue link) to confirm the information before you go! They may close, run out or change events, times, etc. without notifying me!
Kent County
Bobola Farm & Florist - pumpkins, strawberries, gift shop, porta-potties
5268 Forrest Ave, Dover, DE 19904. Phone: 302-492-3367. Email: bobolaflorist@aol.com. Open: Monday to Saturday, from 8am to 5:30pm. Directions: Click here for a map and directions. Payment: Cash, Check, Debit cards, Visa/MasterCard, Discover, AmEx. Click here for our Facebook page. We are also a floral Shop we do Weddings,Annivesary,Birthdays,and Funeral Flowers. We also have 8 greenhouses we grow our own mums, Poins,Annual and Perennials. we also carry smaller shrubs, roses bushes. (UPDATED: November 03, 2011)
Ficner's Farm - Strawberries
1911 Fast Landing Road, Dover, DE 19901. Phone: (302) 674-4677. Open June to Nov. Retail: Sweet corn, tomatoes, squash, pumpkins, cauliflower, cabbage, and broccoli., Available to pick: mid-May through mid-June. (UPDATED: May 27, 2014, from their website)
Fifer Orchards - strawberries, blueberries, apples, flowers, pumpkins, Pick-your-own apples, pumpkin patch-pick in the field, pumpkin patch- already gathered from the field, corn maze, straw or hay bale maze, child-sized haybale maze, tractor-pulled hay rides, wagon rides, Honey from hives on the farm, Cider mill (fresh apple cider made on the premises), and prepicked produce, gift shop, snacks and refreshment stand, restrooms, picnic area, petting zoo, birthday parties, school tours
1919 Allabands Mill Road, Wyoming, DE 19934. Phone: 302-697-2141. Email: michael@fiferorchards.com. Open: The U-Pick strawberry patch will open on Wednesday, May 29.; blueberries start June 22 from 10am to 4pm Monday through Saturday. Directions: And for a map to our farm, click here. Crops are usually available in April, May, June, July, August, September, October, November, December. Payment: Cash, Check, Visa/MasterCard. Peach Festival held first Saturday in August, draws several thousand people (free peach ice cream given away on this day). (UPDATED: May 26, 2013, from their website)
Home Grown Produce - Strawberries
435 Nault Road, Dover, DE 19904. Phone: ???. Email: ???. Open: In Season, 6 days a week; This came from a Eelaware government list, so I cannot vouch for its accuracy; Also has already harvested Beans-lima, Bedding plants, Broccoli, Cabbage, Cantaloupes, Cauliflower, Corn, Cucumbers, Greenhouse, Hanging baskets, Herbs, Honey, Peppers, Potatoes, Pumpkins, Squash, Strawberries, Sweet potatoes, Tomatoes, Turnips, Watermelon. (ADDED: May 27, 2014, JBS)
Loblolly Acres - strawberries, pumpkins, gift shop, porta-potties, restrooms, picnic area, petting zoo, farm animals, birthday parties, weddings and wedding parties, school tours
3893 Turkey Point Road, Woodside, DE 19980. Phone: (302) 284-9255. Open: 9am to 5pm seven days a week from March 1st until December 25th. Directions: From Route 13, go west on Walnut Shade Road to railroad tracks in town of Woodside. Before tracks, turn left going south along tracks on Turkey Point Road, go 1 mi. to first farm on right. Click here for a map and directions. First weekend in December is the Christmas Extravaganza and Annual Open house. Payment: Cash, Check, Debit cards, Visa/MasterCard.(UPDATED: May 27, 2014, from their website) (UPDATED: November 12, 2011)
Mums by Nancy - Mums
2670 Sandy Bend Road, Wyoming, DE 19934. Phone: (302) 492-8099. Open Aug-Oct, daily, dawn-dusk.

Reeds Produce

- Uses natural growing practices, apples, broad beans, broccoli, cucumbers, melons, onions, peas, peppers, pumpkins, summer squash, tomatoes, Other fruit or veg,
Seven Hickories Road, Cheswold, DE 19963. Phone: 302-736-6417. And for a map to our farm, click here. Crops are usually available in June, July, August, September, October, November, December. Open: 7 Days A Week Monday to Sunday 8:00am to 6:00pm. Usually late June to December. We use natural practices, but are not yet certified Organic. Payment: Cash, only. we also have Gourds And Indian Corn. Please leave money in coffee can on stand. (UPDATED: May 27, 2014, from their website)
Roseland Estate Raspberry Chemical Free Vineyard - Raspberries
2312 Bayside Dr., Dover, DE 19901. Phone: (302) 734-5277. Open: June 15 to July 1. And we also offer already harvested Apples, blackberries, herbs, jams, jellies, pears, plums, raspberries, comfort pillows, comfort bears, green tea. (ADDED: May 27, 2014, JBS)
Robbins Paradise - pumpkins, strawberries, prepicked produce, farm market
4025 Paradise Alley Road, Harrington, DE 19952. Phone: 302-242-5397. Fax: 302-335-5566. Email: robbinsparadise@aol.com. Directions: From Route 13 south, turn left on to Paradise Alley Road, south of Felton. Proceed to 4 way stop. Cross directly over Killen's Pond Road Farm 1/3 mile on the left. Look for flags at the farm stand. From Route 13 North, turn right on to Paradise Alley Road, north of Harrington. Proceed to 4 way stop. Cross directly over Killen's Pond Road Farm 1/3 mile on the left. Look for flags at the farm stand. And for a map to our farm, click here. Crops are usually available in May, June, September, October, November. Open: During season 7:30 am to 7:30 pm. Payment: Cash, only. Large variety of farm fresh products including fruits, vegetables, and eggs.(UPDATED: May 27, 2014, from their website) (ADDED: January 25, 2009)
Shiloh Lea Blueberry Farm - Blueberries,
3716 Mahan Corner Road, Marydel, DE 19964. Phone: 302-492-3789. Email: n/a. Open: June/July, morning and afternoon hours.. Directions: Call for directions. Payment: Cash, only. (Suggested by a visitor, ADDED: June 29, 2011)
Comments from a visitor on June 29, 2011: "Very friendly, helpful family. A fun place for parents with kids to pick blueberries together."
T. A. Farms - Strawberries
4664 Mudmill Road, Wyoming, DE 19934. Phone: (302) 492-3030. Open: call t be sure they are still offering U-pick; Strawberries, May 10-Jun 1, 7am-7pm; fall crops, August 15-Dec 31, 7am-7pm. Retail: Strawberries, bedding plants, hanging baskets, vegetable plants, pumpkins, 30,000 field-grown mums, hay, straw, fresh-dressed holiday turkeys. Available to pick: (mid-May through mid-June) . (UPDATED: May 27, 2014, from their website)
U-Pick Strawberries - strawberries,
4693 Kenton Rd, Dover, DE 19904. Phone: 302-423-7035. Open: last week in May to mid - June; call for hours, days and availability. Directions: Click here for a map and directions. Payment: Cash, only. (UPDATED: May 27, 2014, from their website) (UPDATED: June 07, 2013)
New Castle County
Sussex County
2Blu Organic Blueberries at FarmBlu -

Registered naturally grown

, blueberries, Honey from hives on the farm, Fresh eggs, U-pick and already picked, farm market, porta-potties, picnic area (bring your own food), farm animals
24407 Blueberry Lane, Frankford, DE 19945. Phone: 302-519-8975. Alternate Phone: 302-7527467. Email: 2BluOrganics@gmail.com. Open: Open 7 Days - A - Week; Starting June 1st Ending July 28; ~ Call for Blueberry Availability if inquiring early in the season; Season ends July 28; Hours of operation: 7am to 5pm; Note: best times to pick are before noon because of the heat; Please bring sunscreen, bug spray and dress accordingly; Buckets are provided for berry picking. Click here for current open hours, days and dates. Picking updates: Click here for picking updates. Directions: From beach areas: Route 113 Dagsboro (royal farms) across highway to - Nine Ft Road Travel Nine Ft Road 4 miles. Turn left down Raspberry Road then right at the stop sign to Blueberry Lane Farm is on the right (24407). With black fences, flags and a colorful berry stand!. June 1~July 28. We are registered naturally grown for all crops. Payment: Cash, Check, Debit cards, Visa/MasterCard, Discover, AmEx. Click here for our Facebook page. (UPDATED: May 14, 2014) (Suggested by a visitor, ADDED: May 27, 2013)
Bennett Orchards - nectarines, peaches, blueberries
30993 Armory Road, Frankford, DE 19945. Phone: 302-732-3358. Email: benorchomar@mchsi.com. Directions: Check our website for directions and a map. And for a Mapquest map to our farm, Click here. Open: whenever we have peaches or blueberries to pick, we are open from 7:30 am to 5 pm. Always call to find out if we are open to avoid disappointment. Payment: Cash, Check. Peaches are on the trees should be ripe in late June or July. We are expecting our first small blueberry harvest in 2013 as well. We hope to be open for pick-your-own for a limited number of days starting in mid June. (UPDATED: May 27, 2013, from their website)
Blueberry Lane Berry Farm - Apples, nectarines, peaches and pears
Rd 3 Box 244 Blueberry Lane, Frankford, DE 19945. Phone: (302) 245-5577. Open: 7am-7pm during blueberry season; 8am-6pm remainder of the season. Call for
exact dates and times.
Broadcreek Strawberries - strawberries
8523 Bethel Road, Seaford, DE. Phone: 302-875-3872. Open: May to early June for strawberries; early July to mid-September for watermelons and cantaloupes, daily 8 am to dusk. (ADDED: May 12, 2010, from visitor)
Donnie's Market - strawberries
14036 Seashore Highway, Greenwood, DE. Phone: 302-349-5446. Open: April to November, from 8 am to 8 pm. (ADDED: May 12, 2010, from visitor)
Handley's U-Pick - Strawberries and Peas.
6094 Epthworth Church Rd, Bridgeville, DE 19933. Open: May to September. We have already harvested Beans-lima, Beans-snap, Cucumbers, Peas, Peppers, Squash, Strawberries, and Tomatoes. (ADDED: May 27, 2014, JBS)
The Hen House - strawberries, U-pick and already picked, farm market, gift shop, events at your location (call for info)
11465 Sycamore Road, Laurel, DE 19956. Phone: 302-875-6922. Email: thh@dmv.com. Open: January 1 thru Mid - May - Tuesday thru Saturday, 10am to 5:30pm Mid - May thru December 31 pm to Monday thru Saturday, 10am to 5:30pm, Sunday 12 noon to 4pm. Directions: US 13 Laurel, Delaware. Turn east at stop light onto the Sycamore Road. We about 1/2 mile east, on the left. Click here for a map and directions. Strawberry harvest begins Mid-May and lasts about 4 weeks; Check our website for exact start date. Payment: Cash, Check, Debit cards, Visa/MasterCard, Discover. Strawberry Festival - Third Saturday each May - Classic Car Show, our famous homemade Strawberry Ice Cream, while it lasts, and much more. Fun On The Farm Day - Third Saturday each September - Antique Tractor Show, Pony Rides, Hay Rides and more. (UPDATED: May 27, 2014, from their website) (UPDATED: May 27, 2013, from their website) (UPDATED: April 22, 2011) (ADDED: May 12, 2010, from visitor)
Isaacs' Family Farm - Strawberries, raspberries, mums, peppers, tomatoes, cucumbers, beans-snap, beans-lima, collards, turnip greens, wintercress, broccoli, cabbage, peas, cauliflower, and blackeye peas.
22010 DuPont Blvd, Georgetown, DE 19947. Phone: (302) 856-7245. Open: Call for availability, March 1 to December 31 from 9am-8pm. We also have already harvested apples, asparagus, beans-lima, beans-snap, bedding plants, blackberries, blueberries, broccoli, cabbage, cantaloupes, carrots, cauliflower, Christmas items, Christmas trees, cider, corn, cucumbers, garden center, greenhouse, hanging baskets, herbs, honey, Indian corn, mums, nectarines, onions, peaches, peas, peppers, plums, poinsettias, potatoes, pumpkins, raspberries, squash, strawberries, sweet potatoes, tomatoes, turnips, and watermelons. (ADDED: May 27, 2014, JBS)
Jeff's Greenhouses (H&H Brand Farms) - strawberries
Main Street, Box 5, Bethel, DE. Phone: 302-276-3420. Open: Year-round, Monday to Saturday from 8 am to 5 pm. (ADDED: May 12, 2010, from visitor)
Lit Et Cheval Farm - Blueberries
24407 Blueberry Lane, Frankford, DE 19945. Phone: (302) 238-7001. Open: June to August. We have blueberries, Equestrian Bed and Breakfast; Stay with us and stable your horse on premise. (ADDED: May 27, 2014, JBS)
Magee Farms - strawberries
Rd.1. Box 80 five miles west of Fenwick island, Selbyville, DE 19975. Phone: (302) 436-5589. Fax: 302-436-9842. Email: mageefarms@msn.com. Directions: 5 miles west of Fenwick island Click here for a map to general area of our farm. Our hours are: all week 8 am to 4 pm.
Comments from a visitor on July 10, 2009: "Visited there in June w/ two small children - was lots of fun. There is a roadside stand where you can buy just picked strawberries or I saw some small plants/flowers for sale as well. They have containers if you need them."
Mr. Pepper's Pumpkin Patch - pumpkins, winter squash, prepicked produce, gift shop, snacks and refreshment stand, restrooms, picnic area, school tours
13500 Laurel Road, Laurel, DE 19956. Phone: 302-245-8616. Open: Monday thru Saturday from 10AM to Dark; Sunday from Noon to Dark; from Mid September through October 31. Directions: Three miles east of Laurel, DE on Route 24. And for a map to our farm, click here. Crops are usually available in September, October. Payment: Cash, Check. Winter Squash, Gourds, Corn Shocks, and Straw, and when available Mums, Sweet Potatoes, and Local Honey. (UPDATED: February 17, 2009) (UPDATED: May 27, 2013, from their website)
Southfork Farms - turnip greens, mustard, rape, kale
8342 Sharptown Road, Laurel, DE 19956. Phone: 302-875-8017. Email: NLDickerson5977@aol.com. Directions: From Rt. 13, take Rt. 24 west, 3 mi. west of Laurel Airport, on the left. Open: April-October. Also, the following pre-picked: Apples, lima beans, snap beans, cantaloupes, corn, cucumbers, greenhouse, Indian corn, mums, peaches, peppers, potatoes, pumpkins, squash, sweet potatoes, tomatoes, turnips, watermelons, cantaloupe plants. Other: wholesale watermelons, and cantaloupe plants.

Sykes Farms Inc.

- strawberries,
11219 Nancy Street, Lincoln, DE 19960. Phone: 302-422-6041. Alternate Phone: 302-381-6076. Email: nancysykes610@yahoo.com. Open: Mid May until last strawberry is picked, open 9:00 am till dusk. Directions: Heading south on Route 1, just north of Milton and Waples Pond, turn right onto Sylvan acre road and follow the strawberry signs. It's about three miles off Route 1. Click here for a map and directions. Strawberries: Mid May until last strawberry is picked, open 9:00 am until dusk. Payment: Cash, only. (ADDED: May 12, 2009)
TS Smith & Sons - apples, cherries, figs, nectarines, peaches, pumpkins, strawberries, Turkeys (organic, not-hormone-fed), Honey from hives on the farm, Fresh eggs, gift shop, concessions / refreshment stand, restrooms, picnic area, face painting, Inflatables/bounce house, pony rides, petting zoo
8887 Redden Rd, Bridgeville, DE 19933. Phone: (302)337-8271. Alternate Phone: (302)236-3675. Email: tssmithandsons@gmail.com. Open: May and June 2014: Strawberries and Cherries July and August 2013: Peaches and Nectarines September and October: Pumpkins and Apples. Click here for current open hours, days and dates. Directions: We are conveniently located on US 13 and DE 40 (the Redden Road) in Bridgeville, Delaware. For those coming from the east or west, use DE 404/18 or DE 16 to reach us on US 13. Our farm market is on the southbound side. Look for the red roof on our historic market; it is an old apple packing house! Our seasonal market and you pick stand is on the northbound side of US 13 and DE 40. Call us for directions!.Click here for a map and directions. Payment: Cash, only. Click here for our Facebook page. Be sure to check and see if we are at a farmer's market near you. Ask for us at your favorite area restaurant; chances are, if they are using local produce they are using TS Smith and Sons'!. (UPDATED: July 15, 2013)
West Produce & Orchards - Strawberries
28078 Broadkill Rd., Milton, DE 19968. Phone: (302) 684-3085. Open: May to Sept from 9am-6pm. Offerings: Asparagus, baked goods, lima beans, cantaloupes, corn,
cucumbers, cut flowers, herbs, jams, jellies, nectarines, onions, peaches, peas, peppers, plums, potatoes, squash, strawberries, tomatoes, and watermelons.(ADDED: May 27, 2014, JBS)
Yuletide Farm - Blueberries, Christmas Trees
5282 Yuletide Lane, Milford, DE 19963. Phone: (302) 422-2234. Open: Monday to Saturday from 8am-11am. (ADDED: May 27, 2014, JBS)
---
Current weather - click for forecast, or enter a zip code for a different location: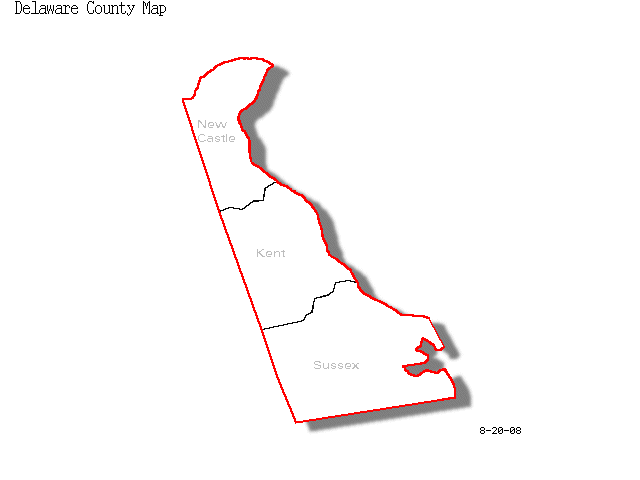 ---
Kent County
Adam and E's Garden of Eatin" - Farm stand / farm market on a farm, Farmers market (multiple stalls or vendors), Wide variety of seasonal, locally grown fruits and vegetables, all produce is sustainably grown, Uncovered outdoor market, apples, beans, beets, blackberries, blueberries, broad beans, broccoli, carrots, cherries, corn (sweet), cucumbers, eggplant, herbs/spices, lavender, peppers, pumpkins, raspberries (red), summer squash, tomatoes, other vegetables,
95 Ringside Drive, Dover, DE 19904. Phone: 302-270-3869. Email: erikaparadee@gmail.com. Open: April - Oct 9am to 5pm Monday to Sat. Directions: Rt 42 Weat, Right on Route 15 North, bear left at Mt. Friendship Rd(Rt. 15N). First immediate left on Grey Fox Lane(Becher's Brook subdivision), follow past Gambler's Choice, then first drive on right(brick mailbox, gated entrance. Click here for a map and directions. Payment: Cash, only. Call or email us to set up a time to come pick up your order and you can also visit us at the Smyrna Farmer's Market starting Sat. June 15th, 2012, 8-12!. (ADDED: June 06, 2012)

John's Produce

- Wide variety of seasonal, locally grown fruits and vegetables, Covered outdoor market, blackberries, blueberries, corn (sweet), cucumbers, grapes, melons, nectarines, peaches, peppers, pumpkins, summer squash, strawberries, tomatoes, other vegetables, Other fruit or veg,
4693 Kenton Road, Dover, DE 19904. Phone: 302-678-9944. Open: June to November Mon to Friday 9 to 5 Sat and Sunday 10 to 4. Directions: Click here for a map and directions. Payment: Cash, Check. gourds, Indian corn, mums. (ADDED: April 08, 2010)
New Castle County
Berry Good Farm -

Uses natural growing practices

, Roadside stand, all produce is sustainably grown, Uncovered outdoor market, blackberries,
7637 Lancaster Pike, Hockessin, DE 19707. Phone: 302-635-0770. Open: See our website for current hours. Click here for current open hours, days and dates. Directions: Rt. 41 just south of the DE/PA line, opposite the "Welcome to Delaware" sign as you come from PA. Heading toward PA on Route 41, we are the second driveway on the right after Wellington Plaza. Click here for a map and directions. We use natural practices, but are not seeking organic certification. Payment: Cash, Visa/MasterCard, Discover. Click here for our Facebook page. (ADDED: July 23, 2014)
Filasky's - Farm stand / farm market on a farm, Wide variety of seasonal fruits and vegetables, Wide variety of seasonal, locally grown fruits and vegetables, some produce is certified organically grown, Indoor market, Baked goods, Preserves, jams, jellies, Crafts, artistic products, etc,
1343 Bunker Hill Rd, Middletown, DE 19709. Phone: 302-378-2754. Open: Monday to Saturday~7am to 7pm Sunday~7am to 6pm. Directions: Click here for a map and directions. Payment: Cash, Debit cards, Visa/MasterCard, Discover. (ADDED: May 05, 2013)
Sussex County
Orchard Point Farmers Market - Farmers market (multiple stalls or vendors), Wide variety of seasonal, locally grown fruits and vegetables, some produce is certified organically grown, some produce is sustainably grown, some produce is grown using IPM (integrated pest management), Uncovered outdoor market, Fresh local eggs, Baked goods, Preserves, jams, jellies, concessions / refreshment stand, porta-potties, picnic area
Us 13 And De 40 PO BOX 733, Bridgeville, DE 19933. Phone: (302)337-8271. Open: Every Sunday afternoon from June 24, 2012 through November 4, 2012; Orchard Point will operate from 2pm to 6pm in the months of June, July, August, and September; It will run from 2pm to 5pm in October and November. Directions: The intersection of US 13 north and DE 40 (Redden Rd) in Bridgeville, DE. Heading north on US 13, it is at the traffic light just north of 404 and just south of 404 alternate. Click here for a map and directions. Payment: Cash, only. Click here for our Facebook page. Every vendor at this market is from Sussex County, Delaware. No more guessing about how to buy the most local products available. Come meet the producers and growers, pick your own produce and flowers, hear Sussex performers, meet Sussex artists, and learn more about nonprofits in our community! We also have wagon rides!. (ADDED: June 19, 2012)
TS Smith & Sons - Farm stand / farm market on a farm, Wide variety of seasonal fruits and vegetables, Wide variety of seasonal, locally grown fruits and vegetables, some produce is certified organically grown, some produce is sustainably grown, some produce is grown using IPM (integrated pest management), all produce is sustainably grown, Uncovered outdoor market, apples, asparagus, beets, blackberries, broad beans, broccoli, carrots, cherries, corn (sweet), cucumbers, eggplant, figs, grapefruit, nectarines, pears, peaches, persimmons, plums, pumpkins, rhubarb, summer squash, winter squash, strawberries, tomatoes, Turkeys (organic, not-hormone-fed), Honey from hives on the farm, Fresh eggs, gift shop, concessions / refreshment stand, restrooms, picnic area, face painting, Inflatables/bounce house, pony rides, petting zoo
8887 Redden Rd, Bridgeville, DE 19933. Phone: (302)337-8271. Alternate Phone: (302)236-3675. Email: tssmithandsons@gmail.com. Open: Monday through Saturday 8 am to 5 Sunday 10 am to 3. Click here for current open hours, days and dates. Directions: Click here for a map and directions. Payment: Cash, only. Click here for our Facebook page. (ADDED: July 07, 2013)
---
Local Honey Sources:
Kent County
Loblolly Acres - Honey (retail), Blueberry honey, Clover honey, Wildflower honey, Other honey products, gift shop, porta-potties, restrooms, picnic area, petting zoo, farm animals, birthday parties, weddings and wedding parties, school tours
3893 Turkey Point Road, Woodside, DE 19980. Phone: (302) 284-9255. Open: 9am to 5pm seven days a week from March 1st until December 25th. Directions: From Route 13, go west on Walnut Shade Road to railroad tracks in town of Woodside. Before tracks, turn left going south along tracks on Turkey Point Road, go 1 mi. to first farm on right. Click here for a map and directions. First weekend in December is the Christmas Extravaganza and Annual Open house. Payment: Cash, Check, Debit cards, Visa/MasterCard. Local bee pollen, honey sticks, jars of honey, honey candles, and honey soaps. (UPDATED: November 12, 2011)
New Castle County
Filasky's - Honey (retail), Comb honey,
1343 Bunker Hill Rd, Middletown, DE 19709. Phone: 302-378-2754. Open: Monday to Saturday~7am to 7pm Sunday~7am to 6pm. Directions: Click here for a map and directions. Payment: Cash, Debit cards, Visa/MasterCard, Discover. (ADDED: May 05, 2013)
Sussex County
TS Smith & Sons - Honey (retail), Turkeys (organic, not-hormone-fed), Honey from hives on the farm, Fresh eggs, gift shop, concessions / refreshment stand, restrooms, picnic area, face painting, Inflatables/bounce house, pony rides, petting zoo
8887 Redden Rd, Bridgeville, DE 19933. Phone: (302)337-8271. Alternate Phone: (302)236-3675. Email: tssmithandsons@gmail.com. Open: At our farm market and seasonal stand on the corner of US 13 north and Redden Rd. Click here for current open hours, days and dates. Directions: Click here for a map and directions. Payment: Cash, only. Click here for our Facebook page. (UPDATED: July 07, 2013)
---
Farm Venues for Events, Activities, Parties and Meetings:
Kent County
Loblolly Acres - Lighting, Wedding Ceremony, Birthday parties, Filming or photo shoots, School and educational groups, Daycare and preschool groups, You may bring your own food, Tables and chairs are Provided, Bring your own linens and table silverware, BYO alcohol, Servers Must Be Licensed for alcohol, Corn maze, Pumpkin patch, sheep, goats, horses, chickens, pigs, other animals, Beautiful rural setting, Hiking trails, Free Onsite Lot parking lot, Within an easy drive to an Interstate road, Bride and groom dressing areas available, children welcome, No pets please, No smoking allowed, handicap accessible, gift shop, porta-potties, restrooms, picnic area, petting zoo, farm animals, birthday parties, weddings and wedding parties, school tours
3893 Turkey Point Road, Woodside, DE 19980. Phone: (302) 284-9255. Open: 9am to 5pm seven days a week from March 1st until December 25th. Directions: From Route 13, go west on Walnut Shade Road to railroad tracks in town of Woodside. Before tracks, turn left going south along tracks on Turkey Point Road, go 1 mi. to first farm on right. Click here for a map and directions. First weekend in December is the Christmas Extravaganza and Annual Open house. Payment: Cash, Check, Debit cards, Visa/MasterCard. Loblolly Acres is your family farm for fun. In the fall we offer a great array of fun: Scenic hayride tour of the farm Horse drawn carriage rides A petting zoo with adorable and unique furry friends, including a hedgehog and Ruddy the pot belly pig Straw maze Fun play area Face painting Corn pit Big slide! A beautiful PUMPKIN PATCH Straw bales for sale Corn stalks Mums Gift shop Wonderful café with homemade soups and chili Birthday parties School tours Great fall decorations Bonfires Tag your Christmas tree and get 10% off your tree purchase In the wonderful Christmas season, we offer: Visit Santa on the weekends Scenic hayride tour of the farm Horse drawn carriage rides A petting zoo with adorable with unique furry friends, including a hedgehog and Ruddy, the pot belly pig Straw maze Fun play area Face painting Corn pit Big slide! Gift shop A cute café with homemade soups and chili Birthday parties School tours There is so much family fun to do at Loblolly Acres! We are always adding fun demonstrations for your family, so check our Facebook and Twitter to find out what fun event is happening on the farm. Our school tours are educational and we can make them fit your curriculum. We have fall, winter, and spring themed farm tours that make learning fun. They can include a petting zoo with the pig and a hedgehog, hayride tour of the farm, tree education demonstration, story time with a special on local wildlife animals, a big slide, fun play area, straw maze, kick ball, planting a plant, Santa, craft time, snack, and more. We are always updating and bettering our educational school tours to fit your needs. Join us for our annual open house and Christmas Extravaganza at Loblolly Acres on the first Saturday in December. Visit our Facebook page for more information. It is the ultimate farm day with prizes! We look forward to having your family visit our family. (UPDATED: November 12, 2011)
New Castle County
Carousel Park Equestrian Park - Birthday parties, Filming or photo shoots, horses, Hiking trails, Free Onsite Lot parking lot,
3700 Limestone Road, Wilmington, DE 19808. Phone: (302) 995-7670. Email: carouselpark@nccde.org. Open: See our website for current hours and times we are open. Directions: Click here for a map and directions. Payment: Cash, Visa/MasterCard, Discover. (ADDED: July 22, 2012)
Ramsey's Farm - Birthday parties, Business outings, Corporate events, Filming or photo shoots, Classes, lectures or Speakers, School and educational groups, Daycare and preschool groups, Other Private Parties, Lighting, Cooking Facilities, Tables and chairs are Provided , Bring your own linens and table silverware, Corn maze, Pumpkin patch, Beautiful rural setting, Hiking trails, horse riding, Free Onsite Lot parking lot, Within an easy drive to an Interstate road, children welcome, No pets please, No smoking allowed, concessions / refreshment stand, porta-potties, picnic area, birthday parties, school tours, group reservations
500 Ramsey Road, Wilmington, DE 19803. Phone: 302 477 1499. Email: farmerstewart@ramseysfarm.com. Open: Weekends by appointment. Click here for current open hours, days and dates. Directions: Click here for a map and directions. Payment: Cash, Check. Click here for our Facebook page. Small farm setting - family friendly activities. (ADDED: May 29, 2014)
Sussex County
TS Smith & Sons - Lighting, Wedding Ceremony, Wedding Reception, Wedding Rehearsal Dinner, Birthday parties, Business meetings, Business outings, Corporate events, PR or Marketing events, Conferences, Filming or photo shoots, Classes, lectures or Speakers, Daycare and preschool groups, Other Private Parties, Catering available, Some Tables and chairs are provided, Hotel nearby, Apple Orchard, Cherry Orchard, Peach/Nectarine, Apricot, etc. Orchard, Beautiful rural setting, Fishing onsite, Fishing nearby, horse riding, golf nearby, Free Onsite Lot parking lot, parking on the street, Within an easy drive to an Interstate road, children welcome, Pets welcome, Turkeys (organic, not-hormone-fed), Honey from hives on the farm, Fresh eggs, gift shop, concessions / refreshment stand, restrooms, picnic area, face painting, Inflatables/bounce house, pony rides, petting zoo
8887 Redden Rd, Bridgeville, DE 19933. Phone: (302)337-8271. Alternate Phone: (302)236-3675. Email: tssmithandsons@gmail.com. Open: Monday through Saturday from 10 am to 6; Saturday 8 am to 4 from mid - April through December 23; Our Easton store hours are Wednesday through Saturda and Saturday (10 am to 6) Year round. Click here for current open hours, days and dates. Directions: Click here for a map and directions. Payment: Cash, only. Click here for our Facebook page. The Pavilion at TS Smith is a lovely location for a wedding, rehearsal dinner, graduation party, family reunion, school or church group, and more. Yes, it is also available for weddings. Email us for more info! Tractor pulled wagon rides and hay rides available. We offer individualized group tour packages. Ask us how we can plan a trip to suit your objectives!. (UPDATED: July 07, 2013)
---
Meats, Milk and Eggs:
New Castle County
Filasky's - Farm market with fruits and vegetables, Within an easy drive to an Interstate road,
1343 Bunker Hill Rd, Middletown, DE 19709. Phone: 302-378-2754. Open: Monday to Saturday~7am to 7pm Sunday~7am to 6pm. Directions: Click here for a map and directions. Payment: Cash, Debit cards, Visa/MasterCard, Discover. (ADDED: May 05, 2013)
Sussex County
TS Smith & Sons - Chicken (free range), Turkey, Beef, Pork, No hormones used, No antibiotics used, 100% Grass fed (includes finishing), Lunches offered, Farm dinners, snacks, refreshments and/or concessions, Milk, Eggs (organic, free range, vegetarian fed), Eggs (free range, vegetarian fed), Eggs (free range), Brown eggs, sausage, Farm market with fruits and vegetables, Restrooms, Wedding facilities, Hiking trails, Within an easy drive to an Interstate road, Farm/ranch tours for visitors, School tours, children welcome, horse-drawn carriage rides, Turkeys (organic, not-hormone-fed), Honey from hives on the farm, Fresh eggs, gift shop, concessions / refreshment stand, restrooms, picnic area, face painting, Inflatables/bounce house, pony rides, petting zoo
8887 Redden Rd, Bridgeville, DE 19933. Phone: (302)337-8271. Alternate Phone: (302)236-3675. Email: tssmithandsons@gmail.com. Open: Monday through Saturday from 10 am to 6; Saturday 8 am to 4 from mid - April through December 23; Our Easton store hours are Wednesday through Saturda and Saturday (10 am to 6) Year round. Click here for current open hours, days and dates. Directions: Click here for a map and directions. Payment: Cash, only. Click here for our Facebook page. Tractor pulled wagon rides and hay rides. (UPDATED: July 07, 2013)
---
Horse Rides and More:
New Castle County
Carousel Park Equestrian Park - Boarding stables, Overnight stables, Horse leasing, Hiking trails, Fishing onsite, School tours, children welcome, Pets welcome, specialty riding lessons,
3700 Limestone Road, Wilmington, DE 19808. Phone: (302) 995-7670. Email: carouselpark@nccde.org. Open: See our website for current hours and times we are open. Directions: Click here for a map and directions. Payment: Cash, Visa/MasterCard, Discover. Carousel Park offers Hay Rides with or without a bon fire. We are also a PATH accredited Therapeutic Riding Facility teaching ages 4 and up. Our 217 acre park includes a cross-country course, fishing pond, bark park and walking trails. We offer horses for monthly leasing and also have openings available for boarders. (ADDED: July 22, 2012)
---
Winery, Brewery and Distillery Tours and Tastings:
Sussex County
TS Smith & Sons - Reservations required for tours, Fee for tours, Hotel / Motel nearby, Wedding facilities, Business meeting facilities, Beautiful rural setting, Hiking trails, Fishing nearby, hunting nearby, boating nearby, horse riding, golf nearby, swimming nearby, tennis nearby, fitness/health club nearby, Within an easy drive to an Interstate road, children welcome, Turkeys (organic, not-hormone-fed), Honey from hives on the farm, Fresh eggs, gift shop, concessions / refreshment stand, restrooms, picnic area, face painting, Inflatables/bounce house, pony rides, petting zoo
8887 Redden Rd, Bridgeville, DE 19933. Phone: (302)337-8271. Alternate Phone: (302)236-3675. Email: tssmithandsons@gmail.com. Click here for current open hours, days and dates. Directions: Click here for a map and directions. Payment: Cash, only. . We grow the fruit for our partner and winemaker, Matt Cimino, from Great Shoals Winery in Pricess Anne, MD. Together, we produced the state's first hard apple cider (2013) and it won a silver award. In 2013, we launched a hard peach cider, TS Smith's Blazing Star, and it won a Silver medal. (UPDATED: July 07, 2013)
---
Community food festivals:
Sussex County
Apple Scrapple Festival - apples, Cooked or baked foods for sale, parking provide free, Shuttle buses to/from parking, gift shop, musical entertainment, cooking or fruit/veg judging, FREE admission,
Downtown, Bridgeville, DE 19933. Phone: 302-337-7135. Open: Second full weekend in October; Friday, 4pm to 10:30pm; Saturday, 7am to 10:30pm. Directions: Click here for a map and directions. Payment: Cash, Debit cards, Visa/MasterCard. Click here for our Facebook page. (ADDED: September 29, 2013)
---
This page was updated on
---
Picking Tips
[General picking tips and a guide to each fruit and vegetable] [How much do I need to pick? (Yields - how much raw makes how much cooked or frozen)] [Selecting the right varieties to pick] [All about apple varieties - which to pick and why!] [Picking tips for Vegetables] [ Strawberry picking tips] [ Blueberries picking tips]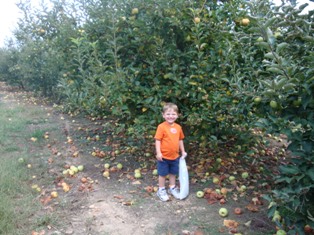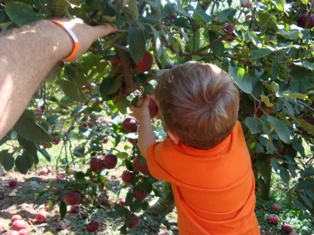 Illustrated Canning, Freezing, Jam Instructions and Recipes
[ All About Home Canning, Freezing and Making Jams, Pickles, Sauces, etc. ] [FAQs - Answers to common questions and problems] [Recommended books about home canning, jam making, drying and preserving!] [Free canning publications to download and print]