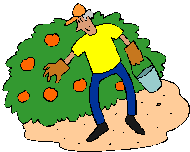 Looking for a local, pick-your-own farm in the Denver, Colorado Area? Scroll down this page and you will see the U-Pick farms in the Denver, Colorado Area, sorted by county. Those that offer organic or sustainably grown produce are identified by the words "organic" and/or "sustainable" in Green, next to their name (see "What does Organic mean?"). The U-pick crops they offer follow the name of the farm. To search the page for a specific crop, use Ctrl-F (or on an ipad or Mac, use their "search on this page" function) If they have a website, the name will be in blue and underlined; click on it and it will open their website. Beware of copycat websites (such as the one that starts with "pickit" and the one that ends with ".farms"; they do not update their information, they just steal it from us once in a great while (they are plagiarists operating in Russia and China), so theirs are usually out-of-date -and often copied incorrectly! I put dates to indicate when we last received an update from each farm, and I make updates daily (each farm as their info changes). See the customer and farmer menus at the top menu bar to submit updates and corrections and help me keep each current!
And if you know of any I missed and want to add them or correct the information, please let me know!
What's in season in June 2017, and other timely information:
Notes for June 2017: The warm winter means strawberries will be EARLY this year! Move the dates ahead by 2 - 3 weeks on our state crop availability calendars for strawberries; see your state's calendar for more dates of upcoming crops. Blueberries have already started in FL and TX.
Next year, don't miss an Easter Egg Hunt for your children: See our companion website to find a local Easter Egg hunt!
Children's Consignment Sales occur in both the Spring and Fall See our companion website to find a local community or church kid's consignment sale!
We also have home canning, preserving, drying and freezing directions. You can access recipes and other resources from the drop down menus at the top of the page or the site search. If you have any questions or suggestions, feel free to write me! It is easy to make your own ice cream, even gelato, or low fat or low sugar ice cream - see this page. Also note, there are many copycat website listing U-pick farms now. They have all copied their information form here and usually do not ever update. Since 2002, I've been updating the information every day but Christmas; so if you see anything wrong, please write me!
the Denver, Colorado Area U-Pick Farms and Orchards, by county
Click on the resources drop-down above, if you need a county map
Adams County
Berry Patch Farms -

Certified Organic

, blackberries, cherries, flowers, plums, raspberries (red), raspberries (Autumn, red), raspberries (Autumn, yellow), raspberries (black), strawberries, Fresh eggs, U-pick and already picked, restrooms, picnic area, picnic area (bring your own food), pony rides, birthday parties, school tours
13785 Potomac Street, Brighton, CO 80601. Phone: 303-659-5050. Fax: 720-685-7137. Email: bpf@qwestoffice.net. Open: Click here for current open hours, days and dates. Directions: Click here for a map and directions. We are certified organic for all crops! Payment: Cash, Check, Debit cards, Visa/MasterCard, Discover, AmEx. Click here for our Facebook page. Berry Patch Farms is Certified Organic. Pick-your-own is limited to strawberries, raspberries, currants, pie cherries, plums, apples, basil, flowers and pickling cucumbers May-September. All other produce we pick ourselves and is available in the Barn Store. You are encouraged to bring your children so they may learn more about agriculture and to have an authentic farm experience. We will again offer several workshops for children in addition to seminars for adults. Please visit us our website for complete and current information about the farm: hours, crop availability, prices, field trips, harvest festivals, farm dinners, csa, directions, birthday parties, children activities. (UPDATED: May 28, 2015) (UPDATED: May 30, 2014, from their website) (UPDATED: September 24, 2011)
Comments from a visitor on August 09, 2008: "I love the farm as well as the owners. They use an old barn as their store and it is like a picture out of a magazine. Unfortunately Colorado does not have a lot of small farms like this. It is truly a treasure. They have a restroom, picnic areas and do school tours in the fall for kids. In addition they are doing fun classes in the summer for kids."
Arapahoe County
Pinon Ridge Ranch -

Uses natural growing practices

, onions, pumpkins, other vegetables, Turkeys (organic, not-hormone-fed), Honey from hives on the farm, Fresh eggs, pony rides, petting zoo, farm animals, birthday parties, school tours, events at your location (call for info)
55928 East County Road 46, Strasburg, CO 80136. Phone: 303-913-7314. Email: katydidklv@hotmail.com. Open: They may have closed; Does anyone have current information, are they still offering pick your own or are even open? If so, please write me, their last reported hours were Spring, summer and fall as crops ripen. Directions: Click here for a map and directions. We use natural practices, but are not yet certified Organic. Payment: Cash, Check. (ADDED: October 25, 2010)
Boulder County
Broomfield County
Denver County
The Great Pumpkin Harvest Festival - pumpkin festival, not a farm or pick-your-own
4-Mile Historic Park, 715 S. Forest Street, Denver, CO. Phone: 303-399-1859. Open: October 11. only, 10 am to 4 p.m. (Not a pick your own)
Douglas County
Elbert County
Jefferson County
Freeman Apple Orchard - apples, U-pick and already picked
1225 Cody Street, Lakewood, CO 80215. Phone: 970-567-0118. Email: spiritofintention@gmail.com. Open: Saturday, September 24, 2016 (ONE DAY ONLY) from 9am to 6pm or until sold out. Click here for current open hours, days and dates. Picking updates: Click here for picking updates. Directions: West Colfax to Carr Street. South on Carr to 13th Street (Just past the Light Rail Tracks). West on 13th to Cody. South on Cody - the house is the fourth on the west side of the road - Property is just off W line near Garrison light rail station. Parking spaces in front of property. Click here for a map and directions. Payment: Cash, only. (ADDED: September 15, 2016)
Nelms Farm - ORGANIC, apples,
5305 Orchard Street, Golden, CO 80403. Phone: 303-917-2707. Email: ralphnelms@aol.com. Open: We will only be open over Labor Day weekend (September 3,4 and 5th 2016) ; Please check the website or call before you come; We may sell out earlier. Directions: I-70 West to Colorado Highway 58 (Golden Exit) West on Colorado Highway 58 to McIntyre Street North on McIntyre Street to West 52nd Drive West on West 52nd Drive to 5305 Orchard Street 5305 Orchard Street the last property at the North End of Orchard Street. Lots of parking spaces in front property on Orchard Street. Click here for a map and directions. Payment: Cash, Check. No pesticides or herbicides used on apple trees. I offer fruit and vegetables grown the all-natural way. Nelms Farm was founded in 2012 as a way for our family to share the pesticide and chemical-free apples in the orchard behind our home. For the 2016 season we have available pick your own organic apples, potatoes, pumpkins, pole beans, some corn, a large supply of local honey, and jelly. We will have a bee keeper on location to talk about bees and give demonstrations on bee keeping to the kids and visits to the bee hives. Please check back to see what already picked produce is available throughout the year. I have over 1,000 apples this year. Red Delicious and Granny Smith apples available for easy picking close to ground. Please call before you come. Thank you. Owner Name : Ralph Nelms. (UPDATED: July 01, 2016) (UPDATED: May 13, 2015, JBS) (UPDATED: May 30, 2014, from their website) (ADDED: September 06, 2012) (UPDATED: September 19, 2012)
---
---
Local Honey Sources:
Adams County
Palombo Farms Market - Honey (retail), Orange blossom honey, Wildflower honey, Comb honey, Certified Organic Honey, Raw honeys,
11500 Havana Street, Henderson, CO 80640. Phone: 303-258-70134. Email: Info@PalomboMarket.com. Open: July - October Monday - Saturday 9am to 6pm, Sunday 10am to 5pm. Directions: Click here for a map and directions. Payment: Cash, Debit cards, Visa/MasterCard, Discover. Click here for our Facebook page. (UPDATED: October 16, 2013)
Arapahoe County
Pinon Ridge Ranch -

Uses natural growing practices

, Clover honey, Wildflower honey, Comb honey, Raw honeys, Turkeys (organic, not-hormone-fed), Honey from hives on the farm, Fresh eggs, pony rides, petting zoo, farm animals, birthday parties, school tours, events at your location (call for info)
55928 East County Road 46, Strasburg, CO 80136. Phone: 303-913-7314. Email: katydidklv@hotmail.com. Open: Available year round. Directions: Click here for a map and directions. We use natural practices, but are not yet certified Organic. Payment: Cash, Check. (ADDED: October 25, 2010)
Boulder County
Cure Organic Farm -

Certified Organic

, Honey (retail), Wildflower honey, Crystallized honey, Raw honeys, Strained honey, Honey from hives on the farm, Fresh eggs, farm animals, school tours
7416 Valmont Rd, Boulder, CO 80301. Phone: 303-666-6397. Email: cureorganicfarm@yahoo.com. Open: Daily May 1st through November 20 Thursday, from 10 am to 7 pm; Vegetables and flowers also available at the Boulder Farmers Market on Wednesday and Saturday, April 1st through November 1st. Directions: Click here for a map and directions. We are certified organic for all crops! Payment: Cash, Check, WIC Vouchers. Honey is harvested in September of each season and available at our on farm farm stand. (ADDED: January 04, 2010)
Elbert County
Jefferson County
Heinies Market - Honey (wholesale), Raw honeys, Ultrafiltered honey, Pasteurized honey, Honey from hives on the farm, Fresh eggs, Cider mill (fresh apple cider made on the premises), restrooms
11801 W 44th Ave, Wheat Ridge, CO 80033. Phone: 303-425-9955. Email: heiniesmarket303@gmail.com. Open: Monday to Friday, from 9 am to 6 pm; Saturday and Sunday, from 9 am to 6 pm, April 1 to December 23. Click here for current open hours, days and dates. Directions: Click here for a map and directions. Payment: Cash, Check, Debit cards, Visa/MasterCard, Discover, AmEx. Click here for our Facebook page. (ADDED: April 11, 2013)
---
Meats, Milk and Eggs:
Adams County
Fresh Start Family Farms LLC. - Eggs (organic, free range, vegetarian fed), Eggs (organic, vegetarian fed), Eggs (free range, vegetarian fed), Eggs (vegetarian fed), Eggs (free range), Eggs, Brown eggs, Specialty eggs (see below), Within an easy drive to an Interstate road, Farm/ranch tours for visitors, children welcome, No pets please, Fresh eggs
23700 E 42nd Avenue, Aurora, CO 80019. Phone: 720-298-3361. Alternate Phone: 720-670-9633. Email: tcobosco@freshstartfamilyfarms.com. Click here for current open hours, days and dates. Directions: Take interstate 70 to Tower Road, exit Tower Road and go North to 32nd Parkway(approximately 1/4 mile) turn right(East)onto 32nd Parkway and go to Picadilly Road and turn right(South)onto Picadilly Road go to 26th Avenue and turn left(East)onto 26th Avenue go to Gunclub Road(at top of E-470 overpass)and turn left(North)onto Gunclub Road and follow Cunclub Road two miles to first farm on right. Click here for a map and directions. Payment: Cash, only. (ADDED: December 30, 2013). (ADDED: December 30, 2013)
Johnson's Acres - No hormones used, No antibiotics used, Unpasteurized Cow Milk, Restrooms, Within an easy drive to an Interstate road, Farm/ranch tours for visitors, children welcome, Pets welcome, Fresh eggs
16381 York Street, Brighton, CO 80602. Phone: 303-452-8043. Email: johnsonsacres@yahoo.com. Open: for tours and orientation Saturday, Sunday and Mondays 7:00am to 9:00pm. Directions: From I-25 exit 229 go east to York Street, At York street go north to 16381 York Street. Click here for a map and directions. Payment: Cash, Check, Visa/MasterCard. Johnson's Acres is a raw milk dairy distributing unpasteurized, non homogenized, un fortified real milk. The milk comes out of the cow, gets tested, filtered, chilled, and bottled. We are a raw milk dairy distributing milk through a cow share program. We also distribute eggs, cream, yogurt, butter, whey, and lamb. (ADDED: January 20, 2011)
Arapahoe County
Pinon Ridge Ranch -

Uses natural growing practices

, Chicken (free range), Turkey, Duck, Beef, Pork, Lamb, Goat, USDA Natural, No hormones used, No antibiotics used, 100% Grass fed (includes finishing), 100% grass and/or grain fed, 100% mixture of corn, grain, soybeans and/or other natural supplemental feeds, sausage, Bacon (pork), Eggs (free range), Goat Milk, Within an easy drive to an Interstate road, Farm/ranch tours for visitors, School tours, children welcome, No pets please, Turkeys (organic, not-hormone-fed), Honey from hives on the farm, Fresh eggs, pony rides, petting zoo, farm animals, birthday parties, school tours, events at your location (call for info)
55928 East County Road 46, Strasburg, CO 80136. Phone: 303-913-7314. Email: katydidklv@hotmail.com. Open: Usually available year round; We will custom feed to your needs and specifications if desired. Directions: Click here for a map and directions. We use natural practices, but are not yet certified Organic. Payment: Cash, Check. (ADDED: October 25, 2010)
Boulder County
Elbert County
Jefferson County
Heinies Market - Milk, Organic Milk, Eggs (organic, free range, vegetarian fed), Brown eggs, Honey from hives on the farm, Fresh eggs, Cider mill (fresh apple cider made on the premises), restrooms
11801 W 44th Ave, Wheat Ridge, CO 80033. Phone: 303-425-9955. Email: heiniesmarket303@gmail.com. Open: Monday to Friday, from 9 am to 6 pm; Saturday and Sunday, from 9 am to 6 pm, April 1 to December 23. Click here for current open hours, days and dates. Directions: Click here for a map and directions. Payment: Cash, Check, Debit cards, Visa/MasterCard, Discover, AmEx. Click here for our Facebook page. Fresh Salsa, Fresh popped kettle corn. (ADDED: April 11, 2013)
Skål Farm - Certified USDA organic, Unpasteurized Goat Milk, Unpasteurized organic goat milk, Eggs (organic, free range, vegetarian fed), Eggs (organic, vegetarian fed), Eggs (free range, vegetarian fed), Eggs (vegetarian fed), Eggs (free range), Eggs, Brown eggs, Within an easy drive to an Interstate road, Farm/ranch tours for visitors, children welcome, Fresh eggs, farm animals, group reservations
13590 W. Colfax, Golden, CO 80401. Phone: 414-517-1679. Email: skalfarm@gmail.com. Open: We hold farm tours on the first and third Saturdays of every Monday Thursday, from 3:00 pm; to 5:00 pm. Directions: Click here for a map and directions. Payment: Cash, only. Yogurt/Milk shares; organic eggs; Farm tours first and third Saturdays every month, 3-5 p.m. (ADDED: August 12, 2015)
---
Farm Venues for Weddings, Events, Activities, Parties and Meetings:
Arapahoe County
May Farms - Wedding Ceremony, Wedding Reception, Wedding Rehearsal Dinner, Banquets / Dinners, Birthday parties, Business meetings, Business outings, Corporate events, PR or Marketing events, Conferences, Classes, lectures or Speakers, School and educational groups, Daycare and preschool groups, Other Private Parties, Cooking Facilities, Catering available, Restaurant onsite, Tables and chairs are Provided , Some Tables and chairs are provided, Linens and table silverware are provided, Some Linens and table silverware are provided, B&B nearby, Vegetables, or bush fruit, Corn maze, Pumpkin patch, sheep, goats, chickens, Beautiful rural setting, CD Player, Internet (Ethernet), Internet (Wireless), Microphone, Phone available, Sound System, DVD Player, Projection Screen provided, Free Onsite Lot parking lot, Within an easy drive to an Interstate road, Bride and groom dressing areas available, children welcome, Smoking allowed in designated areas, meeting room available, concessions / refreshment stand, restrooms, petting zoo, farm animals, birthday parties, weddings and wedding parties, school tours, group reservations
64001 Us highway 36, Byers, CO 80103. Phone: 303-822-5800. Alternate Phone: 303-822-8199. Email: Customerservice@mayfarms.com. Open: Private events always available. Click here for current open hours, days and dates. Venue updates: Click here for updates. Directions: From Denver - East on I70 to Byers exit Right at stop sign Right at next stop sign before RR tracks Cross over bridge and take next driveway to Right. Changes every year, please check website or call for updates. Payment: Cash, Visa/MasterCard, Discover, AmEx. Click here for our Facebook page. (ADDED: September 29, 2016) (UPDATED: November 04, 2011)
Boulder County
Simply Natural at Desiderata Ranch - Wedding Ceremony, Wedding Reception, Wedding Rehearsal Dinner, Banquets / Dinners, Birthday parties, Corporate events, PR or Marketing events, Filming or photo shoots, Other Private Parties, Lighting, You may bring your own food, Tables and chairs are Provided , Some Tables and chairs are provided, Bring Your Own Tables and chairs, Bring your own linens and table silverware, Servers Must Be Licensed for alcohol, B&B nearby, Hotel nearby, Motel nearby, dairy cows, horses, chickens, other animals, Beautiful rural setting, Mountain views, Sound System, Free Onsite Lot parking lot, Valet parking can be arranged, Within an easy drive to an Interstate road, children welcome, No pets please, Smoking allowed in designated areas, handicap accessible, Fresh eggs, porta-potties, picnic area, Inflatables/bounce house, farm animals, birthday parties, weddings and wedding parties
4617 West County Road 2, Berthoud, CO 80513. Phone: 303-910-6130. Alternate Phone: 303-772-9611. Email: elboe80@gmail.com. Open: Special Events are by reservation only. Directions: Click here for a map and directions. Payment: Cash, Check, Debit cards, Visa/MasterCard, Discover, AmEx. DJ equipment, chairs, event tent and children's bounce houses available for onsite event rental. (ADDED: August 22, 2013)
Elbert County
---
Horse Rides and More:
---
Farm Bed And Breakfasts
Elbert County
---
Maple Syrup Farms and Sugarworks:
Jefferson County
Heinies Market - Fancy maple syrup, maple honey, Honey from hives on the farm, Fresh eggs, Cider mill (fresh apple cider made on the premises), restrooms
11801 W 44th Ave, Wheat Ridge, CO 80033. Phone: 303-425-9955. Email: heiniesmarket303@gmail.com. Open: Monday to Friday, from 9 am to 6 pm; Saturday and Sunday, from 9 am to 6 pm, April 1 to December 23. Click here for current open hours, days and dates. Directions: Click here for a map and directions. Payment: Cash, Check, Debit cards, Visa/MasterCard, Discover, AmEx. . (ADDED: April 11, 2013)
---
Wholesale Foods
Elbert County
Jefferson County
Heinies Market - some produce is certified organically grown, some produce is sustainably grown, Wide variety of seasonal fruits and vegetables, Honey from hives on the farm, Fresh eggs, Cider mill (fresh apple cider made on the premises), restrooms
11801 W 44th Ave, Wheat Ridge, CO 80033. Phone: 303-425-9955. Email: heiniesmarket303@gmail.com. Open: Monday to Friday, from 9 am to 6 pm; Saturday and Sunday, from 9 am to 6 pm, April 1 to December 23. Click here for current open hours, days and dates. Directions: Click here for a map and directions. Payment: Cash, Check, Debit cards, Visa/MasterCard, Discover, AmEx. Click here for our Facebook page. (ADDED: April 11, 2013)
---
Resources For Farmers
Elbert County
---