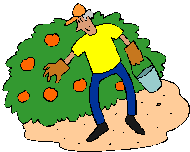 Looking for a local, pick-your-own farm in Colusa, Lake, Napa, Sacramento, Solano, Sutter, Yolo and Yuba counties in California? Scroll down this page and you will see the U-Pick farms in Colusa, Lake, Napa, Sacramento, Solano, Sutter, Yolo and Yuba counties in California, sorted by county. Those that offer organic or sustainably grown produce are identified by the words "organic" and/or "sustainable" in Green, next to their name (see "What does Organic mean?"). The U-pick crops they offer follow the name of the farm. To search the page for a specific crop, use Ctrl-F (or on an ipad or Mac, use their "search on this page" function) If they have a website, the name will be in blue and underlined; click on it and it will open their website. Beware of copycat websites (such as the one that starts with "pickit" and the one that ends with ".farms"; they do not update their information, they just steal it from us once in a great while (they are plagiarists operating in Russia and China), so theirs are usually out-of-date -and often copied incorrectly! I put dates to indicate when we last received an update from each farm, and I make updates daily (each farm as their info changes). See the customer and farmer menus at the top menu bar to submit updates and corrections and help me keep each current!
And if you know of any I missed and want to add them or correct the information, please let me know!
For information about safely viewing the solar eclipse and where to get the approved glasses, see this page. Or here to learn about the scam counterfeit solar eclipse glasses.
What's in season in August 2017, and other timely information:
Notes for August 2017: Blueberries and peaches are going still in northern and cooler areas, but are mostly finished in the Deep South. Blackberries, figs, and raspberries are in season now. Tomatoes are going strong, although the crop is way diminished in rainy areas like the southeast. Strawberries are finished, except in the far north, and if the farm planted Day Neutral varieties. Early apples, like Gala, are about to start!
Children's Consignment Sales occur in both the Spring and Fall See our companion website to find a local community or church kid's consignment sale!
Next year, don't miss an Easter Egg Hunt for your children: See our companion website to find a local Easter Egg hunt!
We also have home canning, preserving, drying and freezing directions. You can access recipes and other resources from the drop down menus at the top of the page or the site search. If you have any questions or suggestions, feel free to write me! It is easy to make your own ice cream, even gelato, or low fat or low sugar ice cream - see this page. Also note, there are many copycat website listing U-pick farms now. They have all copied their information form here and usually do not ever update. Since 2002, I've been updating the information every day but Christmas; so if you see anything wrong, please write me!
Colusa, Lake, Napa, Sacramento, Solano, Sutter, Yolo and Yuba counties in California U-Pick Farms and Orchards, by county
Click on the resources drop-down above, if you need a county map
Lake County
Frontier Farm Co. -

Uses natural growing practices

, carrots, eggplant, herbs/spices, peppers, pumpkins, tomatoes,
18525 S. State highway 29, Middletown, CA 95461. Phone: 707-355-1001. Alternate Phone: 707-987-6900. Email: kecia@frontierfarmco.com. Open: Seasonally July thru November Tuesdays, Wednesdays, Fridays, and Saturdays 10am to 6pm. Click here for current open hours, days and dates. Directions: Click here for a map and directions. We use natural practices, but are not yet certified Organic. Payment: Cash, Check, Debit cards, Visa/MasterCard. Click here for our Facebook page. Fresh, Local and Sustainable from Our Garden to Your Table. We grow our vegetables using organic methods and allowing nature to do its job. Through crop rotation and diversification we interrupt the life-cycles of soil borne diseases and encourage healthier crop production. To keep our pest populations low, we encourage predatory insects to make our garden their home by planting beneficial plants in our habitat gardens. Adequate pollination is accomplished by attracting bees using bee-loving plants such as lavender, rosemary and nepeta, oh and of course the blossoms from our fruit trees and vegetable plants.(UPDATED: May 12, 2017, JBS) (ADDED: February 26, 2014)
Napa County
Sacramento County
Double M Farms and McDowell Hunting Preserve - pears, Fresh eggs, U-pick and already picked, porta-potties
13161 Grand Island Rd, Walnut Grove , CA 95690. Phone: 916 257-9613. Email: doublemfarms@mcdowellestate.com. Open: See our website for current hours. Directions: Click here for a map and directions. Payment: Cash, only. Only about 20-30 minutes from Sacramento in the delta. Our Bartlett Pear U-Pick will be open everyday Mid July through August, 8am- 7pm. Check back for official opening date. U-Pick is only on Bartlett Pears. Other fruit is from Michael's small, private specialty orchard and if extra fruit is available, will be put in the stand. Check out our Facebook page "McDowell Estate" for current fruit availability as it comes into season. Stand normally self serve. Help is available if needed, just call. (UPDATED: May 12, 2017, JBS) (UPDATED: May 05, 2012) (ADDED: July 22, 2011)
R Kelley Farms - Black-Eyes, Purple Hulls, Crowder peas, Green Beans, Italian Beans, Sweet Peas, Speckled Butter Beans, Cranberry Beans, Okra, Tomatoes, Eggplant, Onions, Bell Peppers, Jalapeno Peppers, Hot Hot Peppers, Squash, Cucumbers
1120 Scribner Road, Sacramento, CA 95832. Phone: 916-665-1191. Email: fresh@rkelleyfarms.com. Open: July through October Wednesday through Sunday 8am to 6pm. See their website for availability and prices for u-pick. Directions: Click here for a map and directions. Our services include u-pick, we-pick; farm fresh eggs plus pea shelling and delivery. The farm specializes in growing black-eye, purple hull, crowder peas. We also offer green beans, speckled butter beans, garbanzo beans and cranberry beans. To compliment the fresh peas and beans, the farm has a variety of other items. This list includes tomatoes, okra, sweet corn, peppers, squash, cucumbers, yams, onions, winter greens and several types of sweet melons. (UPDATED: May 25, 2014, from their website) (ADDED: July 22, 2009, suggested by a visitor)
Comments from a visitor on July 28, 2009: "They had everything..I counter about 7 different melons from casaba to savors to a yellow meat watermelon--they have black eye peas, purple hull peas, okra, squash, and the biggest onions in the world, and some beautiful purple bell peppers( never seen those before)..the watermelon is to die for and I eat a passport melon(something new)on the way home. I was there on Sunday and they had Live Jazz on the farm. They said they do tours for kids and community groups. They had an employee restroom that they let me used, which was very clean. There is a nice pinic area with a manicured lawn, with BBQ pit access. This is not an organic farm however the farm said he only sprays when he has too. The crops look amazing you can but your items already picked and shelled or pick your own. Personally, I got a bag of shelled black eyes for $13.50 for 5lbs my mother was impressed. I was able to lie and say I picked them myself.I loved the veggies and people. From the diverse staff to the multi-cultural customers, I did not want to leave so they told me to go hang out on the lawn and eat my melons, so I did with the Jazz."

Comments from a visitor on July 22, 2009: "Very sweet and a variety of melons. Very fresh produce and unique varieties. They specialize in fresh southern peas. Very friendly. They have restroom and a picnic area. You can schedule a tour. The owner is a Certified Crop Advisor and will conduct the tour. He also is a mentor for young adults. ( 10 yrs---18 yrs old) "

U-pick

- apricots, cherries, pears, peaches, plums
2380 Twitchell Island Road, Rio Vista, CA 94571. Phone: 916-777-4439. Email: maryegregory@yahoo.com. Open: Does anyone have current information, are they still offering pick your own or are even open? If so, please write me, last reported hours were 8am to 4pm, 7 days a week June through August. Directions: Direction signs to the U-pick are on Highway 12 and 160 in Rio Vista, CA area. And for a map to our farm, click here. Crops are usually available in June, July, August. Payment: Cash, Check.
Solano County
9-99 Cherry Orchard U-Pick - cherries
2627 Rockville Road, Fairfield, CA.

Open: daily 6:30 am to 6 pm in season. Pick your own fresh cherries right from the trees. Come out and pick by the bucket full!! We also offer seasonal fresh fruits, homemade ice cream, coffee and baked goods.

! (UPDATED: May 25, 2014, from their website)
A visitor writes on May 21, 2014: "Hello - This is regarding 99 Cherry Farm on Rocklin Road in Fairfield, CA. I just spoke to someone at this farm and she said they are closed this year. I wanted to let people know, because we drove out there and the sign says open 365 days a year, but closed Mon and Tues. It was a Tuesday, so we tried calling and got no one, tried going back later in the week, but the driveway was chained. Finally today I got someone on the phone, who said they are closed for the year. Why they don't at least put a sign up in their driveway I don't know. Even the cafe down the road thought they were open when I asked. Thanks."
Comments from a visitor on September 29, 2008: "Delicious" (ADDED: September 29, 2008, suggested by a visitor)

Bar J Ranch

-

No pesticides are used

, persimmons, quince
4004 Cantelow Rd, Vacaville, CA 95688. Phone: (707) 448-0870. Email: ruth_yerkes@yahoo.com. Open: October and November only to pick, must call first for appointment. Directions: highway 80, north on 505, exit Midway, go west, left on Timm, continue to 4004 cantelow. Click here for a map and directions. Hachiya (soft) persimmons and quince will be ready late fall only, grown without pesticides. Payment: Cash, only. Bring your own bags, boxes, containers to pick and take the fruit home. Wear sturdy shoes, it can be muddy after rain. ((UPDATED: June 02, 2017). UPDATED: October 01, 2013) (UPDATED: August 04, 2011)
Blue Ridge Organic Farms -

Certified Organic

, pomegranates,
4800 Jaybee Lane, Winters , CA 95694. Phone: 707-416-7421. Email: brenna@mypetinc.com. Email: brenna.demartini@yahoo.com. Open: U - Pick goes through October - Late November on Saturday And Sundays from 8 am to 12 depending on the weather; Or by appointment. Directions: Take Allendale Exit, then take your first left on frontage road, go down a ways and turn right on Jaybee Lane. Click here for a map and directions. We are certified organic for some crops. Payment: Cash, only. We are Organically Certified. Over 4,000 Pomegranate Trees grown. (UPDATED: May 12, 2017, JBS) (UPDATED: November 20, 2015) (UPDATED: September 11, 2014)
Erickson's Ranch - U-pick tomatoes, peppers, herbs, watermelon, pumpkins and flowers.
2482 Cordelia Road, Suisun Valley, CA 94534. Phone: (707) 864-0557. Email: info@ericksonranch.com. Open: Saturday and Sunday 9am-6pm; Season: June through November. The season starts in late June with Blenheim apricots and Dahlias. They have over 20 varieties of peaches & nectarines. U-pick tomatoes, peppers, herbs, watermelon, pumpkins and flowers. They are affiliated with Suisun Valley Growers and they have Fun Family Farm Days in August, September and October and a wonderful field of you pick pumpkins each fall. (UPDATED: May 12, 2017, JBS) (UPDATED: May 25, 2014, from their website) (ADDED: May 21, 2010, suggested by a visitor)
Larry's Produce - tomatoes, pickling cucumbers, eggplants, hot chili peppers, peppers
4606 Suisun Valley Road, Fairfield, CA 94534. Phone: 707-864-8068. Open: 9:00 am to 5:00 pm daily. Their farmer's market offers local peaches, apricots, plums, pears, sweet corn, melons and much more. In October, they have a pumpkin patch, hay maze, and the have Christmas trees in December. Larry's offers local peaches, apricots, plums, pears, sweet corn, melons and much more. U-Pick crops available including tomatoes, pickling cucumbers, eggplants, hot chiles, peppers...you'll find everything you need at Larry's. (UPDATED: May 12, 2017, JBS) (UPDATED: May 25, 2014, from their website) (ADDED: November 01, 2009, suggested by a visitor)
Morgans of California -

Certified Organic

, apples, apricots, blueberries, oranges, tangerines, walnuts, Honey from hives on the farm, Fresh eggs, gift shop, restrooms, picnic area, picnic area (bring your own food)
3984 Canal Lane, Winters, CA 95694. Phone: 530-795-3253. Fax: 530-795-1432. Email: morgansofcalifornia@gmail.com. Open: Year Round - Monday - Saturday 10 am to 4, Closed Sundays. Directions: For a map to our farm, click here. Payment: Cash, Debit cards, Visa/MasterCard. Click here for our Facebook page. We are certified organic for all crops! (UPDATED: August 15, 2016) (ADDED: April 15, 2015)
Sutter County
Hudson Orchards

- Pomegranates
4056 Bear River Drive, Rio Oso, CA 95674. Phone: (530) 633-2505. Alternate Phone: (530) 852-1773. Fax: (530) 633-4476. Email: bechuds@aol.com. Open: Monday to Friday, from 8 am to 7 pm; Saturday and Sunday, from 7 am to 5 pm, October 20 to November 30. Directions: From Sacramento- CA-99 North toward Yuba City/Marysville Slight Right onto CA-70 N/El Centro Blvd (signs for CA-70/Marysville/Oroville) Turn Right onto Kempton Rd Turn Left onto 4th Ave Take the 1st Right onto Rio Oso Rd Turn Left onto Swanson Rd Continue Straight onto Bear River Drive Destination will be on Left 4056 Bear River Dr Rio Oso, CA 95674. Click here for a map and directions. Pomegranates - Monday to Friday, from 8 am to 7 pm; Saturday and Sunday, from 7 am to 5 pm, October 20 to November 30. Payment: Cash, only. Beautiful Ripe Pomegranates Ready to Pick. (ADDED: October 19, 2011)
Yolo County (Sacramento area)
Haag Farm - Walnuts
16200 Road 87 Esparto, CA, 95627. Phone: 530-787-3603. Phone: 530-787-3603. Email: haag@cal.net. Open: Call for appointments - Walnuts and almonds. U-Pick October for insecticide-free walnuts. They also sell online and ship for gfree. Hands-on training/tours for modern orchards: drip irrigation, biological controls, pruning, chemigation, and IPM. 25 years in business! Directions: Call for directions. HAAG FARM has specialized in growing nutritious insecticide-free (and peanut-free) WALNUTS in a manner as close as desirable to the old natural way practiced by our grandparents! (We use biological controls with both mild herbicides & walnut leaves over the tree rows, chipped walnut prunings & compost over the entire orchard floor, and very pure UN-32 fertilizer in a very, very squeaky clean orchard.)(UPDATED: May 16, 2017, JBS)
Impossible Acres - boysenberries, blackberries, raspberries...cherries, peaches, apples...pumpkins, corn, gourds
26565 Road 97D, Davis, CA. Phone: 530-750-0451. Email: impossibleacres@aol.com. Open: Call for dates and hours; their website is up this year, but every page is blank. Directions: West of Davis, East of Winters, South of Woodland, North of Dixon. Follow signs from the corner of County Road 98 and County Road 31 (Covell). Call for hours; Petting zoo and school tours. Pick-your-own produce: boysenberries, blackberries, raspberries...cherries, peaches, apples...pumpkins, corn, gourds...goats, ponies, chickens...hayrides, mazes, scarecrows. Most of our produce is marketed as pick-your-own so we have set up the farm to provide easy access to the picking fields. We grow many varieties of each crop to extend the picking season, and we provide containers to pick into and scales to weigh your produce. During the various seasons we have a wonderful variety of fruits for you to pick: Boysenberries, Blackberries, Raspberries, Peaches, Apples, Pumpkins, Cherries, Tomatoes, Apricots. (UPDATED: May 16, 2017, JBS) (UPDATED: April 28, 2015, JBS)
Comments from a visitor on May 23, 2010: "Last summer, I went to Impossible Acres in Yolo County (I live in Sacramento). They had a huge selection of you-pick apricots, plums, hybrids thereof, as well as tons of blackberries and some strawberries. They were friendly and easygoing and my friends and I all had a great time - not to mention that we got tasty fresh fruit for free!"
Jacob Mini Farm - U-pick pecans, Christmas trees, pumpkins
34905 Creeksedge Road, Davis, CA, 95616. Phone: 530-753-3037. Phone: 530-758-9280. Open: Call for hours. Farm stand - oranges, persimmons, walnuts, mistletoe, pecans, evergreen boughs. Directions: From Davis - West on Russell Blvd, left on Rd 95A, right on Creeksedge Road 1st driveway. From Dixon - North on Pitt School Road, left on Sievers Road, right on Stephenson Bridge Road, cross bridge, left on Creekside Road. At Putah Creek and Yolo County Rd 95A. Sprinkled throughout the evergreens are pecan trees, which act as a shade canopy for the rather thirsty Christmas trees. Pecans tend to drop from the trees during the Christmas tree season, and u-pickers are welcome to collect them. Last year was a phenomenal year for pecans, said Emily. This year, not so much. But pecans tend to produce every other year, so the trees should be more generous next year. (UPDATED: May 16, 2017, JBS)
Loving Nature Farm -

Uses natural growing practices

, beans, beets, broad beans, broccoli, corn (sweet), cucumbers, eggplant, herbs/spices, peas, peppers, summer squash, winter squash, tomatoes, other vegetables, Other fruit or veg, Fresh eggs, restrooms, picnic area, pony rides, farm animals, birthday parties, school tours
38883 Z Line Road, Clarksburg, CA 95612. Phone: 916-899-1154. Email: michaelwong250@gmail.com. Open: Monday to Sunday, from 9 am to 6 pm, all year round. Directions: On Jefferson Blvd heading south, make a right on Hamilton Road, at the end of Hamilton Road make a left on Z Line Road, go 0.4 mile and arrive at the first house on your left. Click here for a map and directions. Open all year round for a wide selection of U-pick seasonal fruit and vegetables. We use natural practices, but are not yet certified Organic. Payment: Cash, Debit cards, Visa/MasterCard. We can grow a wide variety of all-natural vegetables on demand, lease small plots to those who are interested in growing organic food for themselves. We welcome all kinds of activities and functions by prior arrangements. We also deliver CSA boxes to homes and offices. Click here for our Facebook page. (UPDATED: May 16, 2017, JBS) (ADDED: November 13, 2010)
Pacific Star Gardens -

Certified Organic

, apricots, blackberries, flowers, marionberries, olallieberries, strawberries, and prepicked produce, school tours
20872 County Road 99, Woodland, CA 95695. Phone: 530-666-7308. Email: pacificstargardens@yahoo.com. Open: Monday-Sunday, 9 am to 7 pmDirections: Interstate 80 east to Highway 113 north, Road 27 exit, turn left go one mile to Road 99, turn right, we are about a mile north. And for a map to our farm, click here. Crops are usually available in April, May, June, July. We are certified organic for all crops! Payment: Cash, only. (UPDATED: May 16, 2017, JBS) (UPDATED: May 25, 2014, from their website) (UPDATED: May 30, 2011)


Bishop's Pumpkin Farm - Apples, pumpkins, walnuts, Corn maze.
1415 Pumpkin Lane, Wheatland, CA, 95692. Phone: 530-633-2568. Open: Pumpkin patch last week in September thru October 31. Sunday to Thursday 9-6; Friday and Saturday 9-7. Company picnics, from April thru August. Directions: From the north, drive south on Hwy 65 to Wheatland. Turn right on 4th St and drive one half mile to the farm. From Interstate 80 east of Roseville, take Hwy 65 turnoff. Wheatland is approximately 21 miles north. Turn left on 4th St and drive one half mile to the farm. (UPDATED: May 16, 2017, JBS) (UPDATED: April 28, 2015, JBS)
---
---
Local Honey Sources:
Sacramento County
Steamboat Acres - Honey (retail), Raw honeys, Honey from hives on the farm, porta-potties, picnic area, picnic area (bring your own food), face painting, inflatables/bounce house, birthday parties, weddings and wedding parties, school tours, group reservations
15989 Sutter Island Road, Courtland, CA 95615. Phone: 916-775-1166. Email: Steamboatacresorganic@frontier.com. Open: Friday, Saturday and Sunday 9 am to 6 pm Every weekend for the month of October. Directions: Please visit our website for directions. Click here for a map and directions. Payment: Cash, Check, Debit cards, Visa/MasterCard, Discover. Face painting on Saturdays and Sundays Certified Organic Bartlett, Golden Bosc & Starkrimson Pears. Certified Organic Bing, Coral and Rainier Cherries. We have alfalfa fields, safflower, certified organic pears and cherries, chardonnay grapes and a 10 acre vegetable patch. (ADDED: September 26, 2016)
Solano County
Morgans of California -

Certified Organic

, Honey (retail), Raw honeys, Ultrafiltered honey, Honey from hives on the farm, Fresh eggs, gift shop, restrooms, picnic area, picnic area (bring your own food)
3984 Canal Lane, Winters, CA 95694. Phone: 530-795-3253. Fax: 5307951432. Email: morgansofcalifornia@gmail.com. Open: Year Round - Monday - Saturday 10 am to 4, Closed Sundays. Directions: For a map to our farm, click here. Payment: Cash, Debit cards, Visa/MasterCard. Click here for our Facebook page. (UPDATED: August 15, 2016) (ADDED: April 15, 2015)
---
Meats, Milk and Eggs:
Napa County
Clerici Ranch - Chicken (free range), No hormones used, No antibiotics used, 100% grass and/or grain fed, snacks, refreshments and/or concessions, Eggs (organic, free range, vegetarian fed), Farm market with fruits and vegetables, Within an easy drive to an Interstate road, Fresh eggs, farm animals
2224 Oak Knoll Ave Corner of Oak Knoll and Silverado Trail, Napa, CA 94558. Phone: 707 722-2241. Email: clericiranch@att.net. Open: We sell only what we produce here on our ranch, so we are open when nature co - operates, 7 days a week as eggs, chickens and produce are available; Feel free to call or email ahead for availability and to make sure the stand is open. Directions: Located 1/2 block west of Silverado Trail on Oak Knoll Avenue. We are also easily found by turning east on Oak Knoll off of Highway 29 in Napa. Click here for a map and directions. Payment: Cash, only. Click here for our Facebook page. Please call ahead for availability. We are happy to show folks around our ranch if you make arrangements first (we need to spend a lot of time outside working). Thanks, we look forward to meeting you!. (ADDED: March 08, 2011)
Sacramento County
Double M Farms and McDowell Hunting Preserve - Eggs (free range, vegetarian fed), Brown eggs, Specialty eggs (see below), Fresh eggs, U-pick and already picked, porta-potties
13161 Grand Island Rd, Walnut Grove , CA 95690. Phone: 916 257-9613. Email: doublemfarms@mcdowellestate.com. Open: See our website for current hours. Directions: Click here for a map and directions. Payment: Cash, only. Only about 20-30 minutes from Sacramento in the delta. picked pears and additional fruits such as peaches, apricots, plums, nectarines, pluots, apriums, etc may be available. Other crop products available include wheat bundles, straw bales, corn stove cleaned fuel, alfalfa, turkey eggs. Also connected to McDowell Hunting Preserve with upland gamebird hunting of pheasants, chukars, and quail. (ADDED: July 22, 2011) (UPDATED: May 05, 2012)
Solano County
Morgan's of Californa/Morgan Ranch Organics -

Certified Organic

, Eggs (organic, free range, vegetarian fed), Brown eggs, Hiking trails, Within an easy drive to an Interstate road, Farm/ranch tours for visitors, children welcome, No pets please, Honey from hives on the farm, gift shop, restrooms, picnic area, picnic area (bring your own food)
3984 Canal Lane, Winters, CA 95694. Phone: 530-795-3253. Alternate Phone: 530-902-2488. Fax: 530-795-1432. Email: morgansofcalifornia@gmail.com. Open: Monday to Saturday, from 10 am to 4 pm. Directions: Click here for a map and directions. We are certified organic for all crops! Payment: Cash, Debit cards, Visa/MasterCard. Click here for our Facebook page. Bring your own picnic and eat under the palapas by the pond. We also sell dried fruit, nuts and hand-dipped chocolate candies. Samples always available. We ship. Certified organic fruit and eggs by California Certified Organic Farmers. (ADDED: April 15, 2015)
---
Horse Rides and More:
---
Farm Bed And Breakfasts
Napa County
Clerici Ranch

- Chicken (free range), USDA Natural, No hormones used, No antibiotics used, 100% grass and/or grain fed, Eggs (organic, free range, vegetarian fed), Farm market with fruits and vegetables, Within an easy drive to an Interstate road, Fresh eggs
2224 Oak Knoll Avenue, Napa, CA 94558. Phone: 707-251-8991. Email: clericiranch@att.net. Open: Our chicken meat and eggs are available on a varied schedule; Please call or email ahead to reserve your chicken as we raise these wonderful birds in small batches; Eggs are usually available year round but are very popular so please reserve yours ahead; All other fruits and vegetables are sold as ripened - we put a sign out front or our customers let us know when they will be by. Directions: Our ranch is located at the intersection of Silverado Trail and Oak Knoll Avenue in Napa, California. The entrance can be found by turning west onto Oak Knoll and turning right about 1/8 mile down Oak Knoll Avenue. Click here for a map and directions. Payment: Cash, only. We raise and sell our chickens using old fashioned natural methods- no pesticides or other additives on our ranch! We also have strawberries, raspberries, blackberries, boysenberries and blueberries in season. Other fruits and vegetables available as well- all grown right here on the ranch according to our natural philosophy!. (ADDED: October 06, 2010)
---
Farm Venues for Weddings, Events, Activities, Parties and Meetings:
---
Wholesale produce
Yuba County
Sierra d'Oro Olive Oil - , gift shop, events at your location (call for info)
12087 Regent Way, Oregon House, CA 95962. Phone: 855-219-3622. Alternate Phone: 1-530-692-2001. Email: info@sierradoro.com. Open: every day from 10 am to 5 by appointments only. Click here for current open hours, days and dates. Directions: From highway 20 Between Marysville and Grass Valley Turn on Marysville Road go 11.4 mi (=>Dobbins) Turn right onto Co Road 20/Marysville Road go 2.5 mi Turn right at Rices Crossing Road go 2.4 mi Turn right at Regent Way go 2.1 mi At the "Y", stay on Regent Way (on the right is Winding Way) Destination is on the left #12087 (0.9 mi after the gravel begins). Payment: Cash, Check, Visa/MasterCard, Discover. Click here for our Facebook page. Organic Certified Extra Virgin Olive Oil by CCOF Aged gourmet Balsamic vinegars. Organic Olive Oil natural and flavored, Aged Balsamic vinegars plain and flavored. (UPDATED: August 24, 2013)
---
Resources For Farmers
Napa County
95425 Services, LLC - Regional delivery (see below for details), sale, Other services ,
304 Napa County Airport, Napa, CA 95403. Phone: 509-281-1599. Email: 95425services@gmail.com. Open: available 24/7/365. Directions: Payment: Cash, Check. Heloventure is available to assist in agricultural operations in most of California. We are able to travel at affordable rates throughout the northern and central California valleys. Our Robinson R-44 is proven effective in crop drying and frost abatement, and we have a Hiller 12 which can be relocated where needed as well. If you might be interested in our services please feel free to email, call, or text me anytime. Thank you,. (ADDED: April 02, 2013)