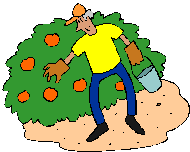 Looking for Pick Your Own Farms in Italy in 2023? Scroll down this page and follow the links. And if you bring home some fruit or vegetables and want to can, freeze, make jam, salsa or pickles, see this page for simple, reliable, illustrated canning, freezing or preserving directions. There are plenty of other related resources, click on the resources dropdown above. If you are having a hard time finding canning lids, I've used these, and they're a great price & ship in 2 days.
If you have questions or feedback, please let me know! There are affiliate links on this page. Read our disclosure policy to learn more.
Italy / Italia U-Pick Farms and Orchards in 2023
Pick-your-own farms in Italy
These pages list farms in Italia. You may pick the fruit or vegetables yourself. Please use the feedback link if you want to tell your experience (good or bad) with a farm, ask a question, or comment on the website. I'm always looking for more farms to add, so click on the suggest a farm link if you know of a farm that I haven't listed! And if you have a farm and want to add it or correct the information, just click on Add My Farm.
Northern Italy
Orto Didattico E Fattoria Di Animazione - beans, beets, broccoli, carrots, cucumbers, figs, flowers, grapes, herbs or spices, lavender, onions, peas, peppers, plums, strawberries, tomatoes, other vegetables, Other fruit or veg, Honey from hives on the farm, gift shop, farm animals, school tours
Via Lorenzoni 15, Castelfiorentino, IT 50051. Phone: +39.3405630771. Fax: +39.(0)5710945. Email: ortididattici@etabetaonlus.org. Directions: From Florence: reach and follow highway FI-PI-LI until Empoli Ovest exit, then follow the direction boards for Siena. When you arrive in Cambiano a village which belongs to Castelfiorentino, turn on your left side in "Via (road) Lorenzoni" and follow it until the end. Ring at number 15, just at the end of the road, you can identify it easily because a black, low iron gate. If no one answer to you, try to call +39.3405630771. Click here for a map and directions. Crops are usually available all year. Open: Monday to Friday 9am to 7pm. We use natural practices, but are not yet certified Organic. Payment: Cash, only. Quince apples Cherries Eggs Radish Mead Honey Flower Pollen Mulberries Roses Myrtles.
Fattoria Didattica La Serra -
Sienna.
Agriturismo Il Calesse -
Pistoia.
Agriturismo il ciliegio -
Siena.
Podere Le Fornaci -
Greve, Chianti, Florence region.
Fattoria di Maiano -
Fiesole, Florence region
Tulipani-Italiani Pick Your Own Tulips - pick your own flowers (tulips only), tulips,
Viale Della Repubblica 113, 20010 Cornaredo, Italia. Phone: 339 122 7321. Open: (re-opened in 2021), daily from 09.00-19.00, from mid-March to mid-April, depending on the availability of its tulips. Apertura: tutti i giorni dalle 09.00 alle 19.00, da metà marzo a metà aprile, a seconda della disponibilità dei suoi tulipani. Si paga all'entrata un biglietto di tre euro con cui i visitatori possono raccogliere due tulipani» spiegano. Nel giardino incantato sono presenti ben 250 mila tulipani di 180 specie. Located in the Prenestino-Labicano area of east Rome. To enter the tulip park, you purchase an entrance voucher online on their website. The voucher includes 3 tulips that you pick yourself. You can pick as many more as you want at an extra cost.
News stories say this is the first Italian tulip field, one-hectare (2.5 acre), planted by a Dutch couple (Edwin Koeman and Nitsuje Wolaniosto) to recreate the tradition in the Netherlands where you can pick your own tulips. They planted 250000 tulips of 183 different varieties and opened on March 28 and will remain open for three or four weeks, depending on the tulips. There are red, purple and yellow tulips. The current cost is 3 euros for two tulips. Click here for a link to our Facebook page. (UPDATED: March 16, 2021 JBS) (ADDED: April 3, 2017, JBS)
Lombardy - Milan area
Castel Cerreto Soc. Coop. Agricola - asparagus, strawberries, apricots, cherries, peaches, blueberries, blackberries, melons, watermelons, Muscat grapes, kiwis, pumpkins
Via Canonica, 150, 24047 Treviglio BG. Phone: 389 164 7981. Email: coop.castelcerreto@gmail.com. Open: April to October. Directions: click here for a map and directions. In order of ripening: asparagus, strawberries, apricots, cherries, peaches, blueberries, blackberries, melons, watermelons, Muscat grapes, kiwis, pumpkins. Customers can pick the fruit directly from the trees and walk freely in the fields. At the farmhouse's farmer's shop you can taste the agricultural products of the area: cold cuts, cheeses, juices, compotes, ice creams with the company's organic fruit. In collaboration with associations, institutions and local producers, three annual festivals are organised : asparagus (April), strawberries (May), grapes and pumpkins (September). A cinerassegna starts at the end of June accompanied by musical evenings and cultural events. Castel Cerreto Soc. Coop. Agricola facebook page. Azienda frutticola biologica sita a Castel Cerreto - Treviglio (BG)
Strawberries in 2022 were 6€/kilo. The farm supplies punnets and crates for collecting.
Sicily
Fattoria Vasadonna - Oranges, restrooms, concessions or refreshment stand, picnic area, farm animals
Motta Sant'Anastasia, Catania, IT 95040. Phone: 0039-3492693854. Email: pickyourownsicily@gmail.com. Open: All days. But you need to reserve before.. Directions: See their website for directions. Payment: Cash, only. They produce Organic Sicilian Oranges (ADDED: January 17, 2012, suggested by a visitor)
Typical Harvest Dates in Italy, by Crop
Keep in mind, the climate in Italy is very diverse, from the Alps in the north to Sicily in the Mediterranean. There is even a substantial difference between coastal areas and the mountains in the center of the country..