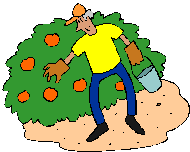 Looking for North Carolina Co-Packers to Make and Package Your Food Product: Jams, Salsa, Sauces, Pickles, Cookies, Pies, cakes, whatever! in 2022? Scroll down this page and follow the links. And if you bring home some fruit or vegetables and want to can, freeze, make jam, salsa or pickles, see this page for simple, reliable, illustrated canning, freezing or preserving directions. There are plenty of other related resources, click on the resources dropdown above. If you are having a hard time finding canning lids, I've used these, and they're a great price & ship in 2 days.
If you have questions or feedback, please let me know! There are affiliate links on this page. Read our disclosure policy to learn more.
North Carolina Co-Packers to Make and Package Your Food Product: Jams, Salsa, Sauces, Pickles, Cookies, Pies, cakes, whatever!
North Carolina Co-Packers: Want to Sell Your Salsa, Preserves, Jams, Etc.? Learn About Using A CoPacker to Prepare It!
If you want to make and sell your home-made preserves, salsa, spaghetti sauce, applesauce, apple butter, jams, jellies, or whatever, you will need a licensed kitchen to prepare and can the food. That's fine for relatively small quantities, and if there is a licensed kitchen to rent nearby at a good cost. See this page for shared use kitchens in North Carolina. But it may be less expensive (and less risky) for your new business to use a CoPacker to prepare their food, according to you recipe and process.
What is a Co-Packer?
Co-packers manufacture and package foods for other companies to sell. These products range from nationally-known brands to private labels. Entrepreneurs choose to use the services of copackers for many reasons. Copackers can provide entrepreneurs with a variety of services in addition to manufacturing and packaging products. They can often help in the formulation of the product. The copacker may function only as a packer of other people's products or may be in business with his own product line. They may be, in fact, manufacturing several competing products. The range of services available from a copacker will vary depending on the size and experience of the copacker and the type of facilities and the capacity of their plant.
Choosing a Co-Packer
You will want to choose a co-packer who has experience making the type of product and packaging that you need. You may also want to choose a co-packer that is located close to you or your source materials and/or market or distribution centers to reduce costs.
See this page for much, much more about co-packers, like advantages, disadvantages and how to choose a copacker.
The following list consists of companies in North Carolina that have co-packing capabilities. This list is neither all-inclusive, nor is it meant to serve as an endorsement.
If you are a co-packer wishing to be added to this list, add your information here.
North Carolina Co-Packers
Blue Ridge Food Ventures -
1461 Sand Hill Road, Candler, NC 28715, (828) 348-0130.
Bobbees Bottling Inc. - Copacker, Product development services, much more 3959 Highway 39S, Louisburg, NC 27549. Phone: 919-496-4286. Fax: 919-496-5931. Email:

[email protected]

. We do Copacking for BBQ Sauces, Hot Sauces, Salad dressings, Salsas, Relishes, and much more! Our Capabilities: Recipe scaling Product development Portion cup packaging Mini bottle production Glass & Plastic Cold & Hot Fill Shrink band safety seal Multi-unit shrinking Crates & packaging containers Special project labeling Volume shipping to multiple locations in & out of US. (UPDATED: April 05, 2020)
Carolina CoPacking - Copacker, Product development services, Recipe development, Dry shelf storage, Acidified canning, Hot packing, Glass, Plastic, Scale-up recipes, We can file forms and paperwork, We can source (find) ingredients, We can source (find) packaging, We specialize in small and start-ups, Free Consulting services
860 Commerce Drive , Henderson, NC 27537. Phone: (252) 433-0130. Email:

[email protected]

. Open: See their website for for hours and availability. Directions: See their website for directions. Click here for a map and directions. CCP will prepare, cook, bottle, pack, and ship your products. We are there from start to finish. We can improve on existing formulations or create one from scratch for you via our in-house food science department. What we do for each customer is your own. We do not share or sell trade secrets and you will have a copy of the actual recipe we produce at our facility. Trust only works when we are all on the same page! CCP can package your product and ship to you, or direct order fulfillment to your retailers / distributors. We offer custom labeling & packing solutions to fit your needs. Click here for our Facebook page. Located in Vance County. (ADDED: March 17, 2020)
Creative Foods, Inc. -
5912 Campbell Street, Hanahan, SC 29406, (843) 747-5102.
D'vine Foods -
1585 Hwy 701 South, Elizabethtown, NC 28337. Phone: 910-862-2576
Endorphin Farms -
3255 Parker Drive, St. Augustine, FL 32084, (904) 824-2006.
Forge Mountain Foods - jams, jellies, butters, relishes P. O. Box 1055, Flat Rock, NC 28731. Phone: 828-692-9470.
Golding Farms Foods - 6061 Gun Club Road, Winston-Salem, NC 27103. Phone: 336-766-6161. Fax: 336-766-3131. Email:

[email protected]

. Description of services or product specialties: Equipped to fill 5-ounce to 1-gallon bottles, jars in glass or plastic, hot or cold pack.
House-Autry Mills, Inc. - Baking Mixes, Flour, Meals, Sauces, Seasonings and Cooking Enhancers. P. O. Box 460, Four Oaks, NC 27524. Phone: 800-849-0802; 919-963-6200. Fax: 919-963-6458.
Inner Banks Seafood -
100 Jean Street - Plymouth, NC 27962. Phone: 252-791-0811
Patter Fam Sauces -
8019 Hayport Road, Wheelersburg, OH 45694, (740) 352-2008.
Quality Foods from the Sea -
173 Knobbs Creek Drive Elizabeth City, NC 27909. Phone: 800-433-7103.
Stormberg Foods - Copacker, Product development services, OtherLarger volumes only
1002 Sunburst Drive, Goldsboro, NC 27534. Phone: (252) 340-2434. Open: See their website for for hours and availability. Directions: See their website for directions. Click here for a map and directions. The home of American Biltong - Stormberg co-packs from its high-tech manufacturing facility in Goldsboro, North Carolina, perfectly situated to process, pack and dispatch your order via courier, no matter where you're located in the US. Located in Wayne County (ADDED: November 08, 2019, Suggested by a visitor)
Sunburst Trout Company -
314 Industrial Park Drive, Waynesville, NC 28716. Phone: 800-673-3051.
TVS -
11 Mountain Industrial Drive, Brevard, NC 28712. Phone: 828-884-3195.
Virginia Food Works - Co-packing and Commercial Kitchen Services
7916 Abilene Road, Farmville, VA, 23901, (434) 960-8958.
Washington Crab and Oyster Company -
321 North Pierce Street, Washington, NC 27889. Phone: 252-946-5796.
Where can I find more information about canning?
For more than 250 specific, simple recipes with step-by-step directions and photos; and general information on canning and food preservation, see this page.