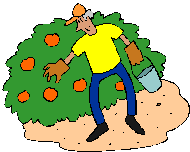 Looking for Ontario, Canada Co-Packers to Make and Package Your Food Product: Jams, Salsa, Sauces, Pickles, Cookies, Pies, cakes, whatever! in 2022? Scroll down this page and follow the links. And if you bring home some fruit or vegetables and want to can, freeze, make jam, salsa or pickles, see this page for simple, reliable, illustrated canning, freezing or preserving directions. There are plenty of other related resources, click on the resources dropdown above. If you are having a hard time finding canning lids, I've used these, and they're a great price & ship in 2 days.
If you have questions or feedback, please let me know! There are affiliate links on this page. Read our disclosure policy to learn more.
Ontario, Canada Co-Packers to Make and Package Your Food Product: Jams, Salsa, Sauces, Pickles, Cookies, Pies, cakes, whatever!
Ontario, Canada Co-Packers: Want to Sell Your Salsa, Preserves, Jams, Etc.? Learn About Using A CoPacker to Prepare It!
If you want to make and sell your home-made preserves, salsa, spaghetti sauce, applesauce, apple butter, jams, jellies, or whatever, you will need a licensed kitchen to prepare and can the food. That's fine for relatively small quantities, and if there is a licensed kitchen to rent nearby at a good cost. See this page for shared use kitchens in Ontario, Canada. But it may be less expensive (and less risky) for your new business to use a CoPacker to prepare their food, according to you recipe and process.
What is a Co-Packer?
Co-packers manufacture and package foods for other companies to sell. These products range from nationally-known brands to private labels. Entrepreneurs choose to use the services of copackers for many reasons. Copackers can provide entrepreneurs with a variety of services in addition to manufacturing and packaging products. They can often help in the formulation of the product. The copacker may function only as a packer of other people's products or may be in business with his own product line. They may be, in fact, manufacturing several competing products. The range of services available from a copacker will vary depending on the size and experience of the copacker and the type of facilities and the capacity of their plant.
Choosing a Co-Packer
You will want to choose a co-packer who has experience making the type of product and packaging that you need. You may also want to choose a co-packer that is located close to you or your source materials and/or market or distribution centers to reduce costs.
See this page for much, much more about co-packers, like advantages, disadvantages and how to choose a copacker.
The following list consists of companies in Ontario, Canada that have co-packing capabilities. This list is neither all-inclusive, nor is it meant to serve as an endorsement.
If you are a co-packer wishing to be added to this list, add your information here.
Co-Packers in Ontario
Co-Pak Packaging Corporation - co-packer
1231 Martin Grove Rd, Toronto, ON M9W 4X2. Phone: (416) 742-0092. Phone: (866) 914-2755. Since 1999, we have provided co-packing needs to partners across a number of industries and usually on tight deadline schedules. We're experienced in such industries as pharmaceutical, food, beverage, technology, QSR, health and beauty, business supplies, and home improvement.
Dainty Foods International - 725 Broadway Boulevard, Windsor, Ontario, N9C 3W5 Canada. Phone: 800-268-0222. Phone: 519-972-8888. Fax: 519-966-3298. Email:

[email protected]

; Contact: Sherri Jones
J.D. Smith and Sons -
180 Basaltic Road, Vaughan Ontario Canada L4K 1G6. Phone: 866-669-8980 or (905) 669-8980. Email:

[email protected]

. We are one of the longest serving integrated 3PLs in Canada. We operate a network of warehouses, perform in-house co-packing, and transport your product to market on our fleet that has serviced Canada since 1919. We have made a strong commitment to food safety with quality programs such as HACCP, SQF (GFSI Standard) and Organic. We are also ISO and service DEL product (drug establishment). We provide several value-added services including co-packing in-house to avoid added cost of handling and transportation. Our trucking division manages deliveries to market for one-stop shopping. We manage raw materials and packaging and shuttle programs between production facilities and our warehouse for round-trip efficiency. Our facilities are FDA registered and equipped with audio and video surveillance security. We have an intimate knowledge of retailer compliance i.e. labeling, ASN, appointment so rest assured your orders are in good hands.
Rootree - Co-packer
5295 John Lucas Dr, Burlington, ON L7L 6A8. Phone: 905-336-7875. Email:

[email protected]

. We pack for you! In pouches, bottles, tins, glass - you name it! We work with flexible and rigid packaging. We can pack most food products, including powders, dry granular, liquids, gels, and even candy. We specialize in cosmetics and cleaners. We can pack most food products, including powders, dry granular, liquids, gels, and even candy. Note: We are

not

open to the public - by appointment only.
Bakery Ingredients
Teas
Coffee
Snacks
Nuts and Seeds
Dried Fruit
Grains and Seeds

>Shah Trading Company Ltd. - Rice, Beans, Spices, Nuts and Dried Fruit. 3451 McNicoll Avenue, Toronto, Ontario, M1V2V3, Canada. Phone: 416-292-6927. Fax: 416-292-7932. Email:

[email protected]

.
Skjodt-Barrett Foods -
5 Precidio Court , Brampton, ON L6S 6B7. Phone: (905) 671 2884. Email:

[email protected]

. Whether you require a custom foods solution, production to a pre-existing specification or a particular packaging application, our dedicated and highly knowledgeable team is here to support your business needs.
Stemmler's - Meats
725 McMurray Road, Waterloo, Ontario N2J 4G8. Phone: (519) 699-4590. Fax: (519) 699-4234. Email:

[email protected]

.. Working towards HACCP certification (Fall 2020). Working towards licensing under the Safe Food for Canadians Regulations (SFCR) (Spring 2021). 17,000 sq. ft. of clean space dedicated to meat processing and packing. State-of-the-art meat processing equipment (Schröter, Bizerba, Inject Star) with sanitation bays at each process. Top quality ingredients and packaging of your choice, sourced for you. Reliable logistics team prepared to ship out your product on time
Masterclass staff with 35+ years of experience in the meat processing industry.
WG manufacturing - Co-Packing and Co-Manufacturing
2110 Williams Parkway, Unit #6, Brampton, Ontario, Canada L6S 5X6. Phone: 905-790-3377. Email:

[email protected]

.
Co-Packaging, On-Site Co-Packaging, Re-Work, Brand Distribution, Warehouse Logistics, Temporary Displays

If you still can't find a suitable co-packer for your product, see co-packers in other areas of Canada here.
Where can I find more information about canning?
For more than 250 specific, simple recipes with step-by-step directions and photos; and general information on canning and food preservation, see this page.