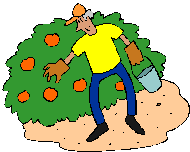 Looking for Virginia Commercial Kitchens, Community Kitchens, Licensed Kitchens, Shared Kitchens - Places to make foods to sell in 2022? Scroll down this page and follow the links. And if you bring home some fruit or vegetables and want to can, freeze, make jam, salsa or pickles, see this page for simple, reliable, illustrated canning, freezing or preserving directions. There are plenty of other related resources, click on the resources dropdown above. If you are having a hard time finding canning lids, I've used these, and they're a great price & ship in 2 days.
If you have questions or feedback, please let me know! There are affiliate links on this page. Read our disclosure policy to learn more.
Virginia Commercial Kitchens, Community Kitchens, Licensed Kitchens, Shared Kitchens - Places to make foods to sell
Virginia Commercial Kitchens, Community Kitchens, Licensed Kitchens, Shared Kitchens -
Places to make foods to sell!
A licensed kitchen is an inspected, registered commercial kitchen where foods intended for sale can be safely made, in accordance with laws and regulations. While many states allow some low-risk foods to be made at home and sold in smaller quantities, many foods intended for sale can only be made in a licensed kitchen. If you want to make and sell your home-made preserves, salsa, spaghetti sauce, refrigerated foods or whatever, you will need a licensed kitchen to prepare and can the food. many licensed kitchens open their doors at low cost to local food entrepreneurs.
There are many lists of commercial kitchen in Virginia,online, but the list below is the ONLY one with complete contact information and links to their websites, and all in one place. If you would rather have a company make and package the food product for you, see this list of copackers in Virginia
Many commercial kitchens have closed, either temporarily, or permanently due to COVID-19. If you have an update about a kitchen, please click here to write me!
If you are have a licensed kitchen wishing to be added to this list, add your information here.
Commercial Kitchens, Community Kitchens, Licensed Kitchens and Shared Kitchens
Note: You may find it is required by your state take the ServSafe® training classes for Manager and employees. It certainly is advisable, in any case. You can get the ServSafe® Handbook that accompanies the course here.
Anna's Community Kitchen -
Virginia Beach, VA. Phone: 757-491-5050.
Barrett's Commissary Kitchen -
Alexandria, VA. Phone: 703-823-3777.

Charlie and Grace Kitchen Rental -
Fredericksburg, VA. Phone: 540-361-1002.
Chefscape -
1602 Village Market Blvd SE #120, Leesburg, VA 20175. . Phone: 571-206-1133. And a second location:
20630 Ashburn Rd, Ste 196, Ashburn, VA 20147. Phone: 571-206-1133.

Commercial Kitchen -
Burke, VA. Phone: 703-239-0102.
Commercial Prep Kitchen -
Waynesboro, VA. Phone: 949-439-1272.

Flavor Commercial Kitchen -
600 Concord Avenue, Charlottesville, VA 22903. Phone: 434-760-3777. Email: flavorcateringevents@gmail.com.

Frontier Kitchen -
8538 TERMINAL ROAD SUITE O, Lorton, VA 22079. Phone: 571-494-0897. Email: INFO@FRONTIERKITCHEN.ORG. Frontier Kitchen is a business incubator for the culinary world, -we provide great facilities, but the less tangible business items are just as important. We have the expertise you need in understanding proper certifications, assistance with finding customers and help finding business training you need to succeed. We offer established networks of professional support personal and staff with decades of combined experience in business and the food industry...we have the expertise to help your company succeed. And we don't require a piece of your company to help you. We offer top notch facilities and the expertise to help you build and grow your business.
Frontier Kitchen Haymarket -
Haymarket, VA. Phone: 571-494-0897.
Golden Lily Foods Kitchen -
820 S Pickett Street, Alexandria, VA. Close to 395, 495, only ten miles from Washington, D.C.USDA and VDACS certified, suited towards Farmer's Market vendors, home based chef prep meals, wholesale food manufacturers, and small caterers

>Highland Center Incubator Kitchen -
Monterey, VA. Phone: 540-468-1922.

Homemade -
Alexandria, VA. Phone: 703-683-1940.
In the Kitchen -
Midlothian, VA. Phone: 804-744-7740.
Kitchen 4U2Rent RVA -
Richmond, VA. Phone: 804-977-6444.
Kitchen Share -
Henrico, VA. Phone: 804-507-5222.

Kitchen Thyme -
Richmond, VA. Phone: 804-396-2665.

Lavendar House and Community Kitchen -
Virginia Beach, VA. Phone: 757-499-6671.
Leap Kitchen -
co-located with the Freedom First Credit Union branch, 1210 Patterson Ave SW, Roanoke, VA 24016. Phone: 540-632-1360. Email kitchen@leapforlocalfood.org. Roanoke's shared commercial kitchen and food business incubator. Beyond the physical space, we work to support local food entrepreneurs in developing, operating, and growing their business. The LEAP Kitchen provides easy access to an inexpensive, fully-equipped and licensed commercial kitchen, as well as the resources you need to create a business plan, start your business, create your product, find outlets for sales, and scale up.
The LEAP Kitchen is set up for many types of food businesses, including (but not limited to!) bakers, value-added producers (salsa, jam/jelly, pickles, etc.) and manufacturers, food truck/cart operators, caterers, pop-up events (tables and chairs provided on a covered patio), community/civic/religious/school groups, private production, and small cooking classes.
Millstone Kitchen -
4237 Price's Fork Road Blacksburg, Virginia 24060. Email: millstonekitchen@gmail.com. Millstone Kitchen is a commercially-licensed kitchen space. Available for rent by the hour, food entrepreneurs can ready their product for sale or test new recipes, offering the freedom to explore new markets and customers without the risk of opening their own storefronts. The Kitchen can also serve as a commissary space for local food trucks, offering prep and storage spaces as well as disposal services. Additionally, Millstone Kitchen offers business support services.
NOVA Richard J. Ernst Community Cultural Center Prep Kitchen -
NOVA's Annandale Campus, 8333 Little River Turnpike, Annandale, VA 22003. Phone: 703.323.3159. Email: lcearl@nvcc.edu. The prep kitchen is equipped with:
(2) large capacity reach-in refrigerators
(2) Turbochef C3 microwave/convection ovens
(1) Amana commercial microwave/convection oven
(2) proof/hot cabinets
(1) Scotsman 500 lb. cube ice machine
and more.
Red Aster Foods -
Fredericksburg, VA. Phone: 301-825-4775.
Spencer Penn Community Kitchen -
Phone: 276-957-5757.

The Highland Center Incubator Kitchen -
Monterey, VA. Phone: 540-468-1922.

The Mobile Spoon -
Chantilly, VA. Phone: 703-229-4203.

The Savory Commissary Kitchen -
Richmond, VA. Phone: 804-977-6448.
Virginia Food Works - Co-Packing Services and Commercial Kitchen Rental
Prince Edward County Cannery, 7916 Abilene Rd, Farmville, VA 23901. Phone: (434) 960-8958. Email: info@VirginiaFoodWorks.org. Commercial Kitchen Rental: If you have an established food business and are looking to take your production to the next level, our commercial kitchen rentals may be a good fit for you. Our large-volume steam kettles, filling machine, scales and label applicator speed up production, making the drive to Farmville worthwhile. For information on renting the facility for personal use ("home canning"), visit the Prince Edward County Cannery page. Home canning is for personal consumption only as the foods created are not for resale.
Other Resources
If you still can't find a suitable kitchen, you may need a co-packers. Co-packers manufacture and package foods for other companies - and small food businesses - to sell. See this list of co-packers in your area.
Where can I find more information about canning?
For more than 250 specific, simple recipes with step-by-step directions and photos; and general information on canning and food preservation, see this page.