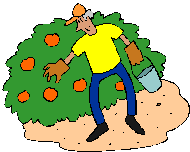 Looking for Maryland Commercial Kitchens, Community Kitchens, Licensed Kitchens, Shared Kitchens - Places to make foods to sell in 2023? Scroll down this page and follow the links. And if you bring home some fruit or vegetables and want to can, freeze, make jam, salsa or pickles, see this page for simple, reliable, illustrated canning, freezing or preserving directions. There are plenty of other related resources, click on the resources dropdown above. If you are having a hard time finding canning lids, I've used these, and they're a great price & ship in 2 days.
If you have questions or feedback, please let me know! There are affiliate links on this page. Read our disclosure policy to learn more.
Maryland Commercial Kitchens, Community Kitchens, Licensed Kitchens, Shared Kitchens - Places to make foods to sell
Maryland Commercial Kitchens, Community Kitchens, Licensed Kitchens, Shared Kitchens -
Places to make foods to sell!
A licensed kitchen is an inspected, registered commercial kitchen where foods intended for sale can be safely made, in accordance with laws and regulations. While many states allow some low-risk foods to be made at home and sold in smaller quantities, many foods intended for sale can only be made in a licensed kitchen. If you want to make and sell your home-made preserves, salsa, spaghetti sauce, refrigerated foods or whatever, you will need a licensed kitchen to prepare and can the food. many licensed kitchens open their doors at low cost to local food entrepreneurs.
There are many lists of commercial kitchen in Maryland,online, but the list below is the ONLY one with complete contact information and links to their websites, and all in one place. If you would rather have a company make and package the food product for you, see this list of copackers in Maryland
If you have an update about a kitchen, please click here to write me!
If you are have a licensed kitchen wishing to be added to this list, add your information here.
Commercial Kitchens, Community Kitchens, Licensed Kitchens and Shared Kitchens
Note: You may find it is required by your state take the ServSafe® training classes for Manager and employees. It certainly is advisable, in any case. You can get the ServSafe® Handbook that accompanies the course here.
B-More Kitchen -
5609 Hess Avenue, Baltimore, MD 21212.

Catered To You Kitchen -
9693 Gerwig Ln Ste F, Columbia, MD 21046. Phone: (240) 770-1876

Commercial Ghost Kitchen and Commissary -
2301 Rolling Rd, Windsor Mill, MD 21244.

Charlies Bakehouse -
Frederick rd, Catonsville, MD 21228.

Creative Cakes, Inc -
8814 Brookville Rd, Silver Spring, MD 20910.

Da Capo -
220 Girard St, Suite B, Gaithersburg, MD 20877.
Email: allora@openhandpasta.com. Phone: 240-330-7004 New kitchen appliances with lots of capacity left. Home to Open Hand Pasta & Provisions, and B's Berries. Pricing: • $30/hr • Customized monthly rates
Farmland Commercial Kitchen -
11910 Parklawn Drive, Rockville, MD 20852. Phone: (240) 706-0500.
Flavors -
6504 America Blvd #105A, Hyattsville, MD 20782.

GG Kitchen -
10562 Metropolitan Avenue, Kensington, MD 20895.

Gaithersburg Commercial Kitchen -
7845 D Airpark Road, Gaithersburg, MD 20879. Email: dmodel@mromelettemd.com. Phone: 301-340-2800 Have space for 3 more companies. Run by Mr. Omelette. Large walk-in fridge, freezer, and storage space available to members. Pricing: • Basic Membership $600/month • Security Deposit of $800 • Hourly — from $25/hr
Greenmount Culinary Incubator -
3028 Greenmount Ave, 150, Baltimore, MD 21218.
Phone: (667) 231-1143.
Lagniappe -
625 Towne Center Drive Joppa, Joppa, MD 21085.

Our Time Kitchen -
117 w 24th st , Baltimore, MD 21218.

RRUUC Weekday Kitchen Rental -
6301 River Road, Bethesda, MD 20817.
Email: office@rruuc.org. Kitchen for a church and is only available on weekdays. Pricing: • $225 first three hours and $80 every hour thereafter • Interested in negotiating an exclusive long term space user
TPSS Community Kitchen -
310 Tulip Ave, Takoma Park, MD 20912.
Email: ibaker@crossroadscommunityfoodnetwork.org. Phone: 901-601-5406 Only shared kitchen space with business training. Nearly at capacity and embarking on an expansion. Has the smallest amount of space and cooking appliances, cheapest space, and most business assistance. Requires an application review process. Pricing: • Rental — $15-$50/hour • Dry storage — $20/shelf/month (small/medium) • Cold storage — $30/shelf/month (small)
The Cutting Board -
300 East 2nd St, Frederick, MD 21701.
Email: cuttingboard300@gmail.com.
Tasty Creations -
8010 Hog Neck Road, Suite 103, Pasadena, MD 21122.

Tag Team Kitchen -
10453 Metropolitan Avenue, Kensington, MD 20895.

Tasty's Crab and Shrimp -
517 Red Coat Place, Fort Washington, MD 20744.

The Kitchenton -
11850 Park Waldorf Lane, Unit 113, Waldorf, MD 20601.
United Evangelical Church UCC -
3200 Dillon Street, Baltimore MD, Baltimore, MD 21224.
Phone: (410) 276-0393.

Other Resources
If you still can't find a suitable kitchen, you may need a co-packers. Co-packers manufacture and package foods for other companies - and small food businesses - to sell. See this list of co-packers in your area.
Where can I find more information about canning?
For more than 250 specific, simple recipes with step-by-step directions and photos; and general information on canning and food preservation, see this page.