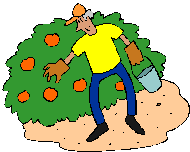 Looking for Georgia Commercial Kitchens, Community Kitchens, Licensed Kitchens, Shared Kitchens - Places to make foods to sell in 2022? Scroll down this page and follow the links. And if you bring home some fruit or vegetables and want to can, freeze, make jam, salsa or pickles, see this page for simple, reliable, illustrated canning, freezing or preserving directions. There are plenty of other related resources, click on the resources dropdown above. If you are having a hard time finding canning lids, I've used these, and they're a great price & ship in 2 days.
If you have questions or feedback, please let me know! There are affiliate links on this page. Read our disclosure policy to learn more.
Georgia Commercial Kitchens, Community Kitchens, Licensed Kitchens, Shared Kitchens - Places to make foods to sell
Georgia Commercial Kitchens, Community Kitchens, Licensed Kitchens, Shared Kitchens -
Places to make foods to sell!
A licensed kitchen is an inspected, registered commercial kitchen where foods intended for sale can be safely made, in accordance with laws and regulations. While many states allow some low-risk foods to be made at home and sold in smaller quantities, many foods intended for sale can only be made in a licensed kitchen. If you want to make and sell your home-made preserves, salsa, spaghetti sauce, refrigerated foods or whatever, you will need a licensed kitchen to prepare and can the food. many licensed kitchens open their doors at low cost to local food entrepreneurs. There are many lists of commercial kitchen in Georgia,online, but the list below is the ONLY one with complete contact information and links to their websites, and all in one place.
If you would rather have a company make and package the food product for you, see this list of copackers in Georgia
Many commercial kitchens have closed, either temporarily, or permanently due to COVID-19. If you have an update about a kitchen, please click here to write me!
If you are have a licensed kitchen wishing to be added to this list, add your information here.
Commercial Kitchens, Community Kitchens, Licensed Kitchens and Shared Kitchens
Note: You may find it is required by your state take the ServSafe® training classes for Manager and employees. It certainly is advisable, in any case. You can get the ServSafe® Handbook that accompanies the course here.
24/7 Shared Kitchen -
245 Scenic Hwy Lawrenceville, GA 30046. Phone: 404-484-4588. Email: corneliaflorea@yahoo.com. Reasonable rates are available by the hour or with a monthly membership. Convenient to GA Hwy 120 and 316. If you are interested, please send an email or call.
420 MCD LLC -
420 McDonough Blvd. Atlanta, GA 30315. Phone: 404-271-4647.
A Haute Cookie -
529 North Central Avenue Hapeville, GA 30096. Phone: 404-883-6424. Email: info@ahautecookie.com. Note: they may have moved to Grant Avenue; I see different addresses and phone numbers for them online.
Apple Butter Bakery and Custom Cake Shoppe -
5370 Stone Mountain Hwy-Suite 600 Stone Mountain, GA 30087. Phone: 678-476-0902.
Atlanta Food Innovation Center -
302 SE Decatur Street Atlanta, GA 30312. Phone: 404-561-2402. Email: info@afic.org. The Atlanta Food Innovation Center (AFIC) is a membership kitchen for emerging food companies to experience a smarter, faster way to develop nutritious food products and meals, so they can experience greater success rates, be socially responsible and better educated in the food industry. We will work with industry experts to help companies and startups create shelf stable, nutritious food products, reduce food waste, reduce hunger, and provide vocational skills and employ under employed or previously homeless individuals.
Atlanta Meal Prep, LLC - They may have closed; their website is gone and their Facebook page has no activity since March 2022
2752 Ponce De Leon Avenue Decatur, GA 30030. Phone: 404-805-4726.
Black Sheep Tavern & Oyster Room -
330 Edgewood Avenue Atlanta, GA 30312. Phone: 319-594-4226.
Cami Cakes, LLC -
1201 West Lane Atlanta, GA 30318. Phone: 404-819-0238.
Chefspring LLC -
3378 Brookdale Ave Macon, GA 31204. Phone: 404-234-0194.
Chipley Co-Op Kitchen -
206 North King Avenue Pine Mountain, GA 31822. Phone: 706-457-2040.
Co-Op Kitchen -
4760 Hammermill Rd.-Suite 209 Tucker, GA 30084. Phone: 404- 725-5286.
Crazy Good Community Kitchen -
225 Williams Dr. Marietta, GA 30066. Phone: 678-614-1431.
East Baker Commercial Kitchen -
100 Roosevelt Ave Newton, GA 39820. Phone: 229-734-7075.
Fat Lady Baker Shared Kitchen -
2995 Johnson Ferry Rd-Suite 430 Marietta, GA 30062. Phone: 770-387-3005.
Flour Union -
106 N. Hill St. Griffin, GA 30223. Phone: 404-782-1771. Yelp reports they have closed.
Food Bank of Northeast Georgia Commercial Kitchen -
46 Plaza Way Clayton, GA 30525. Phone: 706-782-0780. The newly completed commercial kitchen at our Clayton facility has provided a pathway for small producers and entrepreneurs to develop value-added products for market in a manner that meets all food-safety regulations and food health requirements. It also allows agricultural producers and food entrepreneurs to begin food business without the high cost of developing individual certified kitchen space
Gilmer County Cannery - This is a Seasonal Community Kitchen to process Apple Sauce and Apple Butters from late June to December..
385 Clear Creek School Drive, Beside Clear Creek Middle School, Ellijay, GA 30540. Phone: 706-276-5055 Phone: 706-889-8405. Phone: 706-273-6393. Apparently, they moved. Their old address was: 645 Bobcat Trail Ellijay, GA 30540. First time customers are welcome. Days: Opening day is June 26, 2018. Open then every Tuesday and Thursday the remainder of June through December. The cannery will not be open on Thanksgiving Day. Hours: Doors open at 8:00 am. Food must be in containers by 11:00 a.m. for processing. Items must be picked up 2 hours after being processed.All ingredients for canning various produce are the responsibility of the customer. The cannery does not provide salt and other canning ingredients. Basic supplies such as spoons, pots and pans, etc are available for use while canning. Cannery customers are reminded that the facility is operated as an educational program to the public. Customers are responsible for preparing various produce according to their individual recipes and getting it in the jar with assistance and guidance from cannery personnel. Once the product is placed in the jars or cans, it is then the responsibility of the customer to clean the work area and utensils that they have used. All products processed at this facility must be for home use only. Larry Young - Cannery Manager 706-934-2975
Irwin Street Community Kitchens -
660 Irwin St. Atlanta, GA 30312. Phone: 678- 705-7945. Email: isckgeorgia@gmail.com. Baking and cooking equipment24/7 accessHours only fees (no membership fees).
Download our Informational Brochure, for more information.
Download our Application if you'd like to move forward
Visit Irwin Street Community Kitchens on Facebook
J's Kitchen Culinary Incubator -
3996 Pleasantdale Rd. Atlanta, GA 30340. Phone: 770-416-8619. Phone: (844) 609-4678. Email: info@jkitchenci.com. A full service shared kitchen in Atlanta, GA. We offer excellent culinary incubation to food entrepreneurs, such as certified chefs, bakers, caterers, personal chefs, mobile food service and specialty food producers. We are committed to providing a comprehensive selection of culinary services in a central accommodating environment at affordable rates.
Jack's Harvest LLC -
Roswell, GA. Phone: 404-551-5322.
Jakes-Shared Time & Community Kitchen -
591 Knox Bridge Hwy White, GA 30184. Phone: 404-667-5121. Acidifed Food Clients Only, No Bakery Clients Accepted.The cannery will also be made available to the public in several service capacities. We do ask that you call in advance for days and times available..
Ladrea Maries Shared Kitchen -
2055 Eisenhower Parkway Building C 29/30 Macon, GA 31206. Phone: (478)-714-3515. Email: info@ladreamariescookies.com.
Leavan - commercial kitchen
215 Laredo Drive, Suite #100, Decatur, GA 30030. Phone: (404) 946-5864: Email: info@leavenkitchen.com. Levən/ is an 11,000 sqft collaborative kitchen certified under the Department of Agriculture. Our members-first approach brings all facets of running a food business within reach including communal office space and a classroom/learning kitchen.
Lucky Lotus Shared Kitchen -
781 Wheeler Street Atlanta, GA 30318. Phone: 404- 915-3081.
Marddy's Shared Kitchen -
1017 Fair Street SW Atlanta, GA 30310. Phone: 404-322- 7671. We focus on economic inclusion, business development and growth opportunities for local food entrepreneurs. Our primary service groups are people of color, women and other marginalized populations. We provide a licensed facility for cooks to prepare, distribute and their offerings. They also have classes:


Brand Strategy Development Workshop

-
4 Week Brand Strategy Development Workshop: Is your business struggling to standout? Come learn proven marketing strategies used by industry leaders. In our 4 week workshop we will help you .


SERVSAFE® CERTIFICATION CLASS

-
ServSafe® Certification Class Class Dates:Wednesday October 23rd 2019 from 2pm - 6pmTuesday November 5th 2019 from 10am - 4pmTuesday December 3rd 2019 from 10am - 4pm Fee:$135 (includes instruction, class .
Mill Hill Bakers Collective -
213 Clinton Street Macon, GA 31217. Phone: 478- 737-6199.
Opa Robby's Market -
3129 Atlanta Hwy. Athens, GA 30606. Phone: 770-789-3652.
Paul's Pot Pies Shared Kitchen -
2750 Jiles Road Kennesaw, GA 30144. Phone: 678-571-4912.
Pop Daddy's Community Kitchen -
Roswell, GA. Phone: 678-614-1431.
Prep -
3300 Marjan Dr. Atlanta, GA 30340. Phone: 470-448-4094. Phone: 404-920-4150. Email: julias@prepatl.com. PREP provides a complete kitchen space with NSF certified commercial equipment, featuring 10 kitchen stations, reservable private workspaces and lockable dry, refrigerated and freezer storage. Stay agile as you grow, with just a one-year minimum Membership for easier expansion as your business grows.
Pure Bliss Organics -
Marietta, GA. Phone: 770-579-7665.
Rancho Alegre -
2225 Givens Rd Dacula, GA 30019. Phone: 770-339-3065.
Shared Kitchens, LLC -
215 Laredo Dr. Decatur, GA 30030. Phone: 404-377-3151. Email: suwanee@sharedkitchens.com. Email: julie@sharedkitchens.com. They have 2 kitchens conveniently located in Suwanee and Decatur, in which food producers and food service companies have a clean, licensed facility in which to produce their food products. Our kitchens have full time, hands on managers overseeing and monitoring the day to day operation of the facility and are equipped with commercial grade cooking equipment. Along with our kitchen at our Suwanee location, we offer Micro Batch co-packing services.
The Chefs Den - Commercial kitchen, Refrigerated storage, Freezer storage, Dry shelf storage, Bakery, Larger volumes only
4475 Peachtree Lakes Dr, Berkeley Lakes, GA 30096. Phone: 678-686-0599. Email: tamera@chefsden.club. Open: See their website for for hours and availability. Directions: Click here for a map and directions. The Chef's Den is Atlanta's premiere commercial kitchen for businesses that are in need of a state of art space to grow their culinary endeavors. We offer over 1,200 Sq feet of space, inducing dry and cold storage, loading dock, tilt skit, Revent singe and double rack ovens. Visit our website at The Chefs Den to schedule your tour today! Located in Gwinnett County. (ADDED: April 19, 2022)
The Collective Kitchen -
Marietta, GA. Phone: 770-650-8442.
The Edge Kitchen -
Kennesaw, GA. Phone: 770-499-3228.
The Local Pantry -
2715 Buford Highway Duluth, GA 30096. Phone: 678-367- 8253. Rajesh Kumar Mittal. Phone: 678-682-8340. Email: raj@pestolove.com.
Unity Atlanta Church -
3597 Parkway Ln. Norcross, GA 30092. Phone: 770- 441-0585.
Wayne County Farmers Market, LLC -
533 North First Street Jesup, GA 31545. Phone: 912-256-2332.
White Street Community Kitchen -
1038 White Street Atlanta, GA 30310. Phone: 770-823-9568. This one may have closed. The address is now the same as Cultured South Brewery.
Woodstock Shared Kitchen -
6687 Bells Ferry Road Woodstock, GA 30189. Phone: 404-374-1381
Other Resources
If you still can't find a suitable kitchen, you may need a co-packers. Co-packers manufacture and package foods for other companies - and small food businesses - to sell. See this list of co-packers in your area.
Where can I find more information about canning?
For more than 250 specific, simple recipes with step-by-step directions and photos; and general information on canning and food preservation, see this page.