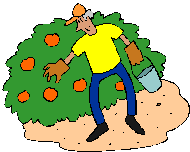 Looking for Banana Cake - Step by Step Recipe in 2023? Scroll down this page and follow the links. And if you bring home some fruit or vegetables and want to can, freeze, make jam, salsa or pickles, see this page for simple, reliable, illustrated canning, freezing or preserving directions. There are plenty of other related resources, click on the resources dropdown above. If you are having a hard time finding canning lids, I've used these, and they're a great price & ship in 2 days.
If you have questions or feedback, please let me know! There are affiliate links on this page. Read our disclosure policy to learn more.
Banana Cake - Step by Step Recipe
Banana Bread or Banana Cake - Step by Step Recipe
My first encounter with banana bread was my grandmother who used the bananas that were dead ripe to avoid wasting them. But she knew what she was doing! It tastes great! It is also incredibly easy to make and naturally sweet!
Ingredients
2 large eggs
3/4 cup (188 ml or 5.25 ounces) brown sugar (yes, you may use white sugar or equivalent amounts of a sugar substitute, like Stevia or Splenda, or 1/2 cup of honey or agave)
6 tablespoons melted and cooled butter (3/4 of a stick or 90 ml) or if you are on a health kick, 1 cup (250 ml) vegetable oil (Canola oil, Corn oil, Sunflower oil, etc.)
1/4 cup (60 ml) plain yoghurt
2 cups (500 ml) flour, whole wheat, or a gluten-free flour, if you prefer.
1/2 teaspoon (7 ml). salt (Optional, if you are a salt-restricted diet, skip it)
1 teaspoon (15 ml) ground cinnamon (Optional)
3/4 teaspoons (12 ml) baking soda
3 or 4 very ripe bananas to yield 1.5 cup (375 ml) mushed up or pureed bananas (for an extra moist bread, add a second cup of figs and bake a bit longer, approximately one hour.)
1 and 1/2 cups (500 ml) chopped walnuts, pecans, hazelnuts or even peanuts
Equipment
Mixing bowl
loaf pan or for a cake, a bundt pan (and bake 15 minutes longer)
Recipe Directions
Step 1 - Sift dry ingredients
Preheat the oven to 350F (177 C)
Sift the following dry ingredients together:
flour
salt
ground cinnamon (if desired)
Step 2 - mix eggs, sugar oil
Beat 2 eggs; add sugar and butter or oil.
Step 3 - Combine dry and wet
Combine the sifted dry ingredients with the egg mixture. Then fold in bananas and nuts.
Step 4 - Grease a pan and fill it
Grease and flour a loaf pan, then pour in the mixture.
Step 5 - Bake
Bake at 350 F for 55 minutes, or until a clean smooth butter knife comes out fairly smooth and clean.
Useful conversions to scale up the recipe or change to different units
This table is a helpful overview for quick conversions. Each row's cells are equivalent to each other (e.g., 3 teaspoons = 1 Tablespoon = 1/2 ounce = 15 ml, etc.)
| Teaspoons | Tablespoons | Ounces | Cups | Pints | Quarts | Gallons | ml | Liters |
| --- | --- | --- | --- | --- | --- | --- | --- | --- |
| 1 | 1/3 | 1/6 | | | | | 5 | |
| 3 | 1 | 1/2 | 1/16 | | | | 15 | 0.015 |
| 12 | 4 | 2 | 1/4 | | | | 60 | 0.06 |
| | 8 | 4 | 1/2 | | | | 125 | 0.125 |
| | 16 | 8 | 1 | 1/2 | 1/4 | 1/16 | 250 | 0.25 |
| | | 16 | 2 | 1 | 1/2 | 1/8 | 500 | 0.5 |
| | | 32 | 4 | 2 | 1 | 1/4 | 950 | 0.95 |
| | | 128 | 16 | 8 | 4 | 1 | 3800 | 3.8 |