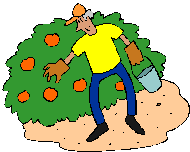 Looking for Pick Your Own Farms in Portugal in 2023? Scroll down this page and follow the links. And if you bring home some fruit or vegetables and want to can, freeze, make jam, salsa or pickles, see this page for simple, reliable, illustrated canning, freezing or preserving directions. There are plenty of other related resources, click on the resources dropdown above. If you are having a hard time finding canning lids, I've used these, and they're a great price & ship in 2 days.
If you have questions or feedback, please let me know! There are affiliate links on this page. Read our disclosure policy to learn more.
Portugal U-Pick Farms and Orchards in 2023
Portugal
U-Pick farms Are challenging to find in Portugal they're usually called collect and pay, harvest and pay or pick and pay farms.
Quinta Do Pincho - blueberries
Quinta de Perdiz, Bensafrim, Portugal. Phone: 351 910 354 573. Email: quintadopincho@mail.com. Pick your own blueberries : make an appointment to come early in the morning to avoid the heat. 2023 Cost: €12 for the first kilo €10 per kilo after. To book an appointment for Pick Your Own, use the form on their website. Sorry, walk-in's will not be accepted. You will receive a booking confirmation shortly, please allow 24 hours to do so.


Fruit Picking Experience - This website has packages, mostly around graoes and winemaking, to go , pick grapes and make wine.

Picking Tips
[General picking tips and a guide to each fruit and vegetable] [How much do I need to pick? (Yields - how much raw makes how much cooked or frozen)] [Selecting the right varieties to pick] [All about apple varieties - which to pick and why!] [Picking tips for Vegetables] [ Strawberry picking tips] [ Blueberries picking tips]
Illustrated Canning, Freezing, Jam Instructions and Recipes
[ Easy Home Canning Directions] [FAQs - Answers to common questions and problems] [Recommended books about home canning, jam making, drying and preserving!] [Free canning publications to download and print]