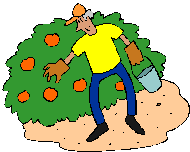 What's in season in December 2023, and other timely information:
This page has a table below that tells when each fruit or vegetable is normally ready to be harvested in New Hampshire! We also have a page with links to our own simple instructions on canning, freezing and drying many fruits and vegetables.
dark green = available; light green = sometimes / some farms; White or gray = not usually available
The light green indicates light crops at the beginning or end of a season - dark green is when the bulk of the crop ripens and picking is best.
Fruit/Veg
Jan
Feb
March
April
May
June
July
August
Sept
Oct
Nov
December
apples
X
X
X
X
X
apricots
X
X
X
Asian pears
X
X
X
X
X
X
asparagus
X
X
X
artichokes
X
X
X
beans
X
X
X
X
blackberries
X
X
X
beets
X
X
X
X
X
X
X
blueberries
X
X
X
boysenberries
X
X
X
X
broccoli
X
X
X
X
X
X
X
X
Brussels sprouts
X
X
X
cabbage
X
X
X
X
X
X
X
X
cantaloupes
X
X
X
X
X
X
celery
X
X
X
X
carrots
X
X
X
X
X
X
X
cherries
X
X
X
X
Christmas trees
X
cranberries
X
X
cucumbers
X
X
X
X
X
eggplant
X
X
X
X
X
gooseberries
X
X
X
X
grapes
X
X
X
greens
X
X
X
X
X
X
X
X
X
X
Jan
Feb
March
April
May
June
July
August
Sept
Oct
Nov
December
herbs
X
X
X
X
X
X
X
X
X
X
kale
X
X
X
X
X
X
X
X
X
nectarines
X
X
X
X
peaches
X
X
X
pears
X
X
X
X
peas
X
X
X
peppers
X
X
X
X
X
plums
X
potatoes
X
X
X
X
X
X
X
X
X
raspberries
X
X
X
rhubarb
X
X
pumpkins
X
X
X
X
summer squash
X
X
X
X
X
X
winter squash
X
X
X
X
X
X
saskatoons
X
X
X
strawberries
X
X
X
sweet corn
X
X
X
X
X
sweet potatoes
X
X
X
tomatoes
X
X
X
X
X
watermelons
_
X
X
X
X
Fruit/Veg
Jan
Feb
March
April
May
June
July
August
Sept
Oct
Nov
December
Typical apple variety harvest dates - by date
Paula Red Late August
Ginger Gold Late August
Gravenstein Late August
*McIntosh Early September
*Cortland Mid September
Honey Crisp Mid September
*Macoun Late September
Pome Grise Late September
Jonathon Late September
*Gala Late September
Empire Early October
*Red Delicious Early October
Hampshire Early October
Golden Delicious Mid October
Northern Spy Mid October
*Crispin Late October
*Fuji Late October
Baldwin Late October
Russett Late October
Hudsons Golden Gem Late October
Calville dBlanc Late October
Tomkins County King Late October
Esopus Spitzenburg Late October
Lady Apples Late October