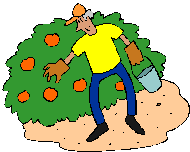 What's in season in December 2023, and other timely information:
Ripening Dates for Fruits and Vegetables
Please note that actual dates may vary by as much as two weeks due to weather conditions, geographical location of the farm, and other factors. Keep in mind that the climate of western North Carolina, with the mountains, can easily be a month later in the Spring and a month earlier in the Fall, than the warmer coastal areas! It is always advisable to call a farm earlier than the expected beginning of a season to verify on the status of the product you are interested in.
| | | | | | | | | | | | | |
| --- | --- | --- | --- | --- | --- | --- | --- | --- | --- | --- | --- | --- |
| Crop | Jan. | Feb. | March | April | May | June | July | Aug. | Sept. | Oct. | November | December |
| Fruit | | | | | | | | | | | | |
| Apples | | | | | | | | X | X | X | X | |
| Blackberries | | | | | | | X | | | | | |
| Blueberries | | | | | | | X | X | | | | |
| Figs | | | | | | | | X | X | X | | |
| Grapes | | | | | | | X | X | X | | | |
| Peaches | | | | | | | X | | | | | |
| Pears | | | | | | | | X | X | | | |
| Raspberries | | | | | | | X | X | X | | | |
| Strawberries | | | | | X | | | | | | | |
| Crop | Jan. | Feb. | March | April | May | June | July | Aug. | Sept. | Oct. | Nov. | Dec. |
| Vegetables | | | | | | | | | | | | |
| Asparagus | | | | X | X | | | | | | | |
| Beets | | | | | X | X | | | | X | X | X |
| Broccoli | | | | | X | X | | | | X | X | X |
| Cabbage | | | | | X | X | | | | X | X | X |
| Cantaloupe | | | | | | | X | | | | | |
| Carrots | | | | | X | X | | | | X | X | X |
| Cucumber | | | | | | X | X | | X | X | | |
| Eggplant | | | | | | | X | X | X | X | | |
| Fennel | | | | | X | X | | | | | | |
| Garlic | | | | | | | X | X | X | X | | |
| Kale | | | | | X | X | | | | X | X | X |
| Lettuce | | | | X | X | X | | | X | X | X | X |
| Onions | | | | | | X | X | X | | | | |
| Peppers | | | | | | | X | X | X | X | | |
| Potatoes | | | | | | X | X | X | X | X | | |
| Crop | Jan. | Feb. | March | April | May | June | July | Aug. | Sept. | Oct. | Nov. | Dec. |
| Salad greens | | | | X | X | X | | | X | X | X | X |
| Snap Beans, Green beans | | | | | | X | X | X | X | | | |
| SnowPeas | | | | | X | | | | | | | |
| Spinach | X | X | X | X | X | | | | | X | X | X |
| Summer Squash | | | | | X | X | X | | | | | |
| Squash (winter) | | | | | | | | | X | X | X | X |
| Sugar snap peas | | | | | X | | | | | | | |
| Sweet Corn | | | | | | | X | X | | | | |
| Swiss Chard | | | | | X | X | | | | X | X | X |
| Tomatoes | | | | | | | X | X | X | X | | |
| Turnips | | | | X | X | X | | | | X | X | X |
| Watermelon | | | | | | | X | | | | | |
| Zucchini | | | | | X | X | X | | | X | X | X |
Current weather - click for forecast, or enter a zip code for a different location: