There are pick your own farms in Japan, typically for apples, strawberries, pears and grapes. But I only know of two pick-your-own farms in Japan so far (see below)! Please write to me, if you know of others!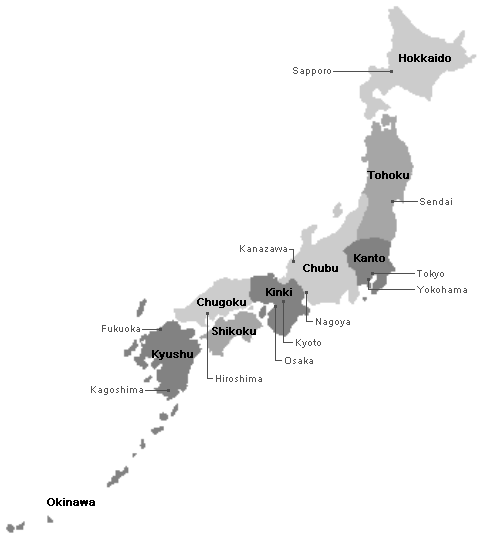 Yamanashi Prefecture
Nakagomi Orchard - cherries peaches plums grapes nectarines prunes pears persimmons apples
2281-1 Iinoh, Minami Alps City , Japan 400-0222. Phone: 090-1664-2921 English available. Open: . We are basically open from 9 am untill 5 pm, seven days a week. We start our fruits' picking in the end of May and go on till the middle of December. Email: kazunaka@olive.ocn.ne.jp. We have toilets, five of them on our farm. We have picnic area on our farm. We have spacious parking lot. We have ten barbecue sets and each set can be used up to 10-15 people. We are affiliated with local natural hot springs where our customers can get 20-40% off for their admission fare. Also, we are affiliated with some local nice restaurants where our customers can get additional dish, soft drink or ice cream as long as they order lunch or dinner.
Comments from a visitor on March 19, 2009: "Yes, I like Nakagomi Orchard alot." (UPATED: March 19, 2009)
Kyoto area
Kafuka Strawberry Farm - pick your own strawberries
Rokushinichigo Orchards, 〒528-0005 Shiga-ken, Kōka-shi, Minakuchichō Minakuchi, 水口町水口5940-4. Phone: 0748-63-5811. Kafuka Strawberry Farm located in Koka City of Shiga Prefecture is opened even to children or the elderly. With a wide aisle in a house, you can enjoy Strawberry Picking by wheel chairs or trollers as well. All-you-can-eat for 45 min! We have more service of no charge for chocolate source and condensed milk! We sell not only local vegetables,but also special products at the place sold directly.We also recommend to eat Kafuka Gerard & soft ice cream. Kafuka Strawberry Farm is one of the largest scale of strawberry farms in Shiga Prefecture. (To see their website in English, click here).
Other areas
Mother Farm - Variety of seasonal fruit and flowers. See website.
. Open: Closed 12/15-21 and 1/9-13 Otherwise, Weekends & Holidays Weekdays Feb. 1 - Nov. 30 9:00 - 17:00 9:30 - 16:30 Dec. 1 - Jan. 31 9:30 - 16:00 10:00 - 16:00 *New year holidays, spring holidays, summer holidays and the end of the year are the same as weekends and holidays hours. Golden Week is operated by special hours. . Restrooms, Restaurant, Petting areas, Sheep shearing show, small amusement rides.
Comments from a visitor on November 18, 2009: "It felt too commercial to me. Really didn't seem at all like the pick your owns back in the States. Also, kind of unnerving that the same animals are being petted and barbequed. But, its here anyhow."
Japan Pick-your-own calendar


Typical dates - Varies by farm and season

January

February

March

April

Strawberries (in warmer areas)
May
Raspberries, Strawberries (main crop), Loganberries, Boysenberries, Tayberries, Silvanberries, Cherries, Peaches
June
Raspberries, Strawberries, Loganberries, Boysenberries, Tayberries, Silvanberries, Black Currents, Cherries, Apricots
July
Raspberries, Strawberries, Apricots, Nectarines, Peaches, very early Apples
August
Apples, Raspberries (Fall crop), everbearing Strawberries, Nectarines, Peaches,
September
Main crop apples, Raspberries (Fall crop), everbearing strawberries,

October

Raspberries (Fall crop), Main crop apples

November

Raspberries (Fall crop)

December