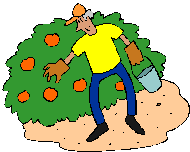 Looking for Sweet Corn Muffins, Corn Bread or Corn Cakes, Like Chi Chi's in 2023? Scroll down this page and follow the links. And if you bring home some fruit or vegetables and want to can, freeze, make jam, salsa or pickles, see this page for simple, reliable, illustrated canning, freezing or preserving directions. There are plenty of other related resources, click on the resources dropdown above. If you are having a hard time finding canning lids, I've used these, and they're a great price & ship in 2 days.
If you have questions or feedback, please let me know! There are affiliate links on this page. Read our disclosure policy to learn more.
Sweet Corn Muffins, Corn Bread or Corn Cakes, Like Chi Chi's
Sweet Corn Muffins, Corn Bread or Corn Cakes, Like Chi Chi's
If you loved the Chi Chi's corn bread, which they called Chi Chi's sweet corn cakes, but your local Chi Chi's has closed, you are in luck. These sweet corn muffins are incredibly fast and easy to make!
If just takes a few things!
Ingredients
1 (8.5 oz.) box Jiffy corn muffin mix, available at most grocery stores, or online here (or the box at right)
1 egg
1 (14.75 oz.) can creamed corn
3 tablespoons butter, melted
1/2 cup sugar (yes, if you are on a sugar-restricted diet, you can substitute an equivalent amount of Splenda or Truvia (Stevia)) Honey and Agave don't seem to work so well, but your welcome to try.
Directions:
Step 1 - Get set up
Preheat oven to 350 degrees. Get a medium sized mixing bowl (2 quarts - 2 liters or larger), mixing spoon, spatula
Step 2 - Mix everything
Mix all ingredients together in the mixing bowl
Step 3 - Grease a pan and fill
I use a little coconut oil to grease the muffin or loaf pan, but you can use a spray food lube, butter or anything similar.
Pour the mix into the pan.
Step 4 - Bake
Bake for 20-25 minutes (until a clean knife inserted in the middle comes out clean)
Step 5 - eat!