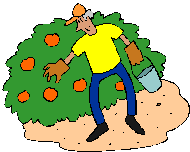 Looking for Cherry Varieties Master Table in 2023? Scroll down this page and follow the links. And if you bring home some fruit or vegetables and want to can, freeze, make jam, salsa or pickles, see this page for simple, reliable, illustrated canning, freezing or preserving directions. There are plenty of other related resources, click on the resources dropdown above. If you are having a hard time finding canning lids, I've used these, and they're a great price & ship in 2 days.
If you have questions or feedback, please let me know! There are affiliate links on this page. Read our disclosure policy to learn more.
Cherry Varieties Master Table
Cherry Varieties Master Table
Here, in the order in which they ripe is a master table of cherry varieties, sweet and sour (pie). The cherry season is so brief and is one of the first fruits to ripen in Spring each year. Be sure not to miss it. and see this page for picking tips and many recipes and easy canning directions, like making your own home canned pie filling!
| | | | |
| --- | --- | --- | --- |
| Cherry | Days after the earliest variety | Color | Description |
| Black Tartarian | 1 | black | |
| Early Burlat | 1 | dark red | |
| Mona | 1 | red - dark red | |
| Berryessa | 4 | yellow w/ blush | |
| Santina | 4 | red | Sweet, Large (31mm), great for eating fresh. |
| Brooks | 5 | dark red | a large, firm red cherry that tolerates hot climates. Sweet with both complex flavors and a sweet tart blackberry-like taste |
| Chelan | 5 | dark red | deep, mahogany red, heart-shaped, medium sized, sweet fruits, like Bing. Sweet, between 16 and 18 % sugar. |
| Bada | 7 | yellow w/ blush | |
| Chinook | 7 | red - dark red | |
| Coral | 7 | red - dark red | |
| Corum | 7 | yellow w/ blush | |
| Larian | 7 | dark red | |
| Tieton | 8 | dark red | |
| Tulare | 8 | red | |
| Index | 9 | dark red | |
| Garnet | 10 | red | |
| Ruby | 10 | red | |
| Julbilee | 11 | red -dark red | |
| King | 11 | red - dark red | |
| Cristalina | 12 | dark red | |
| Benton (Columbia) | 13 | dark red | |
| Bing | 14 | dark red | Large cherries (29 mm) with deep red color and sweet. |
| Sweet Ann | 14 | yellow w/ blush | |
| Van | 14 | black | |
| Summit | 15 | red | |
| Rainier | 16 | yellow w/ blush | Very large (32 mm) with more sweetness, less acid. Considered to be the best of the yellow varieties. Good for eating fresh, canning |
| Utah Giant | 16 | dark red | |
| Montmorency | 18 | dark red | Pie (sour) cherry; Small (22mm) used for cooking, it is the classic pie cherry and juice. |
| Stella | 18 | dark red | |
| Lambert | 19 | dark red | |
| Selah (Liberty Bell) | 19 | dark red | |
| Attika | 20 | dark red | |
| Lapins | 21 | dark red | Very large (32 mm) with more sweetness, less acid. |
| Skenna | 21 | dark red | |
| Sweetheat | 24 | dark red | |
| Craig | 24 | dark red | |
| Blackgold | 24 | | very late mid-season. Good for eating fresh. Self-fertile. |
| Regina | 28 | red | Very late Medium-Large (31mm), flavor like Bing, good for eating fresh, canning. |
Cherry Varieties in Alphabetical Order
Variety
Days ahead or after Bing
Color
Attika
+6
dark red
Bada
-7
yellow w/ blush
Balck Tartarian
-14
black
Benton (Columbia)
-1
dark red
Berryessa
-10
yellow w/ blush
Bing
0
dark red
Brooks
-9
dark red
Chelan
-9
dark red
Chinook
-7
red - dark red
Coral
-7
red - dark red
Corum
-7
yellow w/ blush
Craig
Cristalina
-2
dark red
Early Burlat
-14
dark red
Garnet
-4
red
Index
-5
dark red
Julbilee
-3
red -dark red
King
-3
red - dark red
Lambert
+5
dark red
Lapins
+7
dark red
Larian
-7
dark red
Mona
-14
red - dark red
Rainier
+2
yellow w/ blush
Ruby
-4
red
Selah (Liberty Bell)
+5
dark red
Skenna
+7
red
Star Crimson
+4
dark red
Stella
+4
dark red
Summit
+1
red
Sweet Ann
0
yellow w/ blush
Sweetheat
+10
dark red
Tieton
-6
dark red
Tulare
-6
red
Utah Giant
+2
dark red
Van
0
black