Where in Ireland (aka, Eire) to find pick your own farms and orchards for strawberries, apples, other fruit, vegetables, pumpkins and canning/bottling & freezing instructions!
This month's notes: April 2014: Spring is just around the corner. Strawberries are here in Florida, Texas and California, next in late March and April for much of the South, then in May for most of the country and June in cooler northern areas. See how easy it is to make strawberry jam or strawberry-rhubarb jam!
Organic farms
are identified in green! See our guide to local
fruit and vegetable festivals!
. Please tell the farms you found them here - and ask them to update their information!!
Subscribe to our: Email alerts; Follow us on Twitter Add this page to your favorites! - Email this page to a friend, or to yourself
---
This page provides a detailed list of Ireland's pick- your- own (PYO, U-pick, pick-it-yourself) farms for everything from apples, berries, fruit, pumpkins, vegetables to cut-you-own Christmas trees! I'm always looking for suggestions of more farms and events to add and feedback about any you have visited, so if you encounter any, just click on the preceding link, as appropriate! And if you have a farm and want to add it or correct the information, please click on the link to "add my farm".
Remember to ALWAYS either email, call or click the link to the farm's own website (if they have one) on the morning before you go, to confirm hours, conditions and availability of the specific crops you want!
---
Remember: ALWAYS call (or follow the link to the farm's own website, if the name is a blue link) to confirm the information before you go!
They may close, run out or change events, times, etc. without notifying me!
Co. Dublin
Lamberts Fruit Farm - raspberries, strawberries, tayberries, blackcurrants, redcurrants and gooseberries
Cruagh lane, Rathfarnham. Tel: 01-4939896. Open:to the public from end June – early August on Saturdays, Sundays, Tuesdays and Thursdays , weather permitting.
Co. Offaly
---
Picking Tips
[General picking tips and a guide to each fruit and vegetable] [How much do I need to pick? (Yields - how much raw makes how much cooked or frozen)] [Selecting the right varieties to pick] [All about apple varieties - which to pick and why!] [Picking tips for Vegetables] [ Strawberry picking tips] [ Blueberries picking tips]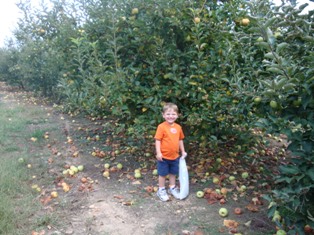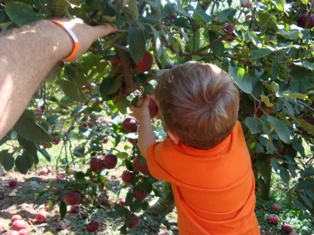 Illustrated Canning, Freezing, Jam Instructions and Recipes
[ All About Home Canning, Freezing and Making Jams, Pickles, Sauces, etc. ] [FAQs - Answers to common questions and problems] [Recommended books about home canning, jam making, drying and preserving!] [Free canning publications to download and print]