Where in Wyoming to find pick your own farms and orchards for fruit, vegetables, pumpkins and canning & freezing instructions!
This month's notes: September 2014: Blueberries, blackberries, raspberries tomatoes, corn and most vegetables are being picked in most places; strawberries are finishing or done; Peaches are in and early apples have started. Find a local blueberry festival and blueberry picking tips here. See how easy it is to make strawberry jam or strawberry-rhubarb jam! Make your own homemade strawberry ice cream including low fat, low sugar and other flavors)) Have fun, eat healthier and better tasting, and save money by picking your own locally grown fruit and vegetables, and then using our easy canning and freezing directions!
Organic farms
are identified in green! See our guide to local
fruit and vegetable festivals!
. Please tell the farms you found them here - and ask them to update their information!!
Subscribe to our: Email alerts; Follow us on Twitter. Add this page to your favorites! - Email this page to a friend, or to yourself
---
I'm always looking for suggestions of more farms and events to add and feedback about any you have visited, so if you encounter any, just click on the preceding link, as appropriate! And if you have a farm and want to add it or correct the information, please click on the link to "add my farm".
---
Remember: ALWAYS call (or follow the link to the farm's own website, if the name is a blue link) to confirm the information before you go! They may close, run out or change events, times, etc. without notifying me!
Fremont County
Raspberry deLight Farms - corn (sweet), cucumbers, raspberries, summer squash, winter squash, tomatoes, and prepicked produce, gift shop
222 N. Hidden Valley Road, Shoshoni, WY 82649. Phone: (307)856-2939. Fax: (307)856-2939. Email us at: Raspberrydf@Wyoming.com. Directions: Look on Website Crops are usually available in August, September, October. Open: Monday, Wednesday and Friday, 8 am to 2 pm Tuesday, Thursday and Saturday 8 am to 6 pm Sundays, 2pm to 6 pm Raspberries: August 10th to October 15th Sweet Corn: August 15th to September 30th Payment: Cash, Check, Visa/MasterCard, Discover. We also have a store at our farm to sell our raspberry products and gift boxes. We have 14 different raspberry products including jams, jellies, syrups, topping, chipotle sauce and honey.
SonHarvest Seasons Inc, - asparagus, melons, pumpkins, raspberries (red), raspberries (Autumn, red), restrooms, school tours
21 Two Valley Road, Riverton, WY 82501. Phone: 307-856-6616. Open: August 15 to October 31 pm to Open Monday - Saturday 9:00am to 7:00 pm. Click here for current open hours, days and dates. Picking updates: Click here for picking updates. Directions: Approximatly 5 miles North of Riverton on Wyoming on Hiway 789, turn on Two Valley Road. Look for the pumpkin or raspberry signs. Click here for a map and directions. Raspberries- August 15 pm to October 1 Pumpkin Patch and Corn Maze- Last weekend of Sept to October 31. Payment: Cash, only. (UPDATED: January 06, 2011)
Goshen County
Pope Farm & Apple Orchard

- apples
2531 U.S. Highway 26, Lingle, WY, 82223. Phone: 307-837-3015. Email us at: popejlynn@actcom.net. Open: 8am to dusk everyday from mid-or-late August to early October. Call ahead to ensure apples are available as they get picked quickly. Cash only with no restrooms or picnic area.. It is a small family owned and operated orchard. The 101 year old pick your own apple orchard is the oldest and lasts apple orchard in Goshen County, Wyoming. They grow heritage apples with out pesticides, herbicides or artificial fertilizer. The apple varieties are Duchess of Ohlenberg, Northern Greening, Prairie Spy, Winter Banana, Transparent and Wealthy. These are cold hardy varieties ideal for the Wyoming winters.
Laramie County
Park County
Straw Igloo Garden - asparagus, beans, beets, broad beans, carrots, corn (sweet), cucumbers, flowers, grapes, melons, onions, peas, peppers, pumpkins, raspberries, rhubarb, strawberries, summer squash, winter squash, tomatoes, other vegetables
1015 Lane 9, Powell, WY 82435. Email us at: rimartin@wyoming.com. Directions: From Powell, west on Avenue E (turns into Lane 9) 1 1/4 miles Open: Always Open, Honor System for collections. Email to find out what's available. Crops ready in season, will be priced on shelf or cooler. Also: Farm fresh Eggs and Miinnows and MealWorms for my fishing buddies! See a complete listing on our website! We use natural practices, but are not yet certified Organic. Payment: Cash, only.
Sheridan County
Just Chilies

- peppers
4 Airway Place, Sheridan, WY 82801. Phone: 307-674-7213. Email: jdleno@bresnan.net. And for a map to our farm, click here. Crops are usually available in August, September. Open: Please call ahead, (307) 674 7213; (307) 752 3034 Chile harvest runs from the end of August through September, or until the freeze comes. We have a chili roaster and will roast the fresh-picked chilies if the customer desires. Payment: Cash, Check. We grow primarily Big Jim chilies, with some Sandias and Barker chilies. We have a chili roaster to roast the fresh-picked chilies for the customers.
I've only heard of these in Wyoming. Anyone know of any more u-pick farms? I'm always looking for more to add and feedback about any patch, stand or farm you have visited! Please write me using the Suggest a farm form! And if you have a farm and want to add it or correct the information, please click on Add My Farm!
---
Fremont County
Marie's Gardens

- Farm stand / farm market on a farm, Farmers market (multiple stalls or vendors), Wide variety of seasonal, locally grown fruits and vegetables, Fresh local eggs,
17 Dalley Road, Riverton, WY 82501. Phone: 307-851-7844. Open: Thursdays and Fridays, 9:00 to 5:00, and by appointment. Directions: Turn west at the fireworks warehouse, two miles north of Riverton. Look for the sign!. Payment: Cash, Check. website: mariesgardens.com will soon be up!. (ADDED: August 27, 2012)
SonHarvest Seasons Inc, - Farmers market (multiple stalls or vendors), Wide variety of seasonal fruits and vegetables, Uncovered outdoor market, restrooms, school tours
21 Two Valley Road, Riverton, WY 82501. Phone: 307-856-6616. Open: August 15 to October 31 pm to Open Monday - Saturday 9:00am to 7:00 pm. Click here for current open hours, days and dates. Market updates: Click here for updates. Directions: Approximately 5 miles North of Riverton on Wyoming on Hiway 789, turn on Two Valley Road. Look for the pumpkin or raspberry signs. Click here for a map and directions. Raspberries- August 15 pm to October 1 Pumpkin Patch and Corn Maze- Last weekend of Sept to October 31. Payment: Cash, only. (UPDATED: January 06, 2011)
Goshen County
Ellis' Harvest Home -

Minimizes chemical and pesticide use

, Farm stand / farm market on a farm, Farm market, not located on the farm, Wide variety of seasonal, locally grown fruits and vegetables, Covered outdoor market, Baked goods, Preserves, jams, jellies, Crafts, artistic products, etc, beans, beets, carrots, corn (sweet), cucumbers, eggplant, herbs/spices, melons, onions, peas, peppers, pumpkins, rhubarb, summer squash, winter squash, tomatoes, concessions / refreshment stand, porta-potties, farm animals, birthday parties, school tours
2927 highway 26, Lingle,, WY 82223. Phone: 307-575-2567. Alternate Phone: 307-532-1686. Email: harvesthowewyo@gmail.com. Open: Tuesdays and Fridays, 5pm to 8pm, starting in Mid - July. Directions: 2 miles west of Lingle, WY on Highway 26, then 1/4 mile south across the railroad tracks, watch for the green signs. Click here for a map and directions. Moonlight-Flashlight Maze Saturdays dark to 10pm. We minimize use of pesticides and other chemicals. Payment: Cash, Check, Visa/MasterCard. Click here for our Facebook page. We can supply produce in quantities large enough for canning. (UPDATED: October 11, 2013)
Natrona County
Casper Downtown Farmers Market - Farmers market (multiple stalls or vendors), Wide variety of seasonal, locally grown fruits and vegetables, some produce is certified organically grown, some produce is sustainably grown, Uncovered outdoor market, Fresh local eggs, Baked goods, Preserves, jams, jellies, Crafts, artistic products, etc, Honey from hives on the farm, Fresh eggs, concessions / refreshment stand, face painting
400 East Collins Drive, Casper, WY 82601. Phone: 307-337-1703. Email: jpurcell@wyomingfoodforthoughtproject.org. Open: Every Tuesday from 5 pm to 7:30 pm, July 15th to September 16th. Click here for current open hours, days and dates. Directions: Click here for a map and directions. Payment: Cash, Check, Debit cards, Visa/MasterCard, Discover, AmEx, WIC Vouchers. Click here for our Facebook page. (ADDED: May 14, 2014)
Washakie County
Washakie Market

- Farm market, not located on the farm, Farmers market (multiple stalls or vendors), Wide variety of seasonal, locally grown fruits and vegetables, some produce is sustainably grown, Uncovered outdoor market, Fresh local eggs, Baked goods, Preserves, jams, jellies, Crafts, artistic products, etc,
Corner Of 9th And Big Horn between City Hall & Pioneer Square, Worland, WY 82401. Phone: 307-347-3226. Open: Saturdays 8:30am to 11:30am starting the end of June until first frost!. Directions: Click here for a map and directions. Payment: Cash, only. (ADDED: August 09, 2012)
---
Local Honey Sources:
Natrona County
Casper Downtown Farmers Market - Honey (retail), Honey (wholesale), Clover honey, Wildflower honey, Raw honeys, Strained honey, Whipped honey, Beeswax candles, Pollen, Other honey products, Honey from hives on the farm, Fresh eggs, concessions / refreshment stand, face painting
400 East Collins Drive, Casper, WY 82601. Phone: 307-337-1703. Email: jpurcell@wyomingfoodforthoughtproject.org. Open: Every Tuesday from 5 pm to 7:30 pm, July 15th to September 16th. Click here for current open hours, days and dates. Directions: Click here for a map and directions. Payment: Cash, Check, Debit cards, Visa/MasterCard, Discover, AmEx, WIC Vouchers. Click here for our Facebook page. Royal Jelly. (ADDED: May 14, 2014)
---
Meats, Milk and Eggs:
Natrona County
Casper Downtown Farmers Market - Beef, Bison /Buffalo, 100% Corn fed, 100% Grain fed, 100% Grass fed (includes finishing), snacks, refreshments and/or concessions, Eggs (organic, free range, vegetarian fed), Eggs (organic, vegetarian fed), Eggs (free range, vegetarian fed), Eggs (free range), Eggs, Within an easy drive to an Interstate road, handicap accessible, Honey from hives on the farm, Fresh eggs, concessions / refreshment stand, face painting
400 East Collins Drive, Casper, WY 82601. Phone: 307-337-1703. Email: jpurcell@wyomingfoodforthoughtproject.org. Open: Every Tuesday from 5 pm to 7:30 pm, July 15th to September 16th. Click here for current open hours, days and dates. Directions: Click here for a map and directions. Payment: Cash, Check, Debit cards, Visa/MasterCard, Discover, AmEx, WIC Vouchers. Click here for our Facebook page. (ADDED: May 14, 2014)
---
Current weather - click for forecast, or enter a zip code for a different location:
---
This page was updated on
---
Picking Tips
[General picking tips and a guide to each fruit and vegetable] [How much do I need to pick? (Yields - how much raw makes how much cooked or frozen)] [Selecting the right varieties to pick] [All about apple varieties - which to pick and why!] [Picking tips for Vegetables] [ Strawberry picking tips] [ Blueberries picking tips]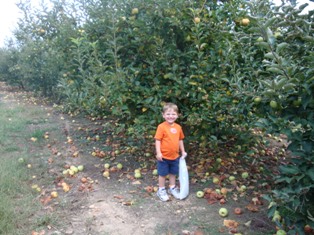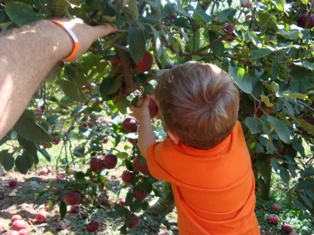 Illustrated Canning, Freezing, Jam Instructions and Recipes
[ All About Home Canning, Freezing and Making Jams, Pickles, Sauces, etc. ] [FAQs - Answers to common questions and problems] [Recommended books about home canning, jam making, drying and preserving!] [Free canning publications to download and print]