South Carolina crop harvest calendar - When fruit and vegetables are normally ready to pick in SC
This month's notes: January 2019: Stored US apples are still available. See your state's crop availability calendar for more specific dates of upcoming crops.
Valentine's Day - February 14 - See this website for Valentines Day history, facts and Amazon's top picks for fast, easy, inexpensive gifts for the man, woman or children in your life!
Easter will be April 16, 2017 - if you want to take your children to a free Easter egg hunt - see our companion website to find a local Easter Egg hunt!
And we have home canning, preserving, drying and freezing directions. You can access recipes and other resources from the drop down menus at the top of the page or the site search. If you have any questions or suggestions, feel free to write me! Also make your own ice cream; see How to make ice cream and ice cream making equipment and manuals. Have fun, eat healthier and better tasting, and save money by picking your own locally grown fruit and vegetables, and then using our easy directions
Please tell the farms you found them here - and ask them to update their information!!
Subscribe to our:
Email alerts
;
Follow us on Twitter
Add this page to your favorites!
-
Email this page to a friend, or to yourself
---
Typical Crop and Harvest Dates in South Carolina
These are the typical, historical dates that crops are ready to be picked or harvested in South Carolina. Of course, it varies a little bit every year, depending upon the weather and other conditions.
And if you want simple instructions how to make jam or how to make applesauce, just click here.
Back to the South Carolina PYO Farms page
CROP

DATES

CROP

DATES

Apples

July 25-November 21

Onions - Dry

May 1-June 25

Asparagus

March 15-June 20

Onions - Green

Jan. 1-June 1

Beans - Lima

May 15-October 20

Beans: Pole & Snap

May 10-Nov. 5

Peaches

May 8-August 25

Blackberries

June 1-July 30

Peanuts

August 15-November 1

Blueberries

June 1-August 15

Pears

August 1-November 1

Cabbage

May 15-September 25

Peas - English

Jan. 15-April 1

Cantaloupes

June 1-August 20

Peas - Field

May 15-October 1

Christmas Trees

November- December

Pecans

September 1- December . 15

Collards

October 1-June 20

Pepper - Sweet

June 1-September 1

Corn - Green

May 25-October 10

Plums

Late June-August 25

Corn - Sweet

May 15-July 1

Potatoes - Irish

May 15-September 15

Cucumbers

May 1-July 20

Potatoes - Sweet

July 15-November 20

Eggplant

June 15-October 20

Pumpkins

September 15-November 15

Grapes - Bunch

June 20-October 1

Squash

May 20-October 1

Lettuce

March 15-May 20

Strawberries

March 15-June 15

Muscadines

July 1-November 1

Tomatoes

May 25-October 15

Nectarines

May 8-August 25

Turnips - Bunched

Jan. 1-April 15

Okra

May 20-October 1

Turnips - Greens

October 1-March 15

(DATES MAY VARY DUE TO WEATHER AND/OR LOCATION)

Watermelons

June 25-September 1

Typical South Carolina Peach Harvest Dates
| | | |
| --- | --- | --- |
| Peach Variety | Typical SC Harvest Start Date | Freestone or Cling type |
| Spring Prince | June 11 | Cling Stone |
| June Gold | June 18 | Cling Stone |
| Ruby Prince | June 19 | Cling Stone |
| Garnet Beauty | June 23 | Cling Stone |
| Dixie Red | June 24 | Cling Stone |
| Gala | June 25 | Semi Cling |
| Coronet | June 25 | Semi Cling |
| Late Sun Haven | June 25 | Freestone |
| Red Haven | June 25 | Semi Cling |
| New Haven | June 25 | Semi Cling |
| Flavor Crest | June 25 | Freestone |
| Cary Mac | June 26 | Freestone |
| Topaz | June 26 | Freestone |
| Harvestor | June 30 | Freestone |
| Fire Prince | June 30 | Freestone |
| June Prince | June 30 | Freestone |
| Carogem | July 3 | Freestone |
| Redglobe | July 10 | Freestone |
| Blaze Prince | July 10 | Freestone |
| Sweet Nectar (white flesh) | July 10 | Freestone |
| Contender | July 15 | Freestone |
| Flaming Fury | July 15 | Freestone |
| Sunprince | July 20 | Freestone |
| | July 25 | Freestone |
| Blake | July 30 | Freestone |
| Jefferson | July 30 | Freestone |
| O'Henry | August 10 | Freestone |
---
This page was updated on
---
Picking Tips
[General picking tips and a guide to each fruit and vegetable] [How much do I need to pick? (Yields - how much raw makes how much cooked or frozen)] [Selecting the right varieties to pick] [All about apple varieties - which to pick and why!] [Picking tips for Vegetables] [ Strawberry picking tips] [ Blueberries picking tips]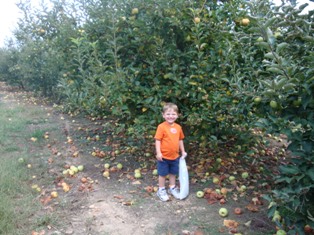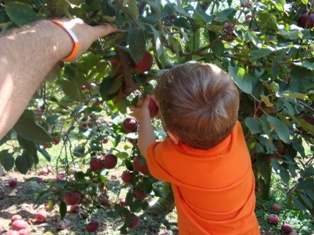 Illustrated Canning, Freezing, Jam Instructions and Recipes
[ All About Home Canning, Freezing and Making Jams, Pickles, Sauces, etc. ] [FAQs - Answers to common questions and problems] [Recommended books about home canning, jam making, drying and preserving!] [Free canning publications to download and print]