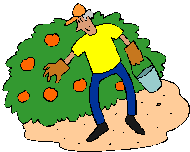 Looking for a local, pick-your-own farm in Wichita Area of Kansas? Scroll down this page and you will see the U-Pick farms in Wichita Area of Kansas, sorted by county. Those that offer organic or sustainably grown produce are identified by the words "organic" and/or "sustainable" in Green, next to their name (see "What does Organic mean?"). The U-pick crops they offer follow the name of the farm. To search the page for a specific crop, use Ctrl-F (or on an ipad or Mac, use their "search on this page" function) If they have a website, the name will be in blue and underlined; click on it and it will open their website. Beware of copycat websites (such as the one that starts with "pickit" and the one that ends with ".farms"; they do not update their information, they just steal it from us once in a great while (they are plagiarists operating in Russia and China), so theirs are usually out-of-date -and often copied incorrectly! I put dates to indicate when we last received an update from each farm, and I make updates daily (each farm as their info changes). See the customer and farmer menus at the top menu bar to submit updates and corrections and help me keep each current!
And if you know of any I missed and want to add them or correct the information, please let me know!
For information about safely viewing the solar eclipse and where to get the approved glasses, see this page. Or here to learn about the scam counterfeit solar eclipse glasses.
What's in season in September 2017, and other timely information:
Notes for September 2017: Blueberries and peaches are going still in northern and cooler areas, but are mostly finished in the Deep South. Blackberries, figs, and raspberries are in season now. Tomatoes are going strong, although the crop is way diminished in rainy areas like the southeast. Strawberries are finished, except in the far north, and if the farm planted Day Neutral varieties. Early apples, like Gala, are about to start!
Children's Consignment Sales occur in both the Spring and Fall See our companion website to find a local community or church kid's consignment sale!
Next year, don't miss an Easter Egg Hunt for your children: See our companion website to find a local Easter Egg hunt!
We also have home canning, preserving, drying and freezing directions. You can access recipes and other resources from the drop down menus at the top of the page or the site search. If you have any questions or suggestions, feel free to write me! It is easy to make your own ice cream, even gelato, or low fat or low sugar ice cream - see this page. Also note, there are many copycat website listing U-pick farms now. They have all copied their information form here and usually do not ever update. Since 2002, I've been updating the information every day but Christmas; so if you see anything wrong, please write me!
Wichita Area of Kansas U-Pick Farms and Orchards, by county
Click on the resources drop-down above, if you need a county map
Butler County
Chase County
Cowley County
Harper County
Beal Orchard - apples, peaches, U-pick and already picked, farm market
131 NE 100 Road, Harper, KS 67058. Phone: (620) 896-7044. Email: dayz2@sbcglobal.net. Open: Open 10 am to 5 Monday thru Friday; 10 am to 2 pm on Saturday; Closed on Sunday. Directions: Click here for a map and directions. June thru September -is the usual peach seasons. Payment: Cash, Check. We also have farm grown Grass-Fed Beef. (UPDATED: June 11, 2017) (UPDATED: August 03, 2014) (UPDATED: May 31, 2011)
Sweet Berries and Brambles -

Uses natural growing practices

, blackberries, strawberries, U-pick and already picked
309 Ne 120 Road, Harper, KS 67058. Phone: 620-955-7373. Open: Monday to Friday, from 8 am to 12pm and 5 pm to 8 pm; Saturday, from 8 am to 5 pm; Closed on Sunday's; May 1 to August 1. Click here for current open hours, days and dates. Directions: From Wichita travel south west on highway 42 to highway 2 (Harper). Once on highway 2 drive approximately 15 miles to North East 30 Avenue. Turn north and drive 1 mile to north east 120 road. Follow signs. From Harper Kansas. Follow highway 2 towards Wichita. Drive approximately 2 miles north east to north east 30 avenue. Follow signs. Click here for a map and directions. We use natural practices, but are not seeking organic certification. Payment: Cash, Check. Click here for our Facebook page. (UPDATED: April 05, 2016) (ADDED: July 02, 2014)
Harvey County
Beck's Farm - peaches, farm market, tours of the operation, group tours
7620 S. Anderson Rd, Newton, KS 67114. Phone: 316-282-2325. Open: May 25th - September 3rd. Monday - Saturday 10am - 6 pm Sunday Noon- 5pm. Directions: See their website for directions. Payment: Cash, only. (ADDED: June 18, 2012, suggested by a visitor)
Comments from a visitor on June 18, 2012: "They grow many different types of peaches, but they trade with other local farmers so they offer a variety of items. I still haven't been, but am planning a trip this week."
Kingman County
Marion County
McPherson County
Reno County
Rice County
Tenth Street Orchard - blackberries, strawberries, picnic area (bring your own food), farm animals, school tours
510 W Washington, Sterling, KS 67579. Phone: 620-381-6702. Email: conard@tenthstreetorchard.com. Open: See our website for current hours. Click here for current open hours, days and dates. Directions: From K-96/Broadway in Sterling, turn west on Washington and continue west to the intersection of 10th Street and Washington. Click here for a map and directions. Strawberry season is typically May - early June; Blackberries: July;. Payment: Cash, Debit cards, Visa/MasterCard, Discover, AmEx. Click here for our Facebook page. (UPDATED: January 23, 2017)
Sedgwick County
Blood Orchard - Peaches (starting 2017)
6346 S. Broadway, Wichita, KS 67216. Phone: 316-524-4207. Open: NOTE they will not have PYO crops until 2017. . Directions: Call for directions. Payment: Cash, only.. The orchard replanting process began in 2015 with a little patch of test peach varieties. We will continue to plant more trees (including peaches, cherries, apples and even some blueberries) in the coming years. Once known as the peach capital of the world, southern Wichita hosted many peach orchards with one of the country's most renowned being Blood Orchard.The building was built in 1885 and has been owned by four generations of the Blood family. Blood Orchards peach trees were contaminated by salt in the ground water in 1984, thus ending over 100 years of orchards on the family owned property.There should be a few peach trees ready for picking in 2017!!! Keep checking our website or blog for more updates!!! (ADDED: July 16, 2016, Suggested by a visitor)
A visitor writes on July 16, 2016: "just read about this orchard in the Cowtown member\s newspaper (July 2016). An old homestead of their ancestors was donated years ago. This orchard was one of the first in Wichita; having been in existence since 1885! The orchard suffered a near fatal blow years ago when underground salt water contaminated their water supply. They replanted their peach orchard in 2015(?), but a crop will not be ready until 2017. Other items have recovered well and are available as they come in season. They also have a reBorn store on premises. My knowledge of this orchard is very limited, so I would encourage you to call and get additional information. I am planning a visit next month when they will have watermelon and cantelope."
Elderslie Farm - blackberries, raspberries (black), raspberries (Spring, black), restrooms
3501 E. 101st N., Valley Center, KS 67147. Phone: (316) 680-2637. Alternate Phone: 316-755-2908. Email: Wildman91@eldersliefarm.com. Email: info@eldersliefarms.com. Open: Selected Saturdays, check. Click here for current open hours, days and dates. Picking updates: Click here for picking updates. Directions: From Wichita, Take I-135 North two miles past the Coliseum to Exit 19(101st N.), take a right and go East on 101st N. for 1.6 miles until you reach 3501 E. 101st N. Our farm is on the South side of the road. Click here for a map and directions. Berries: Last week of June to First Week of August. Payment: Cash, Check. (UPDATED: May 21, 2015, JBS) (ADDED: February 10, 2011)
Comments from a visitor on May 17, 2012: "LOVE IT

Sargeant's Berry Farm

- blackberries, cherries, peaches, strawberries, tomatoes, and prepicked produce
9836 S Hydraulic, Haysville, KS 67060. Phone: 1-316-7881370. And for a map to our farm, click here. Crops are usually available in May, June, July, August. Open: Monday to Saturday 8am to 5pm closed Sunday. We are open from the middle of May to the end of August. Payment: Cash, Check. (ADDED: May 17, 2008)
Sumner County
Martin Produce

- beans, corn (sweet), cucumbers, melons, onions, peppers, pumpkins, summer squash, tomatoes, prepicked produce
202 N 12th St, Conway Springs, KS 67031. Phone: (620)456-2586. Email: krismart@yahoo.com. Directions: West of the football field in Conway Springs. Stand is located at the end of driveway. And for a map to our farm, click here. Crops are usually available in June, July, August. Open: Self - Serve produce stand; Picked daily; Call or come by to see what is available. Payment: Cash, only. Prices are posted at the stand. Most produce is listed for $1 and is bagged. (ADDED: July 14, 2008)
Steffen Orchard - u-pick peaches, apples
1345 West 90th Avenue N, Conway Springs, KS 67031. Phone: 620-456-2706
nick@sktc.net Sixty acres of u-pick peaches in July and August. Twenty acres of u-pick apples in late August- October. Apple cider in mid September - October. (UPDATED: June 24, 2009)
---
---
Local Honey Sources:
Chase County
Kelly's Bees - Honey (retail), Comb honey, Raw honeys, Strained honey, Beekeeping supplies,
11 Cottonwood St, Strong City, KS 66869. Phone: 620-794-7452. Alternate Phone: 620-794-3838. Fax: 620-506-4875. Email: jcrkelly98@sbcglobal.net. Open: Monday through Sunday 8 am to 8 pm Contact prior to arrival so someone is going to be available. Directions: For a map to our farm, click here. Payment: Cash, only. (ADDED: May 30, 2016)
McPherson County
Cedar Lawn Farm

- Honey (retail), Comb honey, Crystallized honey, Raw honeys, Strained honey, Honey from hives on the farm, Fresh eggs
1394 Comanche Road, McPherson, KS 67460. Phone: 620-747-0789. Email: cindy.a.goering@hotmail.com. Open: May 1 to September 30, Monday through Friday 4 pm to 8 pm; Saturday and Sunday from 8 am to 6 pm. Directions: Payment: Cash, only. (ADDED: March 15, 2015)
Sedgwick County
Cox Farm - Honey (retail), Raw honeys, gift shop, concessions / refreshment stand, porta-potties are available, restrooms, picnic area, face painting, petting zoo, farm animals, birthday parties, school tours
6059 S. Seneca, Wichita, KS 67060. Phone: 316-524-8062. Email: coxfarm@cox.net. Open: Our Store is open everyday from 8am to 7pm during the growing season. Click here for current open hours, days and dates. Directions: Click here for a map and directions. Payment: Cash, Check, Debit cards, Visa/MasterCard, Discover, AmEx. (UPDATED: October 12, 2012)
---
Meats, Milk and Eggs:
McPherson County
Cedar Lawn Farm

- Eggs, Brown eggs, Within an easy drive to an Interstate road, No pets please, Honey from hives on the farm, Fresh eggs
1394 Comanche Road, Mcpherson, KS 67460. Phone: 620-747-0789. Email: cindy.a.goering@hotmail.com. Open: May 1 to September 30, Monday through Friday 4 pm to 8 pm; Saturday and Sunday from 8 am to 6 pm. Directions: Payment: Cash, only. (ADDED: March 15, 2015)
---
Farm Venues for Weddings, Events, Activities, Parties and Meetings:
Butler County
Four Points Ranch and Petting Zoo - Lighting, Birthday parties, Business outings, Corporate events, PR or Marketing events, School and educational groups, Daycare and preschool groups, Other Private Parties, You may bring your own food, Some Tables and chairs are provided, Some Linens and table silverware are provided, Hotel nearby, Motel nearby, Cattle ranch, dairy cows, steers/cattle, sheep, goats, horses, chickens, pigs, llamas/alpacas, other animals, Beautiful rural setting, Hiking trails, Fishing nearby, hunting nearby, boating nearby, horse riding, golf nearby, swimming pool nearby, tennis nearby, fitness/health club nearby, Free Onsite Lot parking lot, Within an easy drive to an Interstate road, children welcome, No pets please, No smoking allowed, snacks and refreshment stand, restrooms, picnic area, face painting, pony rides, petting zoo, farm animals, birthday parties, school tours, events at your location (call for info)
2900 Sw 80th, Augusta, KS 67010. Phone: (316) 775-9242. Alternate Phone: (316) 993-1958. Fax: (316) 775-9242. Email: kin2him@sbcglobal.net. Click here for current open hours, days and dates. Directions: Click here for a map and directions. Payment: Cash, Check. Click here for our Facebook page. Follow or Web site as we offer expanded services and facilities. Call to make your reservation today!. (ADDED: September 06, 2010) (UPDATED: September 19, 2010)
Meadowlark Farm -

Uses integrated pest management practices

, Birthday parties, Apple Orchard, Peach/Nectarine, Apricot, etc. Orchard, Vegetables, or bush fruit, Corn maze, Pumpkin patch, sheep, goats, chickens, Beautiful rural setting, Free Onsite Lot parking lot, Within an easy drive to an Interstate road, children welcome, Pets welcome, Smoking permitted, handicap accessible, concessions / refreshment stand, porta-potties are available, restrooms, picnic area, picnic area (bring your own food), farm animals, school tours, group reservations
11249 Sw 160th St, Rose Hill, KS 67133. Phone: 316-518-8907. Email: tom@themeadowlarkfarm.com. Open: Tuesday through Saturday, from 10 am to 5 pm from June 1 through November 1 and by appointment. Directions: Take Highway 54/400 (Kellogg) east of Wichita, KS towards Augusta, KS. Turn South on Santa Fe Lake road and travel 6 miles, then turn West on SW 160th Street and after 200 yards, turn south into our driveway through the peach orchard and follow the signs. Click here for a map and directions. Peaches can be picked from early July until the first of September Pick your own vegetables are available from June 1 til November. We use integrated pest management practices. Payment: Cash, Check, Debit cards, Visa/MasterCard, SFMNP Vouchers. Click here for our Facebook page. Meadowlark Farm was started by my wife and I (Tom and Gina Brown) in 2010, with the help of many generous and hardworking friends. Since then we have planted about 2000 peach trees and about 1000 apple trees. We planted many varieties of both, hoping that some would always flourish in the vagaries of the Kansas prairie climate. We also raise about 2 acres of vegetables. We sell what we grow at our store at the farm and at the Lincoln Heights Village, Derby and Old Town Farmers Markets in Wichita. We welcome visitors to the farm throughout the growing season. We offer pick your own peaches and apples as well as vegetables from June through October. We also have a pumpkin patch and corn maze in October. We want folks to come out to the farm for fresh and delicious fruits and vegetables and then feel free to stay for a picnic or a walk through the orchard. (UPDATED: July 09, 2015)
Cowley County
Barns @ Timber Creek Bed and Breakfast and Event Venue - Wedding Ceremony, Wedding Reception, Wedding Rehearsal Dinner, Banquets / Dinners, Birthday parties, Business meetings, Business outings, Corporate events, PR or Marketing events, Conferences, Filming or photo shoots, Classes, lectures or Speakers, Other Private Parties, Lighting, Cooking Facilities, Kitchen facilities available, You may bring your own food, Tables and chairs are Provided , Bring your own linens and table silverware, BYO alcohol, Bed & Breakfast onsite, Beautiful rural setting, Fishing nearby, hunting nearby, boating nearby, golf nearby, swimming pool nearby, tennis nearby, fitness/health club nearby, Internet (Wireless), Microphone, Sound System, Projection Screen provided, Free Onsite Lot parking lot, Within an easy drive to an Interstate road, children welcome, Smoking allowed in designated areas, birthday parties, weddings and wedding parties
14704 91st Road, Winfield, KS 67156. Phone: (620) 221-2797. Email: timbercreekbarns@Hotmail.com. Open: Open year round; Reservations are required. Directions: Click here for a map and directions. Payment: Cash, Check, Debit cards, Visa/MasterCard, Discover. Click here for our Facebook page. (UPDATED: June 13, 2017)
Quail Valley Farms, LLC - Wedding Ceremony, Wedding Reception, Wedding Rehearsal Dinner, Banquets / Dinners, Business meetings, Business outings, Corporate events, PR or Marketing events, Conferences, Other Private Parties, Catering available, Tables and chairs are Provided , Linens and table silverware are provided, Corkage Fee Charged for alcohol, Hotel nearby, Pumpkin patch, goats, pigs, other animals, Beautiful rural setting, Fishing onsite, golf nearby, Internet (Wireless), Microphone, Sound System, TV available, DVD Player, Free Onsite Lot parking lot, Bride and groom dressing areas available, Smoking allowed in designated areas, handicap accessible, meeting room available, concessions / refreshment stand, restrooms, picnic area, Jumping pillow, weddings and wedding parties, school tours, events at your location (call for info)
9315 194th Drive, Winfield, KS 67156. Phone: 620-402-6781. Alternate Phone: 620-262-7688. Email: events@goquailvalley.com. Open: Event venue open 7 days a week year round for event hosting!. Directions: Click here for a map and directions. Payment: Cash, Debit cards, Visa/MasterCard. Click here for our Facebook page. (ADDED: June 06, 2012)
Sedgwick County
Cox Farm - Lighting, Heating, Wedding Ceremony, Wedding Reception, Wedding Rehearsal Dinner, Banquets / Dinners, Birthday parties, Business meetings, Business outings, Corporate events, Filming or photo shoots, School and educational groups, Daycare and preschool groups, Other Private Parties, You may bring your own food, Some Tables and chairs are provided, Bring Your Own Tables and chairs, Bring your own linens and table silverware, Vegetables, or bush fruit, Corn maze, Pumpkin patch, goats, horses, chickens, llamas/alpacas, other animals, Beautiful rural setting, CD Player, TV available, DVD Player, Free Onsite Lot parking lot, Within an easy drive to an Interstate road, children welcome, No pets please, Smoking allowed in designated areas, handicap accessible, meeting room available, gift shop, concessions / refreshment stand, porta-potties are available, restrooms, picnic area, face painting, petting zoo, farm animals, birthday parties, school tours
6059 S. Seneca, Wichita, KS 67060. Phone: 316-524-8062. Email: coxfarm@cox.net. Open: Make reservations with us!. Click here for current open hours, days and dates. Directions: Click here for a map and directions. Payment: Cash, Check, Debit cards, Visa/MasterCard, Discover, AmEx. (UPDATED: October 12, 2012)
---
Horse Rides and More:
Butler County
Four Points Ranch and Petting Zoo - snacks, refreshments and/or concessions, Hotel / Motel nearby, Beautiful rural setting, Within an easy drive to an Interstate road, School tours, children welcome, No pets please, No smoking allowed, snacks and refreshment stand, restrooms, picnic area, face painting, pony rides, petting zoo, farm animals, birthday parties, school tours, events at your location (call for info)
2900 Sw 80th, Augusta, KS 67010. Phone: (316) 775-9242. Alternate Phone: (316) 993-1958. Fax: (316) 775-9242. Email: kin2him@sbcglobal.net. Open: Click here for current open hours, days and dates. Directions: Click here for a map and directions. Payment: Cash, Check. Click here for our Facebook page. Follow or Web site as we offer expanded services and facilities. Call to make your reservation today!. We currently offer a petting zoo, pony rides and hay rack rides for you enjoyment here at our ranch or we can bring the zoo to you! Please visit our website for detailed information about our party and event packages. We plan to offer many other fun family activities in the future, so please follow us on our website as we will update it as they are completed!!. (UPDATED: September 19, 2010)
---
Farm Bed and Breakfasts
Cowley County
Barns @ Timber Creek Bed and Breakfast and Event Venue - 7 total rooms, Price range from $112- to $200, Large beds, Large rooms, TV in rooms, Wireless internet available (no fee), Wedding facilities, Beautiful rural setting, Fishing nearby, hunting nearby, boating nearby, golf nearby, swimming pool nearby, tennis nearby, fitness/health club nearby, Within an easy drive to an Interstate road, children welcome, No smoking allowed, Vegetarian meals available, birthday parties, weddings and wedding parties
14704 91st Road, Winfield, KS 67156. Phone: (620) 221-2797. Email: timbercreekbarns@Hotmail.com. Directions: Click here for a map and directions. Payment: Cash, Check, Debit cards, Visa/MasterCard, Discover. Click here for our Facebook page. Choose from one of our seven elegant country themed guest spaces. The Birdhouse, Granary, Southwestern, Barn Yard, Rail Road and rooms all are complete with private bath, satellite TV, wireless internet and air conditioning. The Barn Owl Treehouse room is really in a tree with all of the above tucked inside. The Homestead Guest House is a completely furnished house with kitchen facilities and washer and dryer. Photos: Click here for photos of the rooms and farmhouse. (UPDATED: June 13, 2017)
---
Maple Syrup Farms and Sugarworks:
---