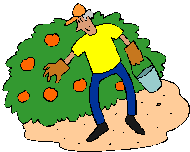 Looking for a local, pick-your-own farm in Hartford and Surrounding Connecticut? Scroll down this page and you will see the U-Pick farms in Hartford and Surrounding Connecticut, sorted by county. Those that offer organic or sustainably grown produce are identified by the words "organic" and/or "sustainable" in Green, next to their name (see "What does Organic mean?"). The U-pick crops they offer follow the name of the farm. To search the page for a specific crop, use Ctrl-F (or on an ipad or Mac, use their "search on this page" function) If they have a website, the name will be in blue and underlined; click on it and it will open their website. Beware of copycat websites (such as the one that starts with "pickit" and the one that ends with ".farms"; they do not update their information, they just steal it from us once in a great while (they are plagiarists operating in Russia and China), so theirs are usually out-of-date -and often copied incorrectly! I put dates to indicate when we last received an update from each farm, and I make updates daily (each farm as their info changes). See the customer and farmer menus at the top menu bar to submit updates and corrections and help me keep each current!
And if you know of any I missed and want to add them or correct the information, please let me know!
What's in season in February 2017, and other timely information:
Notes for February 2017: Stored US apples are still available. See your state's crop availability calendar for more specific dates of upcoming crops.
Easter will be April 16, 2017 - Farms, churches and schools have egg hunts! See our companion website to find a local Easter Egg hunt!
Children's Consignment Sales occur in both the Spring and Fall See our companion website to find a local kid's consignment sale!
St. Patrick's Day is coming on March 17th - our companion website has Saint Patrick's Day facts, recipes, parade information, decorations, and more.
We also have home canning, preserving, drying and freezing directions. You can access recipes and other resources from the drop down menus at the top of the page or the site search. If you have any questions or suggestions, feel free to write me!
Hartford and Surrounding Connecticut U-Pick Farms and Orchards, by county
Click on the resources drop-down above, if you need a county map
Hartford County
Tolland County
Bastiani's Blueberry Farm - blueberries
211 East Street, Hebron, CT 06248. Phone: (860) 228-3868. Email: bastianilynn@yahoo.com. Family owned and operated PYO blueberry farm. Opened from approximately the beginning or middle of July through the end of August. Families & children are welcome. (UPDATED: May 31, 2014, from their website) (UPDATED: June 24, 2009)
Hurst Farm - strawberries, raspberries, blueberries
746 East Street, Andover, CT 06232. Phone: (860) 646-6536. Email: Hurstfarm@sbcglobal.net. PYO and prepicked strawberries, raspberries, blueberries available. We don't use any insecticides & use our team of oxen instead of tractors most of the time. Hayrides in the fall. Country store open daily! (UPDATED: June 24, 2009)
Hydeville Farm - PYO red raspberries & apples
202 Hydeville Road, Stafford Springs, CT 06076. Phone: (860) 684-2335. Email: jnjfpac@aol.com. Open: late August through October, open for raspberry picking from 10am til dusk daily and for apples on Saturday and Sunday, from 10am til dusk. Containers provided.
Irish Bend Farm Orchard - apples, peaches, prepicked produce
Pioneer Heights Road, Somers, CT 06071. Phone: 860-698-6429. Open: Wednesday through Sunday from 10 am to 6 pm. Directions: And for a map to our farm, click here. Crops are usually available in August, September, October.Payment: Cash, Check. Our trees are readily accessible without too much walking to the orchard. Our land is level and handicap accessible. Tree ripened peaches, apples, Asian pears, and nectarines hang from our trees ready to be picked and enjoyed by you and your family. Pull wagons will be available to place your picking containers in to make your experience easier. Our picking areas are marked so you will know where to pick the ripest fruit. We provide the picking containers and your fruit will be weighed and sold by the pound at our farm stand. We also offer kid sized containers so kids can hold their own fruit. Click here for a link to our Facebook page. (UPDATED: May 05, 2015, JBS) (UPDATED: September 04, 2010) (ADDED: October 11, 2008)
Johnny Appleseed's Farm - Pumpkins, apples, peaches, tractor rides, pumpkins
13 Schoolhouse Road, Ellington, CT 06029. Phone: (860) 875-1000. Open: Because we have several picking locations and because crop ripening depends heavily on weather conditions, we strongly advise you call us for the current picking conditions, times, and locations, see our website. PYO peaches & apples from easy-to-reach dwarf trees. Free tractor rides on weekends. PYO pumpkins in the Fall. Fruits & vegetables also available at our stands on Rte 83 in Ellington & Tolland on Rte 195, just south of I-84. Peach picking usually begins in early August and goes thru early to mid September, depending on the season. Peaches sometimes require extra time to ripen between pickings; therefore, we do not always have u-pick peaches on a daily basis. U-pick apples usually begin in early August and go thru the end of October. Our apple trees are all dwarfs, which means no ladders or climbing; all the fruit is easy to reach from the ground. We offer free tractor rides on the weekends and all containers are provided. The orchards are handicap accessible. On Mondays and Tuesdays, we offer a 10% discount to seniors at our u-pick locations. Free tractor rides on weekends. PYO pumpkins in the Fall. Fruits & veggies at our stand on Route 83 in Ellington & in Tolland on Route 30. School groups by appointment. (UPDATED: May 05, 2015, JBS) (UPDATED: May 31, 2014, from their website)
Johnny Appleseed's Farm - Pumpkins, apples, tractor rides, pumpkins
231 Somers Road, (Route 83), Ellington, CT 06029. Phone: 860-875-1000. Open: Because we have several picking locations and because crop ripening depends heavily on weather conditions, we strongly advise you call us for the current picking conditions, times, and locations, see our website. PYO apples and pumpkins, corn maze, free tractor rides on weekends in the fall. Fresh produce at our stands at 185 West Road (Rte 83) in Ellington and 244 Hartford Turnpike (Rte 30) in Tolland.. School groups by appointment. U-pick apples usually begin in early August and go thru the end of October. Our apple trees are all dwarfs, which means no ladders or climbing; all the fruit is easy to reach from the ground. Once the apple orchard opens for the season, we are usually open everyday unless the weather is bad. (UPDATED: May 05, 2015, JBS) (UPDATED: May 31, 2014, from their website)
myFarmstand.com - corn (sweet), Fresh eggs
31 Frog Hollow Road, Ellington, CT 06029. Phone: 860-836-5272. Email: jon.moser@myfarmstand.com. Open: Click here for current open hours, days and dates. Picking updates: Click here for picking updates. Directions: Click here for a map and directions. Payment: Cash, only. Click here for our Facebook page. Chickens allowed to roam freely on farms are able to get a varied diet. (UPDATED: May 31, 2014, from their website) (ADDED: December 12, 2011)
Pesce's Farm - strawberries
66 Hebron Road, Bolton, CT 06043. Phone: (860) 643-5712. PYO strawberries - Pre-picked available. Wholesale and retail sales. Enjoyable picking in the cool climate of the Bolton hills. (UPDATED: May 31, 2014, from their website)
Pumpkin Paul's Farm - pumpkins, strawberries, sugar snap peas
Route 195, Storrs, CT 06268. Phone: (860) 429-6962. Alternate phone: (860) 429-8449.Email: pumpkinpaul@sbcglobal.net. Open: U-Pick and ready-picked strawberries in clean, each to pick fields - early June thru early July, call for hours and availability. Directions: Tolland/Coventry Line. Top quality pumpkins, U-Pick or from the pile, late September thru October 31. Click here for a YouTube video about the farm. (UPDATED: May 05, 2015, JBS) (UPDATED: June 24, 2009)
Rushmore Farm -

Minimizes chemical and pesticide use

, beans, eggplant, peppers, tomatoes, other vegetables, Honey from hives on the farm, farm animals
128 Shaker Road, n the jars and store them at ro, CT 06071. Phone: 860-655-3211. Email: rusmor@sbcglobal.net. Open: Monday through Sunday 10a;m to dusk, rain or shine. Picking updates: Click here for picking updates. Directions: Click here for a map and directions. Stand opens approximately third week of June through Halloween, we suggest checking website for pick your own dates. We minimize use of pesticides and other chemicals. Payment: Cash, Check. (UPDATED: May 05, 2015, JBS) (UPDATED: September 30, 2009)
Scantic Valley Farm - pumpkins, winter squash, strawberries, Fresh eggs, snacks and refreshment stand, restrooms, picnic area
327 Ninth District Road, Somers, CT 06071. Phone: 860-749-3286. Email: Scanticvalley@cox.net. Open: Strawberries Mid June Call for hours. Directions: Route 91 to Exit 47E (onto Route 190east) Continue 7 miles on 190 Turn right onto Ninth District Rd Farm is located two miles down Ninth District Look for our signs! 7 miles. Click here for a map and directions. Corn maze and pumpkin patch open September 24 pm to October 31 Fridays 3pm to Dusk Saturdays 11am to Dusk Sundays 11am to Dusk Columbus Day 11am to Dusk. Payment: Cash, only. Come enjoy our 8 acre corn maze, pumpkin picking, hayrides and plenty of family activities. We also have delicious things to eat like our Specialty Burgers featuring beef we raise here on the farm and our signature Apple Cider Donut Sundae! (UPDATED: May 05, 2015, JBS) (UPDATED: May 31, 2014, from their website) (ADDED: September 19, 2010)
Winterbrook Farm - Blueberries, peaches, Maple Syrup from our new Sugar House
116 Beffa Road, Staffordville, CT 06076. Phone: (860) 684-2124. Email: winterbrookfarm@cox.net. Open: August, daily 7am-7pm weather permitting. Call for conditions, email for directions. Blueberries grown under nets - no pesticides or herbicides. Pick anytime daily late July - early September From Staffordville 19N, right on New City Road for 2 miles; left on Beffa Road for 1 mile. (UPDATED: May 31, 2014, from their website) (UPDATED: June 24, 2009)
Wright's Orchard and Dried Flower Farm - blueberries, raspberries, apples, pumpkins, vegetables, flowers
271 South River Road, Tolland, CT 06084. Phone: (860) 872-1665. Email: wtjwright@sbcglobal.net. PYO blueberries, raspberries, apples, pumpkins, mums and dried flowers. Open August 1 - Dec. 24, Thurs. - Tuesday from 1 pm to 5:30 pm. Closed Wednesday. Visit our 19th century basket and flower barn. (UPDATED: May 05, 2015, JBS) (UPDATED: May 31, 2014, from their website) (UPDATED: June 24, 2009)
---
---
Local Honey Sources:
Hartford County
Plant and Garden World - Honey (retail), gift shop, restrooms, events at your location (call for info)
1375 Silver Lane, East Hartford, CT 06118. Phone: 860-569-0800. Alternate Phone: 860-306-4300. Email: elisa@plantandgardenworld.com. Open: 8:30 am to 5 pm Daily. Directions: From Hartford, Take I-84 E toward Boston; exit 59 for I-384 E toward Providence; Take exit 1 for Spencer Street; at the end of the ramp turn right;destination will be approx .25m on the left. Click here for a map and directions. Payment: Cash, only. Click here for our Facebook page. Our honey is local honey from Jones Apiaries in Farmington, CT. (ADDED: September 13, 2011)
Tolland County
Burke Ridge Farms - Honey (retail), gift shop, snacks and refreshment stand, restrooms, picnic area, petting zoo, farm animals, birthday parties, school tours
95 Wapping Wood Road, Ellington, CT 06029. Phone: 860-896-0888. Alternate Phone: 860-875-0280. Fax: 860-870-9526. Email: Burkeridge354@comcast.net. Open: Sunday to Sunday 10:00am to 6:00 pm. Directions: Click here for a map and directions. Open Mid April to October 31. Payment: Cash, Check, Debit cards, Visa/MasterCard. (ADDED: March 12, 2010)
Rushmore Farm -

Minimizes chemical and pesticide use

, Honey (retail), Clover honey, Raw honeys, Honey from hives on the farm, farm animals
128 Shaker Road, Somers, CT 06071. Phone: 860-655-3211. Email: rusmor@sbcglobal.net. Open: Monday through Sunday 10a;m to dusk, rain or shine. Picking updates: Click here for updates. Directions: Click here for a map and directions. Stand opens approximately third week of June through Halloween, we suggest checking website for pick your own dates. We minimize use of pesticides and other chemicals. Payment: Cash, Check. (ADDED: September 30, 2009)
---
Meats, Milk and Eggs:
Tolland County
Burke Ridge Farms

- Beef, USDA Natural, No hormones used, No antibiotics used, 100% grass and/or grain fed, snacks, refreshments and/or concessions, Restrooms, Within an easy drive to an Interstate road, School tours, children welcome, handicap accessible, gift shop, snacks and refreshment stand, restrooms, picnic area, petting zoo, farm animals, birthday parties, school tours
95 Wapping Wood Road, Ellington, CT 06029. Phone: 860-896-0888. Alternate Phone: 860-875-0280. Fax: 860-870-9526. Email: Burkeridge354@comcast.net. Open: Sunday to Sunday 10:00am to 6:00 pm. Directions: Click here for a map and directions. Open Mid April to October 31. Payment: Cash, Check, Debit cards, Visa/MasterCard. Garden Center, plants, hanging baskets, Ice Cream Stand, Gift shop and petting zoo. (ADDED: March 12, 2010)
myFarmstand.com - Chicken (free range), No hormones used, 100% Corn fed, 100% Grain fed, 100% Grass fed (includes finishing), 100% grass and/or grain fed, Eggs (organic, free range, vegetarian fed), Eggs (free range, vegetarian fed), Eggs (free range), Eggs, Brown eggs, Within an easy drive to an Interstate road, children welcome, Fresh eggs
31 Frog Hollow Rd, Ellington, CT 06029. Phone: 860-836-5272. Email: jon.moser@myfarmstand.com. Click here for current open hours, days and dates. Updates: Click here for updates. Directions: Click here for a map and directions. Payment: Cash, only. Click here for our Facebook page. (ADDED: December 12, 2011)
Scantic Valley Farm - Beef, Pork, USDA Natural, No hormones used, No antibiotics used, 100% grass and/or grain fed, Lunches offered, snacks, refreshments and/or concessions, sausage, Bacon (pork), Smoked meats, Eggs (free range), Restrooms, Within an easy drive to an Interstate road, children welcome, No pets please, Fresh eggs, snacks and refreshment stand, restrooms, picnic area
327 Ninth District Road, Somers, CT 06071. Phone: 860-749-3286. Email: Scanticvalley@cox.net. Open: By appointment. Directions: Route 91 to Exit 47E (onto Route 190east) Continue 7 miles on 190 Turn right onto Ninth District Rd Farm is located two miles down Ninth District Look for our signs! 7 miles. Click here for a map and directions. Corn maze and pumpkin patch open September 24 pm to October 31 Fridays 3pm to Dusk Saturdays 11am to Dusk Sundays 11am to Dusk Columbus Day 11am to Dusk. Payment: Cash, only. (ADDED: September 19, 2010)
---
Farm Venues for Weddings, Events, Activities, Parties and Meetings:
---
Horse Rides and More:
---
Farm Bed And Breakfasts
---
Maple Syrup Farms and Sugarworks:
Hartford County
Karabin Farms - Maple Syrup from trees on the farm, apples and pumpkins
894 Andrews Street, Southington, CT 06489. Phone: (860) 620-0194 Fax: (860) 621-2058. Email: farmingct@cox.net. Open: daily from 9am to 5pm April-Dec; PYO weekends September and October; February and March are syrup months. Boiling is done on a daily basis when we have subfreezing nights and warm days. We make it the old fashion way, no pipelines or pumps just bucket by bucket! Saturdays and Sundays we offer informative demonstrations of how we convert 40 to 60 gallons of sap to sweet syrup. Best to call ahead. U.S. Grade A "Golden Delicate Taste": Formerly called Light Amber or Fancy. Very light coloring, mild and delicate this is the early season when the weather in colder. U.S. Grade A "Amber Rich Taste". U.S. Grade A "Dark Robust Taste". U.S. Grade A "Very Dark Strong Taste". Preferred by old time New Englanders.Scenic wagon rides to our orchard and pumpkin field. Numerous farm animals on working family farm. (UPDATED: May 05, 2015, JBS) (UPDATED: May 31, 2014, from their website) (UPDATED: October 21, 2013, from their website) (UPDATED: June 20, 2009)
Sweet Wind Farm - follows organic practices, Maple Syrup from trees on the farm, prepicked produce, restrooms
339 South Road, Rte. 179, East Hartland, CT 06027. Phone: 860-653-2038. Email: sweetwind@sweetwindfarm.net. Directions: Follow route 20 west from Granby Center into Hartland. Take a left onto route 179, farm is down 1 1/2 miles on right. Take route 219 from Barkhamsted onto rte. 179, farm is on just past town line on left. And for a map to our farm, click here. Crops are usually available in July, August, September, October, November, December. Open: call for hours. Our Sugarhouse was built in 2005, we began making maple syrup here in 2006. Previously, The Case family made syrup for over 30 years at "Arlow's Sugar Shack" in Granby, CT. Sweet Wind Farm's new sugarhouse has modern equipment to produce quality maple syrup and other maple products such as sugar candy, lollipops, jelly, and cream. We offer educational tours and classes to groups , or you may visit during our "Open House" times when we are boiling for a free visit. Maple syrup is sold in all size containers from 3 oz. jugs to gallons, and we sell wholesale to those who buy in quantity. Maple products are sold year 'round at our farm. Visit us during our Maple Festival held annually on the second Saturday in March.. (UPDATED: October 21, 2013, from their website) (ADDED: May 17, 2008)
Walnut Ledge Farm -

Uses natural growing practices

, Fancy maple syrup, Medium maple syrup, Dark amber maple syrup, Organic maple syrup, Maple Syrup from trees on the farm, porta-potties
360 Matson Hill Road, South Glastonbury, CT 06073. Phone: 860-633-2286. Email: info@walnutledgefarm.com. Open: Monday - Friday 8am to 5pm July 1st - August 15th. Click here for current open hours, days and dates. Directions: Click here for a map and directions. We use natural practices, but are not seeking organic certification. Payment: Cash, Visa/MasterCard, Discover, AmEx. . (ADDED: September 04, 2013)
---
Wholesale Foods
Hartford County
Belltown Hill Orchards - Regional delivery (see below for details), Baked goods, Preserves, jams, jellies, Crafts, artistic products, etc, Wide variety of seasonal fruits and vegetables, apples, apricots, blueberries, grapes, nectarines, pears, peaches, plums, strawberries, concessions / refreshment stand, porta-potties, picnic area
483 Matson Hill Road, South Glastonbury, CT 06073. Phone: 860-633-2789. Email: belltownorchards@snet.net. Open: Monday - Friday 9am to 6pm; Saturday and Sunday 8am to 5pm Memorial Day Weekend - October 31st, November 1st - December 31st 9am to 5pm, January 1st - 31st Friday - Sunday 10am to 4pm. Click here for current open hours, days and dates. Directions: Click here for a map and directions. Payment: Cash, Check, Debit cards, Visa/MasterCard, Discover, AmEx. Click here for our Facebook page. (UPDATED: September 04, 2013)
Brown's Harvest - Local sales at our farm, Local delivery, asparagus, beans, blueberries, corn (sweet), herbs/spices, peppers, pumpkins, summer squash, other vegetables, Fresh eggs, gift shop, concessions / refreshment stand, porta-potties, picnic area, face painting, birthday parties, school tours, group reservations
1911 Poquonock Ave, Windsor, CT 06095. Phone: 860-683-0266. Fax: 860-683-0267. Email: brownsharvest@yahoo.com. Open: Daily, Seasonally, 10am to 6pm. Directions: Click here for a map and directions. Payment: Cash, Debit cards, Visa/MasterCard, Discover. Click here for our Facebook page. (UPDATED: July 15, 2015)
Fair Weather Acres - Local sales at our farm, Local delivery, Regional delivery (see below for details), all produce is grown using IPM (integrated pest management), Baked goods, Preserves, jams, jellies, Crafts, artistic products, etc, apples, beans, beets, blueberries, broccoli, carrots, corn (sweet), cucumbers, eggplant, flowers, grapes, melons, nectarines, onions, other berries, peas, peaches, peppers, plums, pumpkins, summer squash, winter squash, strawberries, tomatoes, other vegetables, Other fruit or veg, gift shop, concessions / refreshment stand, porta-potties, trike track, farm animals, school tours, group reservations
1146 Cromwell Ave, Rocky Hill, CT 06067. Phone: 860-529-6755. Email: maze@fairweatheracres.com. Open: Farm Stand 7 days a week April - December 9 am to 6 Corn Maze/Fall Festival September - October Fridays 2 pm to 6, Saturday, Sunday, and Columbus Day 10 am to 6 last ticket sold at 4:30. Click here for current open hours, days and dates. Directions: Stand Location 1146 Cromwell Avenue, Rocky Hill, Ct Corn Maze/Fall Festival County Line Road, Cromwell, CT. Click here for a map and directions. Payment: Cash, Debit cards, Visa/MasterCard, Discover, AmEx. Click here for our Facebook page. Lettuce, cabbage, shell beans, cauliflower, spinach, hot peppers, sweet peppers, Brussels sprouts, kale, Swiss chard, turnip. (ADDED: September 25, 2014)
Tolland County
myFarmstand.com - Local sales at our farm, some produce is sustainably grown, some produce is grown using IPM (integrated pest management), Fresh eggs
31 Frog Hollow Rd, Ellington, CT 06029. Phone: 860-836-5272. Email: jon.moser@myfarmstand.com. Click here for current open hours, days and dates. Market updates: Click here for updates. Directions: Click here for a map and directions. Payment: Cash, only. Click here for our Facebook page. As stewards of Connecticut's working landscape, we treat our farm as a precious irreplaceable resource. We follow sustainable farming practices that ensure our cropland will be productive for future generations. We raise our hens with the utmost care, feeding them wholesome grain that is free of antibiotics and animal by-products. This guarantees healthy and nutritious eggs that our family eats regularly. (ADDED: December 12, 2011)
---
Resources For Farmers
Hartford County
Brown's Harvest - sale, farm equipment, fruit/vegetable plants , Halloween-related consumer products , Other consumer products to sell on your farm), Fresh eggs, gift shop, concessions / refreshment stand, porta-potties, picnic area, face painting, birthday parties, school tours, group reservations
1911 Poquonock Ave, Windsor, CT 06095. Phone: 860-683-0266. Fax: 860-683-0267. Email: brownsharvest@yahoo.com. Open: Daily, Seasonally, 10am to 6pm. Directions: Click here for a map and directions. Payment: Cash, Debit cards, Visa/MasterCard, Discover. Click here for our Facebook page. (UPDATED: July 15, 2015)
---